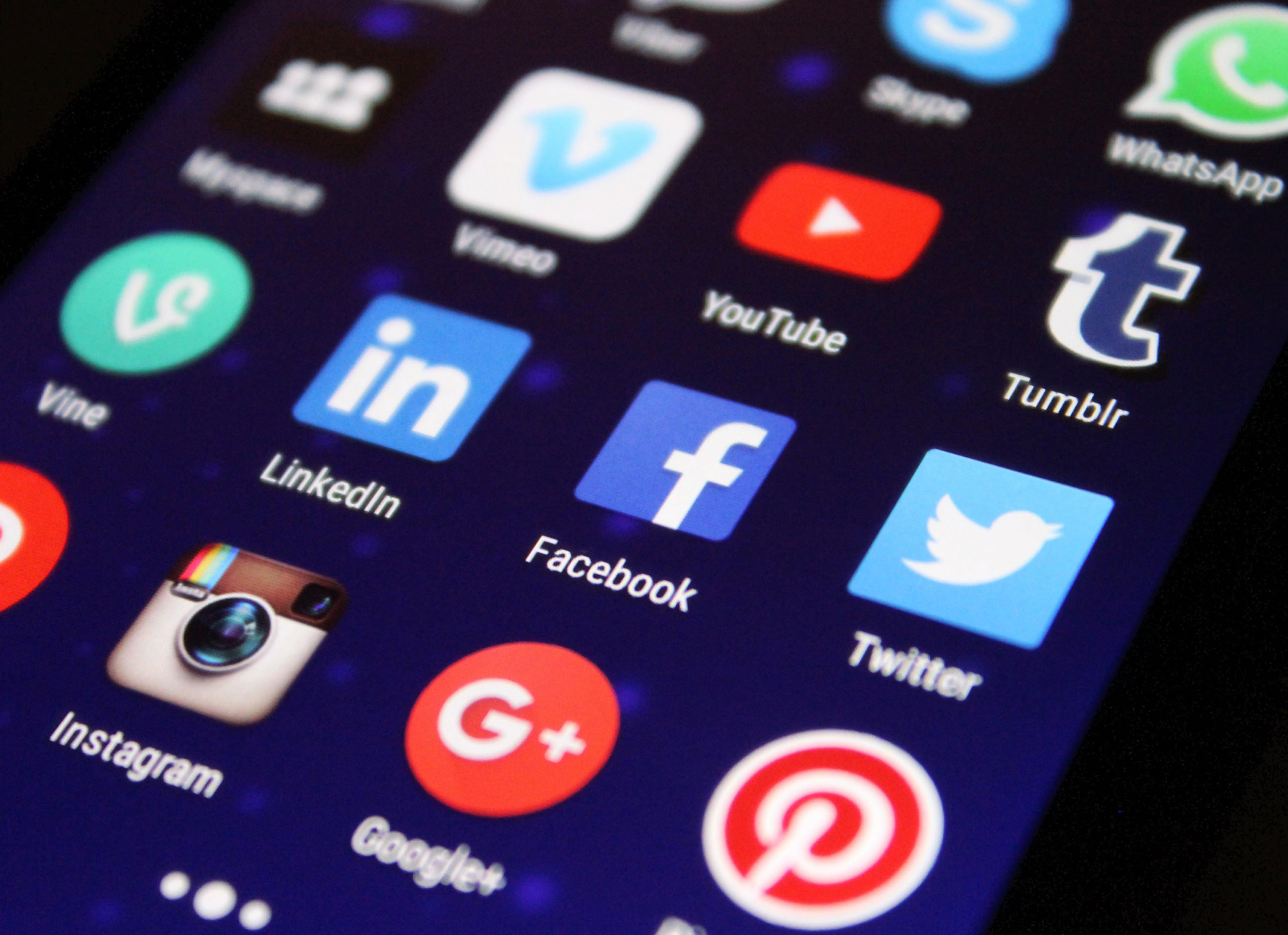 How do I know if my social media marketing is working?
Social media marketing. It's something that most businesses—large and small—know they should be doing. But how can you tell if it's actually working?
Knowing if your social media marketing efforts are working is largely going to depend on what your goals are.
"Doing" social media without any clear aims or goals is going to be hard to measure in terms of success. It's important that you don't just fall into the trap of thinking that the more followers or page likes you have, the better you're doing. These are called vanity metrics, and for good reason… A high number of page likes and followers looks good on the surface but in reality, they do little to help your bigger marketing or business goals.
Social media can help achieve and complement just about any marketing goal and we've listed some of the most common below.
1. INCREASE BRAND AWARENESS
If you're looking to grow brand awareness—so more people know of your actual company name and what you're about—then social media is a great tool to use.
With social media, you can brand the content you share (high-quality images and videos should be used!) and truly develop a tone of voice and brand personality way more than what's achievable with a website.
How to measure effectiveness
Vanity metrics
This is the most basic of metric available simply by looking at your social profile and includes the number of followers and/or page likes. Ideally, you want to see this regularly increase.
Engagement
Your page likes or number of followers may be going up, but is anyone actually interacting with your content? By engagement, we're talking about people liking, commenting, or sharing your posts/tweets.
Mentions
The more people know about your brand, the more likely it is that people will start talking about you. Keep an eye on how often your brand name is being mentioned—this can include direct tagging, hashtags, or just typed within a post. Try searching your name on all social platforms and see what appears in the results. Some programs, like Hootsuite, offer tools for help with social listening.
Reviews/Recommendations
In an ideal world, the more people learn about and use your product/service, the more they'll talk about it which includes the use of reviews and recommendations. With how easy it is to use these features on Facebook, it's worth tracking to see if there's an increase.
2. IMPROVE CUSTOMER SERVICE
With the development of social media came the development of unhappy customers to show their disappointment or outrage pretty much instantaneously and to some degree, autonomously. Bad reviews, comments on posts, unhappy private messages—the list of ways for people to show their disgruntlement goes on.
But not all's lost. Social media can be a great tool in your customer service tool kit. It gives you the opportunity to reach out to unhappy customers and go some way towards repairing relationships that you'd never have known were damaged otherwise.
While nobody wants a barrage of bad reviews, the occasional one doesn't have to be a disaster. Whether it's in the form of a Facebook review or a comment on a post, fight your instinct which says to just delete it. People won't just look at the comment or review, they'll also be looking to see how you respond.
Things happen. Sometimes they're outside of our control and sometimes it's the result of us just making mistakes. But pretending nothing ever goes wrong by deleting anything negative isn't believable and by responding to negative comments or reviews, you get to showcase your amazing customer service to potential customers (which is still a huge factor when customers decide which brand to go with) and you also have the potential to turn an unhappy customer into an advocate.
How to measure effectiveness
Response time
The clearest way of seeing improvement is that the number of complaints received decreases. However, also pay note to the response time to private messages as it's easier to appease disgruntled customers when you respond quickly and thoroughly rather than either ignoring a message entirely or taking days to respond (especially with social media! People expect instant replies so be sure to set up automatic replies for when you're closed).
Sentiment of messages
Some tools also offer insights into the sentiment of private messages, so if you're using something like Hootsuite, this is also another metric to keep an eye on.
Reviews
As mentioned earlier, the reviews your business is getting is a good indicator of the general opinion of your business. If you're receiving more bad than good, it's a sign of a bigger issue that you should look at, but use the bad ones to your advantage by showing a thorough and compassionate response. Just remember, if details need to get private, then take it private. Nobody wants personal details or details of their order plastered all over a public social media account.
3. INCREASE AUTHORITY IN A CHOSEN AREA
If you want to establish yourself as an expert or authority in a certain area or niche, then social media is a brilliant tool to help position you. By sharing your knowledge, experience, and expertise, people will automatically start looking to you when they need help and will trust what you have to say. Used as part of a bigger content marketing strategy, social media can be incredibly powerful.
How to measure effectiveness
Mentions
If you're starting to establish yourself as an expert, then people will start to tag and mention you. Start keeping an eye on how many times you're tagged in posts and in what context. This will give you a clear indicator, especially if people are asking for your opinion.
Link clicks
If people like what you post on social, then they'll be looking for more of the same. If you share links in posts—whether it's back to your website or even your youtube channel—use it as a metric to track. An increase in link clicks is a good sign that what you're posting is resonating with your audience.
Shares
As we touched on above, if people find your content useful, they'll likely recommend it to others, but also, they're likely to share it among their own network. The more shares you get, the more brand awareness builds, the more reach your content generates, and the more engagement you'll (hopefully) receive.
4. INCREASE IN SALES
Most businesses are looking to increase the number of bookings or sales they achieve and social media can definitely be used to boost this. But to know whether it's "working" or not—ie. whether sales are actually a direct result of social media—can be a little more complex to figure out.
How to measure effectiveness
Conversions
When you look at conversions in Google Analytics (and you can set custom goals for softer KPIs), you want to look for social attributed conversions. This will show you conversions as a direct result of social media, and conversions where social media played a part in the customer journey. Make sure you have the Facebook pixel installed.
Website traffic
If referrals to your website from social media platforms has increased, it's a good sign (providing you are not using click bait). It means that what you're posting is enough to make people click through to your website. So, if website referrals are up, but conversions aren't, it could be a sign of another issue such as poor converting copy on the landing page, a complicated sales process, or something else is putting the customer off. Compare bounce rates and times on page in Google Analytics with traffic from other sources and this will give you a clearer picture.
Sales staff get busier
If you've run a campaign on social media and your sales department picks up, it could be coincidence, or it could be a direct result of your social media efforts. This one's a little harder to track, but there are a couple of things you can do to help see if they're related. The easiest option is to simply ask the customer how they heard of the company. Another option is to use unique tracking telephone numbers for anything that's posted on social media—from the contact information on each profile, to contact information that may be put in individual posts.
If you're finding social media marketing overwhelming, or you just don't have the knowledge, time, or resources, then you don't have to go it alone.
If you want a marketing partner that is passionate about helping you grow your business then get in touch. It's what we're best at.
https://www.fusion-media.eu/wp-content/uploads/2020/02/apps-blur-button-close-up-267350-scaled.jpg
1858
2560
chrisbassett
https://www.fusion-media.eu/wp-content/uploads/2022/02/FusionMedia_logo.png
chrisbassett
2020-02-05 12:28:56
2020-02-05 12:28:56
How do I know if my social media marketing is working?