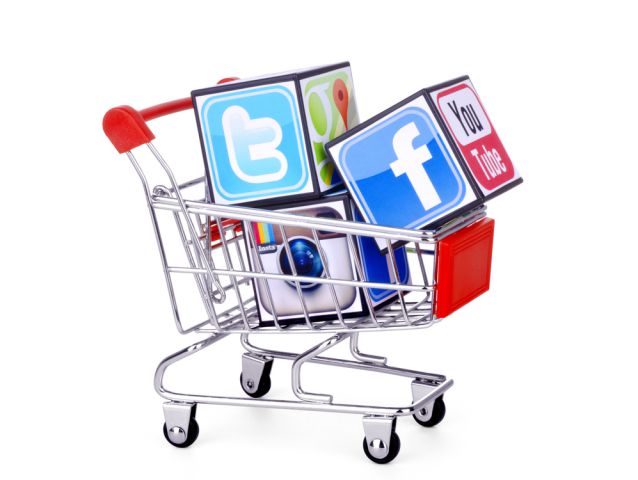 Social Media Shopping Is Coming, But Does It Make Sense For Your Business?
The most significant change in social media is fast approaching, but is your business ready for what's to come?
Social media shopping will greatly impact how people shop in the future. Since many consumers turn to social media for recommendations and reviews, it only makes sense they will continue shopping on the same platform they consulted before purchase.
Your customers are using social media for inspiration, researching gifts, finding deals and sharing recent purchases. So, at first glance, you should notice the impact social media has on your customers' purchase process and how it should guide your strategy going forward.
More importantly, it will show how social media is quickly becoming the starting-point for many shoppers. With all the content noise residing on social media, you must decrease the number of actions it takes to purchase your product before your customers get distracted and go elsewhere.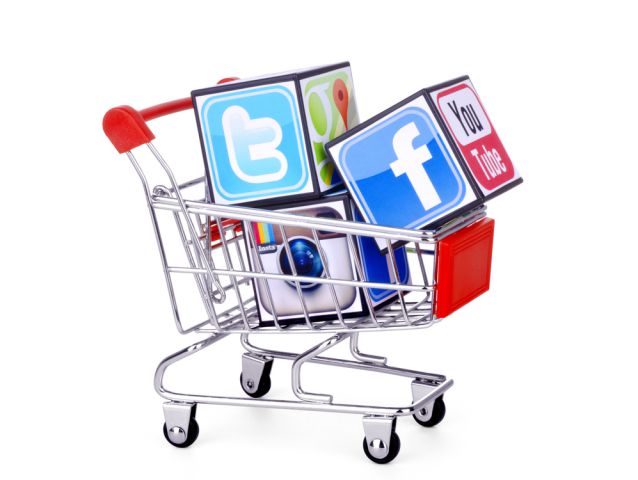 Did you know that 68 percent of people who add an item to an online cart do not follow through with purchasing that item. Additionally, it takes 5 clicks to purchase something on a mobile device. Think about how social media shopping will affect these statistics.
Now the shopping cart will be eliminated from the purchase process which allows customers to purchase your items within a few clicks.
Does Social Media Shopping Make Sense For Your Business?
Today, more shoppers are using social media to help with purchase decisions but does this make sense for your business?
Well, Facebook and Twitter believe it does. In fact, they started testing buy-buttonsdisplayed alongside posts and tweets which allow users to make purchases in a single click (or two).
With this feature, people on desktop or mobile can click the "Buy" button on ads and page posts to purchase a product directly from a business, without leaving Facebook.
Twitter allows users to get additional product details and be prompted to enter shipping and payment information which is then sent to the merchant for delivery.
Social Media Shopping For Your Business Makes Sense When…
If you find yourself using social ads to help stimulate more traffic or sales to your business, you will ultimately benefit from social media shopping.
We recently worked with a client who loves using Facebook ads to instantly increase traffic for their products during a lull in sales.
Social media shopping is beneficial in this situation as they are able to offer instant discounted prices in just a few clicks.
Most importantly, when customers notice time-sensitive offers, they may be inclined to act quickly and forgo comparing other offers from competitors.
Social Media Shopping May Not Make Sense If…
Buying a home or car is an often long and drawn out process. Users typically want information from multiple sources outside of a single social media ad.
Leveraging social media shopping may not make sense if it normally takes your customers more than one day to complete a purchase.
If this is the case, using social media ads for lead generation is the best strategy. So, instead of offering the ability to purchase you product or service in one click, give them a freebie in exchange for their contact information.
Conclusion
Perhaps the most significant function of leveraging social media shopping is its ability to tie sales to social media and track ROI down to a specific post.
This is a game changer. Seriously!
Facebook, Twitter, and Pinterest all understand this and have begun to test social media shopping on their platforms.
Once implemented, these networks can categorically justify the importance of social advertising to any online business owner.
That's it for this month! We hope some of these tips might be useful for you.
If you want a marketing partner that is passionate about helping you grow your business then get in touch. It's what we're best at.
https://www.fusion-media.eu/wp-content/uploads/2016/05/Social-Media-Shopping-advice-from-Fusion-Media.jpg
480
638
chrisbassett
https://www.fusion-media.eu/wp-content/uploads/2022/02/FusionMedia_logo.png
chrisbassett
2016-05-02 16:02:08
2016-05-03 01:55:32
Social Media Shopping Is Coming, But Does It Make Sense For Your Business?