We're a successful, award winning and proven agency that has over 40 years industry experience. During that time, there isn't anything that we haven't proven ourselves in. Below is what some of our clients say about us along with what some of the publications we work with think about us.
Our best endorsement comes from the clients we have built relationships with and the results we have delivered over the years.
"We worked with our previous marketing agency for nearly 15 years and so when it came to appointing a new one, we looked around extensively as we wanted someone who could come in, get to grips with our products and market quickly and continue the good work that the previous company started. Since we have been working with Fusion Media, we have been very impressed with their product and market knowledge and they have quickly become an integral part of our team. Our press coverage has significantly increased since Fusion Media have been handling our account and we've received numerous features and even front cover articles. I would have no hesitation in recommending Fusion Media to anyone looking for a marketing and advertising agency."

"You've been outstanding – absolutely loved working with you and so glad to have you on board. Thank you so much for your vital role in making a success out of SALTEX and the IOG's rising profile within the industry!"

"We used Fusion Media to launch our new website, following excellent feedback from other business owners. They were polite and professional and gave us the confidence to sign up to their services. The excellent website they created and the persistent follow up efforts resulted in us being featured in local and national newspapers, amongst many other publications. I am delighted with the service I've received and will happily admit that the results we've had far outweighed our expectations. I would strongly recommend Fusion Media to everyone."
"The Fusion Media team really impressed us with their creativity, enthusiasm and contacts. Since starting work together they have proven to be extremely flexible and adaptable, generating new ideas and devising strategies for the future which encompass our shifting plans. I already feel comfortable in the knowledge we made the right decision."
"The Fusion team was an invaluable resource to us as the project developed, working far more broadly across the business than we had expected a PR agency to. Whilst the press coverage achieved to date has been excellent, their support through the development process has been vital to the launch of our new product."
"Fusion Media worked with us to create a campaign that would generate both immediate impact but which would also leave a legacy that would continue to generate leads into the medium and longer term. We now consider Fusion Media as an integral part of our team."
"Fusion Media are our first experience of the advertising and marketing world and we are impressed with their enthusiasm, professionalism and most importantly, results. With a dedicated account manager within Fusion Media, the payback was almost immediate. They have become an integrated part of our marketing strategy"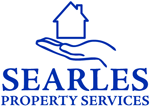 "The team at Fusion Media are dedicated and passionate about the brands that they work on as well as being professional and great people to work with. They are proactive with a can do attitude and have demonstrated excellent negotiations skills when buying media. In particular, we have seen decreases in the costs of media buying year on year. Fusion Media are strategic thinkers who put their clients first and I would have no hesitation in recommending them as an agency to work with.'"
"We have been impressed by their commitment, knowledge and expertise across the full range of media opportunities applicable to our business. They have made a strong contribution to the delivery of our business targets in the UK."
"Fusion Media really opened our eyes to the enormous benefits of using a PR agency to raise our profile, both regionally and in our industry sector. In a short space of time, Fusion Media have delivered results which has seen the profile of our company and its products raised significantly, with media coverage across trade and regional titles which has led to contract wins for the company. The team are always available when we need them, are pro-active in looking for opportunities for us and are great people to deal with. They have become like a member of the team and we're very happy to have Fusion Media on board."
"Fusion Media regularly supply The Landscaper with information and news about the clients they represent. Their copy is well written , clear, sharp and interesting . Fusion also supply good quality images – a number of which we have been able to use on our front covers. They are also pro- active – coming forward with many new promotion ideas. The staff are well motivated, creative and friendly and not afraid to go out and visit clients and attend industry events."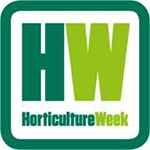 "Thank you for all your help – you've been a great help on many occasions and provide good, timely editorial copy"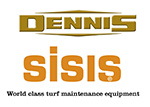 "We were looking for an agency who would offer us an integrated and innovative approach to our marketing communications whilst considering avenues we have not previously ventured down as part of our continued investment in the Dennis and SISIS brands. Fusion Media is an incredibly forward-thinking company and we have been suitably impressed with their market knowledge and future plans which will continue to invigorate both brands, taking us to the next level. Choosing to work with Fusion Media is the best decision I've made since working at Dennis and SISIS."
If you want a marketing partner that is passionate about helping you grow your business then get in touch. It's what we're best at.