A decade of MM seed for Rugby School
James Mead, Grounds Manager at the world-famous Rugby School in Warwickshire, has revealed why he has used MM50 grass seed for the last ten years.
Rugby School, founded in 1567, is one of the oldest public schools in England, and is renowned worldwide for being the place where the game of rugby was born and developed. In fact, visitors travel from far and wide to visit the school's small museum and to see where the legendary student William Webb Ellis, took a football in his arms and ran with it.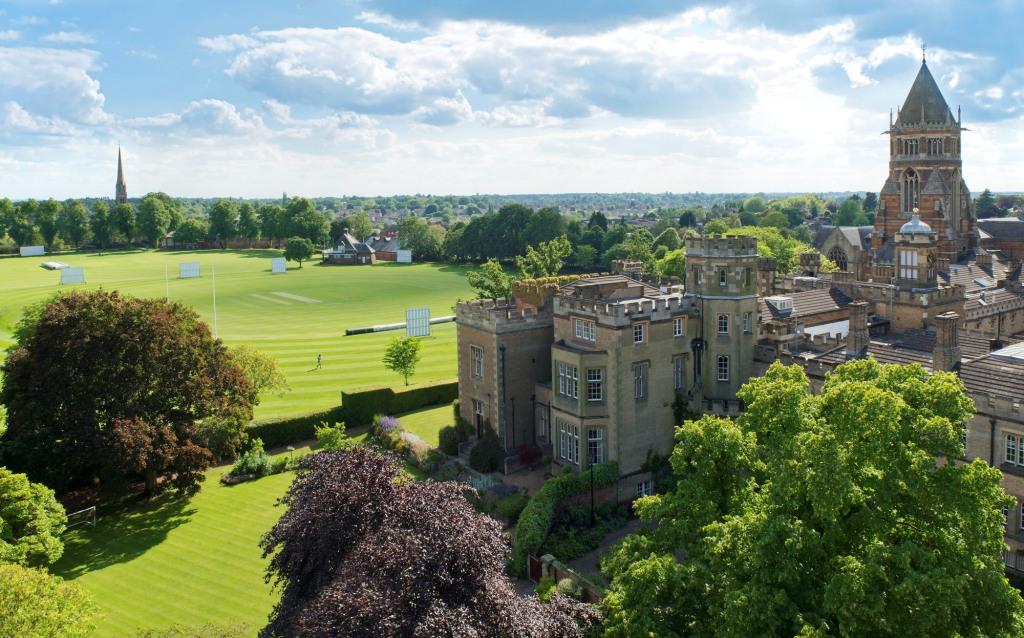 It is fitting that a school of such status also boasts a fabulous sporting reputation and James Mead and his experienced team work hard to keep the facilities in pristine condition.
James believes that a grass seed is one of the most integral components in producing a high-quality sports pitch and it is for this reason that he chooses to use MM50.
"I initially heard of MM50 through seminars and various events, and I've now been using it for just over ten years," he said. "The quality of the grass and the cleanliness of the mix is very important – we don't want any rogue grasses or agricultural left in the mix. MM50 is a very clean mixture."
MM is one of the most respected brands in the UK amenity industry, with over 40 years of experience and knowledge. The extensive product portfolio is second to none with performance proven mixtures that are used at many leading venues in the UK and Europe.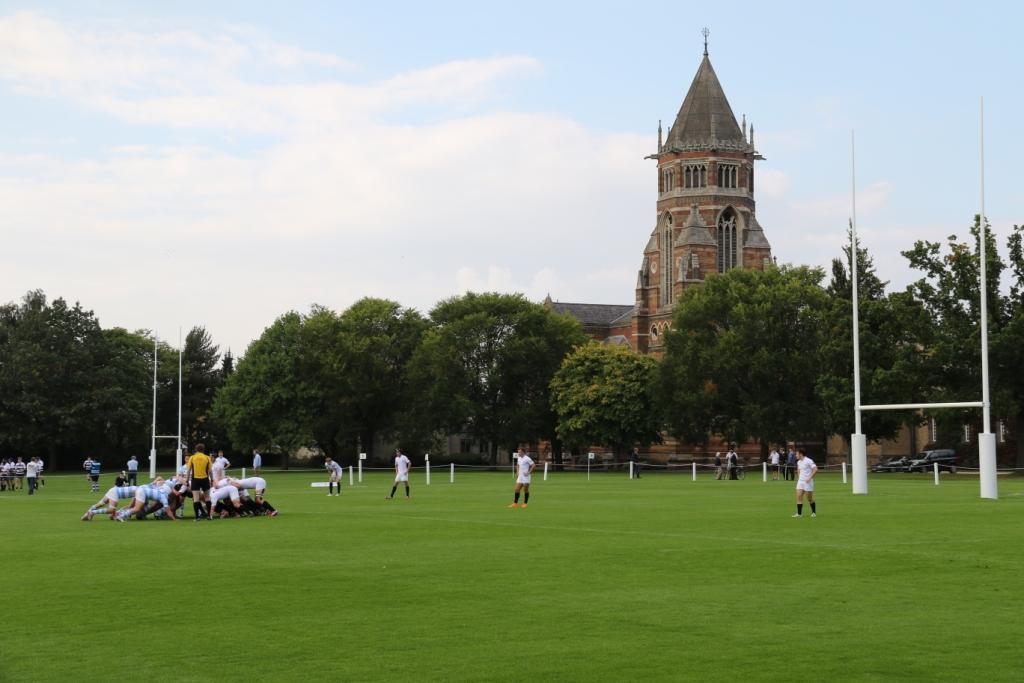 MM50, in particular, is one of the UK's biggest selling grass mixtures. The hard-wearing ryegrass mix is very fine leaved, has high shoot density, is tolerant to close mowing down to 4-5mm and produces a great colour all year round. It also has quick recovery from damage and play.
"We use MM50 on our cricket squares, wickets, cricket outfields and we also use MM60 on the first team rugby pitch," said James. "We overseed as much as we can depending on weather, and it gives us great coverage, great density, and a good fineness of leaf. Very rarely do we get disease and it gives us first-class colour. Playability wise it is excellent and it is ideal for the run of a ball. MM50 just ticks all the boxes that we are looking for."
Both MM50 and MM60 (an ideal mixture for winter sports pitches) are treated with Headstart® GOLD – a revolutionary grass seed treatment that ensures rapid germination. It benefits from minerals such as Phosphorus, Sulphur, Copper and Molybdenum which all help to stimulate root formation, development and growth ensuring that the seedling grass plant develops a strong root system during the critical start-up phase.
"The speed of the germination certainly takes the pressure off the initial seeding," said James. "We tend not to put fertiliser down with the MM50 straight away, instead we let the seed come through first. The initial protection to the plant from the mix is ideal. 

"The quality of MM50 has never diminished and if anything, it keeps improving. It is a very trustworthy product. Seeding takes a lot of time and effort, and you want the best results for your hard work."
James also praised the support he receives from both MM and Agrovista Amenity (distributor of MM).
"I have a very good relationship with Matt Gresty from MM seed and also with Mark Allen from Agrovista Amenity – who is able to provide various products of great benefit to us."
For further information, please contact MM Sports Seed on 01386 791102 or visit the company's website www.mm-seeds.co.uk.
https://www.fusion-media.eu/wp-content/uploads/2022/08/Rugby-School-social.jpg
683
1024
chrisbassett
https://www.fusion-media.eu/wp-content/uploads/2022/02/FusionMedia_logo.png
chrisbassett
2022-08-10 20:03:36
2022-08-10 20:03:36
A decade of MM seed for Rugby School