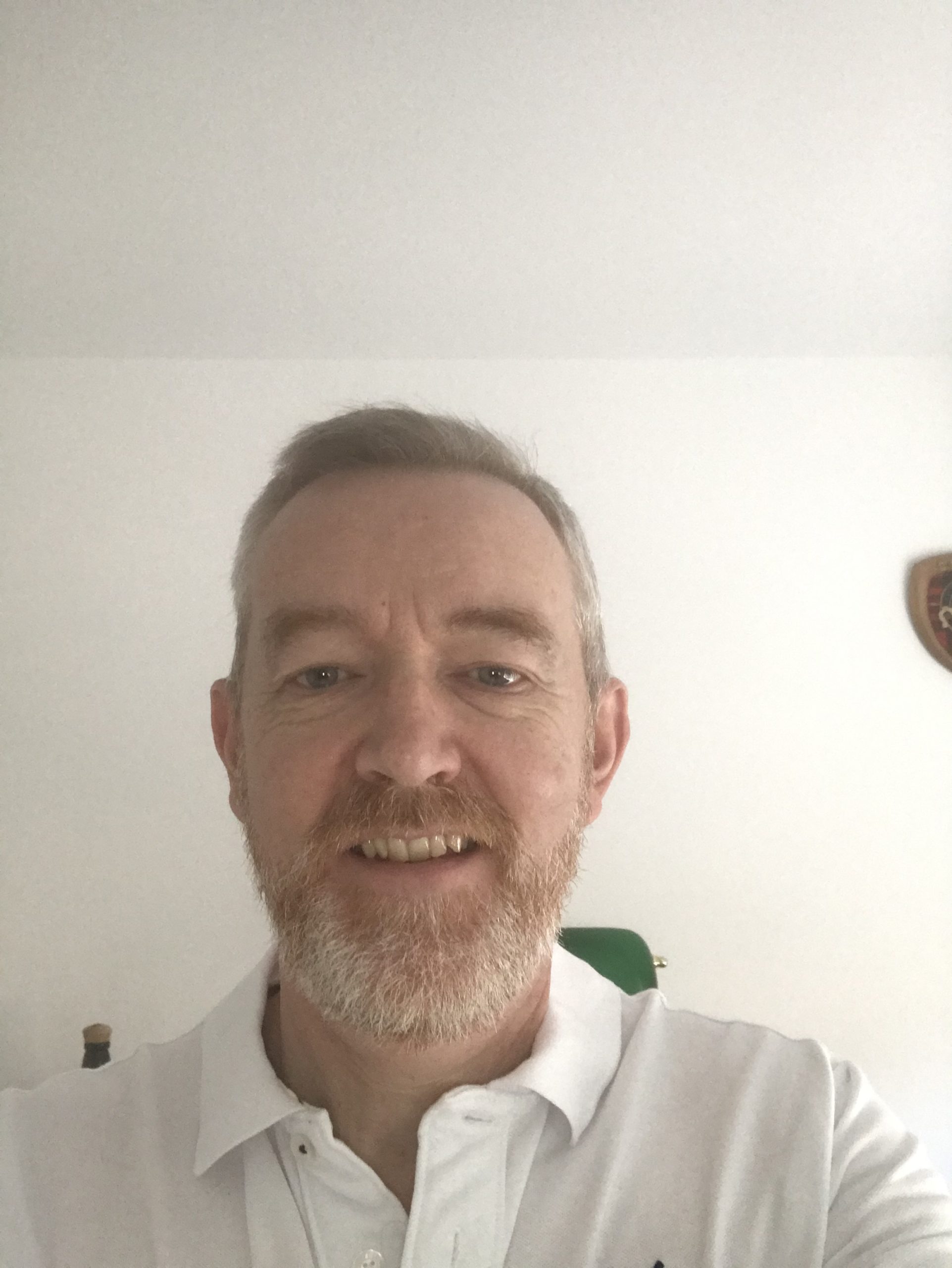 A spotlight on Agrovista Amenity's Ramsay MacGregor
"I've always loved being outdoors, I've always loved nature, and I consider myself very fortunate because I've got a job that I love doing."
Ramsay MacGregor, amenity specialist for Agrovista Amenity, has enjoyed a long and successful career which can be attributed to his determination, drive, passion and strength of character.
Although far from the end of his journey, the father of four often reflects on his career path, which all started when he first left agricultural college in the early eighties. "When I came out of college there were no jobs in agriculture especially for farm managers – which is what I had been studying," he says.
"At that time, a lot of my friends were going to America and Australia to work on farms but I saw an advert for a job in Denmark and I like to be different – I don't like to follow the pack. I phoned the number, spoke to a Danish farmer and a week later I was on a farm in Denmark. I stayed there for two years."
Ramsay enjoyed his overseas adventure, which also included stints in Holland and Iceland, but at the age of 22 decided it was time to return to Scotland. As he departed his seat on the plane, little did he know that he was about to line up his next job immediately.
"I landed at the airport and went to meet some friends from my old college. While I was waiting to meet them, I picked up a newspaper and there was a job advertisement for a horticultural engineer. I phoned the number, went for an interview the very next day and got the job. However, the guy that interviewed me thought that I'd be more suited to sales.  
"I learnt all of the machines in the workshop inside and out and from there I moved into the show room before eventually getting out onto the road."
After a solid 12 years in sales, which also included a position at Aitken's Sportsturf, Ramsay faced one his toughest decisions yet.
"At the time I was working for CSC (Chemical Spray Company), who are now part of Agrii, and my sales manager decided he wanted to set up his own business. There were four of us and we were all going to go and start up this business together. However, two of them decided at the last minute not to do it and it was just myself and the sales manager. We left in 2001 and started up a business called Terra Firma.
"I remember us both walking into a big empty warehouse and looking at each other, laughing and saying what have we done? The salaries, company cars and pensions – we gave it all up. It was scary, but we managed to build it up to a substantial size and that is probably what I am most proud of in my career."
Since its creation in 2001, Terra Firma had grown into one of Scotland's largest suppliers to the amenity and local authority markets. In recognising its potential, Agrovista bought the company in 2017. The combination of both companies' industry knowledge, experience and customer service ethos quickly formed a strong, sustainable and service-focused business model.
"Agrovista is a great company to work for," he said. "Admittedly I was apprehensive – particularly going from a small independent company to a massive organisation. Big ships are notoriously difficult to a steer, but I've been amazed at just how reactive they are. I've been really impressed. The company is big on education and I've always had a hunger for developing and learning. Every day I learn something new and I think the day that I stop learning is the day that I will hang the boots up. It's not always about grass or weeds or weather, but about people. I love to learn about someone's background or how they function and operate."
Ramsay's passion for conversation and people is demonstrated daily as he attends his diverse customer base. While he admits to enjoying the variety of his work, he also believes it has made him more aware of some the struggles faced by some amenity professionals – particularly greenkeepers.
"On any one day I could go into a couple of golf courses in the morning to see some greenkeepers, then in the afternoon I could go and visit a council and be talking about Japanese Knotweed, and then I could be out talking to a landscaper – I have a very diverse and interesting customer base which I really enjoy.
"Unfortunately, it does make me realise some of the troubles these people have. Greenkeepers are becoming under more and more pressure – whether that be from the club where they work or the members. The number of greenkeepers that are going off with stress is disappointing. In fact, so many greenkeepers have walked away from their jobs because of the grief they have received."
Many of his customers will know that Ramsay is, in fact, his middle name. Allan Ramsay MacGregor is his full name, but by his own admission, he cares little for names or titles.
"Over the years I've had various titles, but I've never been big on them if I'm being honest. What's in a name? It's what is on the inside that counts. People take you for what you are and who you are."
It is safe to say that most people Ramsay has encountered throughout his career have taken him for who he is and that is why he is such a respected figure in the industry – someone who people can turn to for advice, support or just a good conversation.
For more information, visit www.agrovista.co.uk/amenity.
https://www.fusion-media.eu/wp-content/uploads/2020/05/Ramsay-MacGregor-Agrovista-scaled.jpg
2560
1923
chrisbassett
https://www.fusion-media.eu/wp-content/uploads/2022/02/FusionMedia_logo.png
chrisbassett
2020-05-06 09:55:26
2020-05-06 09:55:26
A spotlight on Agrovista Amenity's Ramsay MacGregor