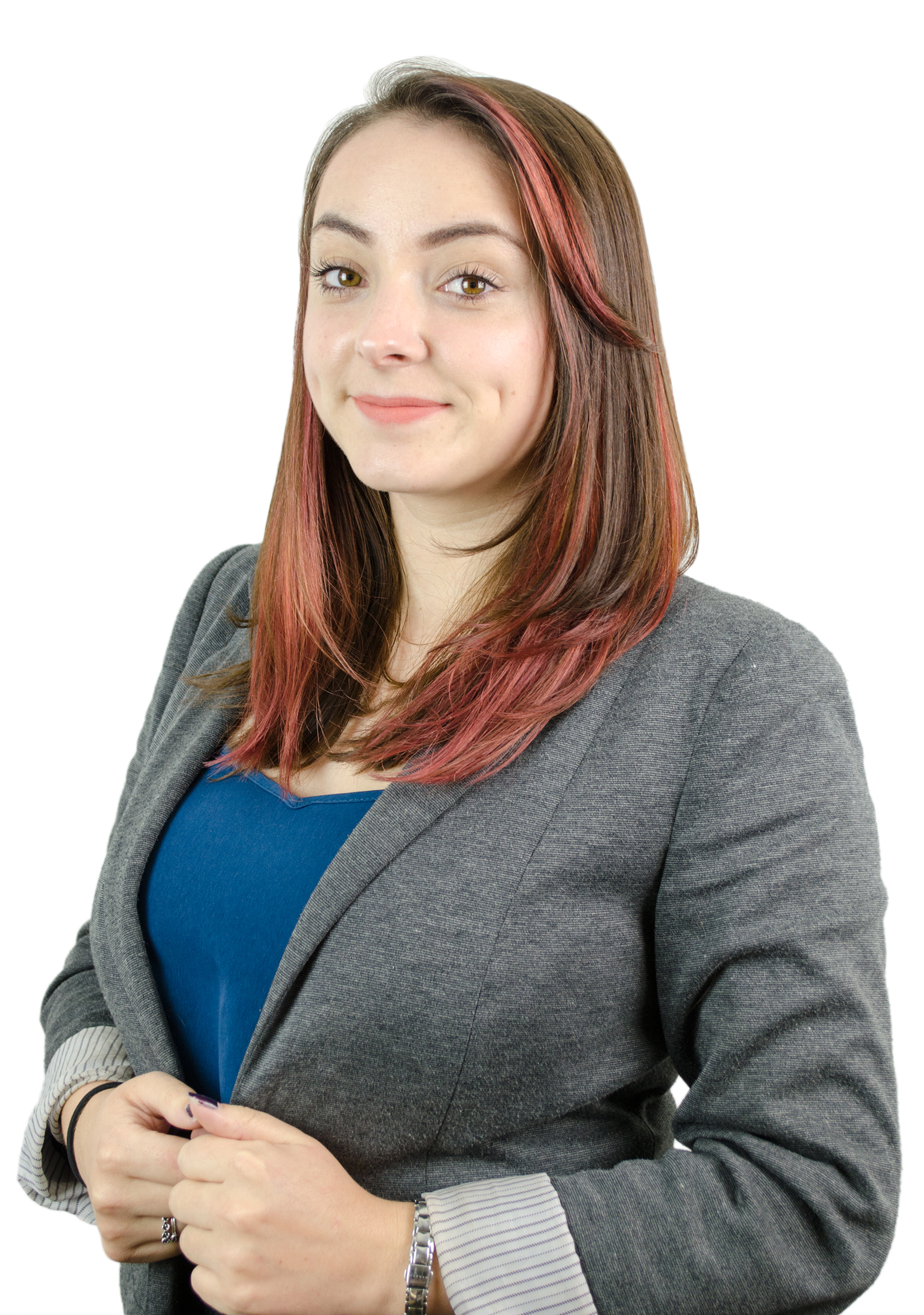 A spotlight on Siân Workman, Agrovista Amenity
Siân Workman, Senior Online Marketing Executive for Agrovista Amenity, reveals the motivation behind her radical career change, her passion for learning new skills and why she takes her cat for a walk…
Siân had not initially envisioned herself in a marketing role. As a child she dreamt of being a veterinarian and an affinity for nature and animals led her to embark on a Zoology and Conservation degree at university. A notoriously difficult industry to land a career in, Siân had to reassess her career path. Little did she know that a fulfilling opportunity was around the corner – one which would allow her natural skills to flourish.
"While it may seem unrelated having a Zoology and Conservation degree and be working in the amenity sector, it has actually been very beneficial," said Siân. "Just having that background and interest in science and biology translates for a greater understanding of my role.
"My degree underpins my natural scientific interests, being fascinated by biology and the chemistry behind a lot of the products we encounter. I'm always talking to the technical team to try and understand how everything works better."
This inquisitive interest in biology has resulted in an oasis of plants being grown around her desk.
At the time, Siân was undertaking various roles at a local sports centre and when the opportunity arose to join Agrovista Amenity, she did not think twice about applying for an interview. This was, in part, fuelled by her love for Welsh rugby.
"I am a big Welsh rugby fan and I had heard that some people within the company had been involved with the Principality Stadium pitch – which is what my dad calls The Cathedral! There was a lot going on at the time and they were starting to do the synthetic threading into the natural pitches. It just so happened that we were talking a lot about that process in my circles and amongst our family. It sounded like a good company to work for, so I applied and fortunately was offered the role.
"Yes, it was different to what I originally set out to do, but it turned out that I really enjoyed doing something with so much variety. I felt that I was good at the role so I invested all my efforts into doing the best job I could."
Siân quickly discovered that the company culture and its values would enable her to thrive. It was the perfect fit and with the support of the company she set about obtaining some esteemed qualifications – something which she pinpoints as a proud moment in her career history.
"From the moment I walked in, I could tell that they were incredibly supportive and would work with you to help progress your career. They want their staff to learn and develop and, for me, being science-based, it suits the way I work – I am always eager to learn.
"I've received fantastic on-the-job learning; I've completed a number of online seminars, learnt basic HTML, completed a CSS course and I also achieved all of my Google qualifications.  I'm particularly proud of my Google qualifications because they were very intense and trying to juggle those with my workload wasn't easy."
Siân uses these qualifications to the company's advantage. She manages e-commerce activity for the amenity side of the business including pay-per-click campaigns, online adverts, integral analytics and gets involved in various projects that are related to e-commerce.
"My role involves disseminating content from the technical team to our product pages, social channels and other marketing literature and keeping in mind the audiences and restrictions of those. My interests and science background helps me fully understand what I am trying to communicate better.
"It's also about recognising any trends or issues in the marketplace and catching them early. The technical team play a big part in this respect and can predict when certain products will be of interest. This corresponds with what I am seeing through the online statistics or searches, and what customers are saying on reviews or comments on social media.
"We ping ideas back and forth in our marketing meetings and I'll present them with monthly reports. If we notice a drop in something, then we will investigate the reasons behind it. We make a good team and it helps us to produce marketing that is transparent, valid for the relevant platform and relatable to online content."
The importance of teamwork and collaboration is an essential ingredient of any business, and furthermore, Siân believes that Agrovista Amenity boasts an environment which promotes an atmosphere that fosters friendship and loyalty.
"There was a friendly atmosphere as soon as I arrived, and now some of my closest friends are people I've met here. Everyone is extremely easy to work with and I would struggle to leave for anywhere else."
Perhaps it is this environment which has enabled Siân to thrive – in her five years at Agrovista Amenity she has received two promotions. She has found purpose, fulfilment, and happiness in her role. Outside of work, Siân has a keen interest in strength and fitness for gymnastic discipline and she still has a love for animals – as she explains.
"I have a snake and a Snow Bengal cat at home which resembles a leopard, so he needs a lot of exercise. He comes out on walks with us and we get horrendous looks from neighbours – which my partner is absolutely mortified about!"
Let's just hope Agrovista never has a bring-your-pets-to-work day.
https://www.fusion-media.eu/wp-content/uploads/2020/09/Sian-2015-Full.jpg
2298
1615
chrisbassett
https://www.fusion-media.eu/wp-content/uploads/2022/02/FusionMedia_logo.png
chrisbassett
2020-09-28 14:40:03
2020-09-28 14:40:03
A spotlight on Siân Workman, Agrovista Amenity