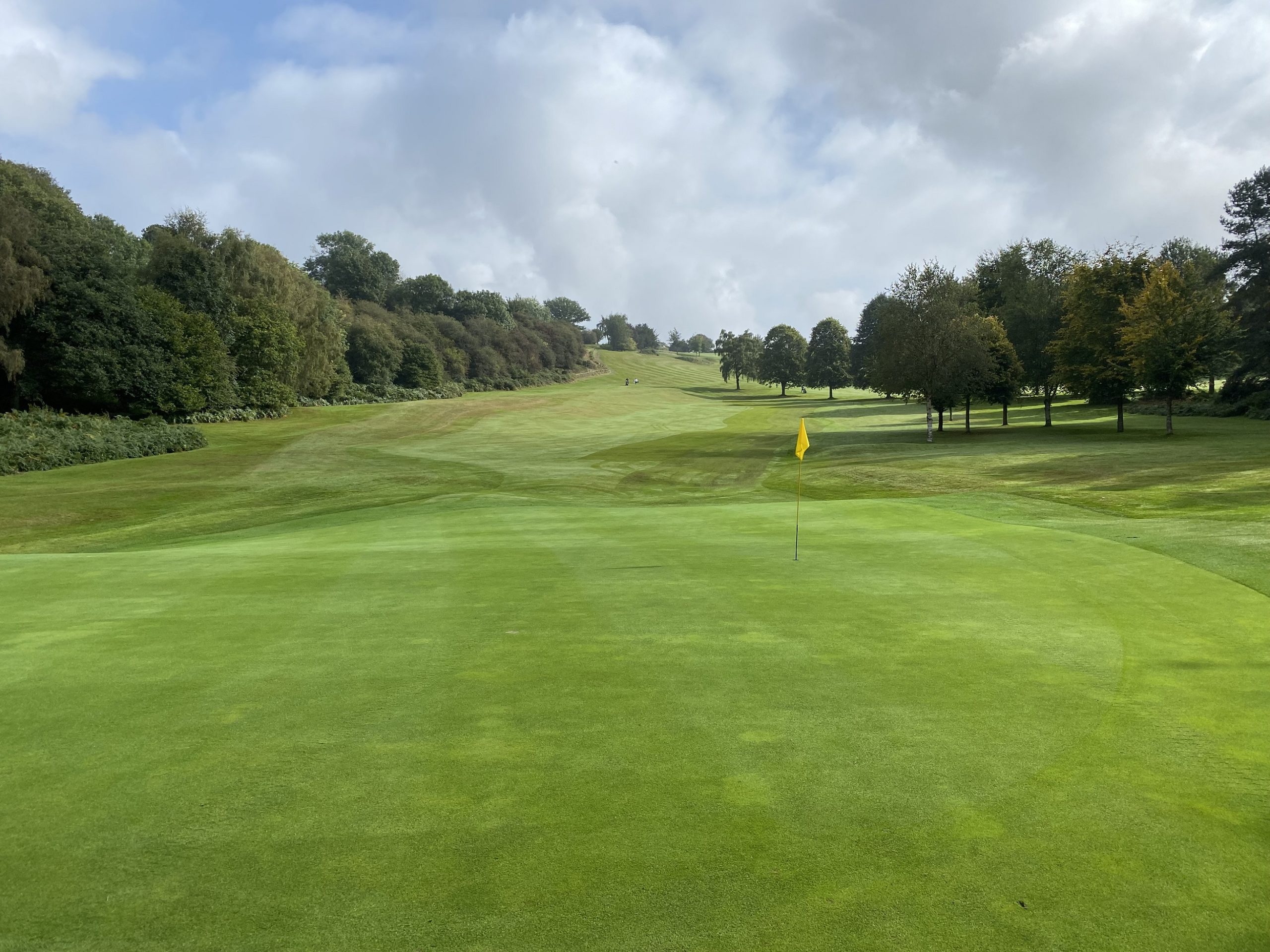 'Consistent' Mansfield Sand praised by Herefordshire GC
Good consistent products and excellent customer service are the two reasons why Jeremy Browne, Head Greenkeeper at the Herefordshire Golf Club, chooses to use Mansfield Sand.
Established in 1896, the Herefordshire could well be the oldest club in the County, but it certainly is moving with the times. The new owners have invested in a number of improvements as they attempt to boost membership and secure the future of the club.
Jeremy, who has been at the club for 21 years, is playing an integral role in this respect too.
"There are four of us that manage the course, one of whom is an apprentice, and it is important to look ahead," he said. "The plan is to bring in more apprentices because the three of us senior members of staff are all in our late fifties, so whether we like it or not, we probably won't still be working here in say ten years. It is essential that we leave the course in safe hands – we want people to come through and learn all our knowledge and benefit from our experience."
One tip Jeremy will be sure to pass down is how a high-quality sand can be vital to the overall health and performance of a golf course. Therefore, choosing the right sand is not a decision to be taken lightly – as he explains.
"We did use another company for our sand, but we were having problems getting deliveries and the products were not consistent," he said. "We're a hilly, clay-based course and it gets incredibly wet in the winter, so I wanted a good consistent, coarse sand to introduce into the greens.

"I did some research and had lots of samples sent to me. We looked at the analysis of all of them, tried them all and the one we decided on was Mansfield Sand's MM35."
Jeremy chose Mansfield's MM35 Golf pure silica sand for top-dressing his greens because it brings a number of benefits such as improved recovery, firmness, smoothness and an improved rootzone. MM35 Golf also makes for a great bunker sand as it has fantastic playing characteristics as well as being aesthetically attractive.
Sourced directly from the company's Two Oaks Quarry in Mansfield, the Mansil Silica products are predominantly used in the construction and maintenance of a wide range of sports surfaces – from winter sports pitches, golf courses, bowling greens and all amenity turf areas.
"Once you pick a top-dressing, it is best to stick with it, providing it is good of course," said Jeremy. "I don't believe in using different ones all the time because you end up getting a build-up of different sands in your profile.

"The consistency on the MM35 seems to be very good, and my aim is for it to help improve drainage and keep the surface dry. We use the product on all of the greens and on our tees too. I'd like to top-dress the greens monthly and I'm hoping to be able to do that with MM35 sooner rather than later.

"The service from Mansfield Sand is also excellent – I like my deliveries to have come and gone before the golfers get in at 8am and they have never let me down."
For more information visit www.mansfield-sand.co.uk
https://www.fusion-media.eu/wp-content/uploads/2022/01/IMG_6040-scaled.jpg
1920
2560
chrisbassett
https://www.fusion-media.eu/wp-content/uploads/2022/02/FusionMedia_logo.png
chrisbassett
2022-01-19 09:17:27
2022-01-19 09:17:27
'Consistent' Mansfield Sand praised by Herefordshire GC