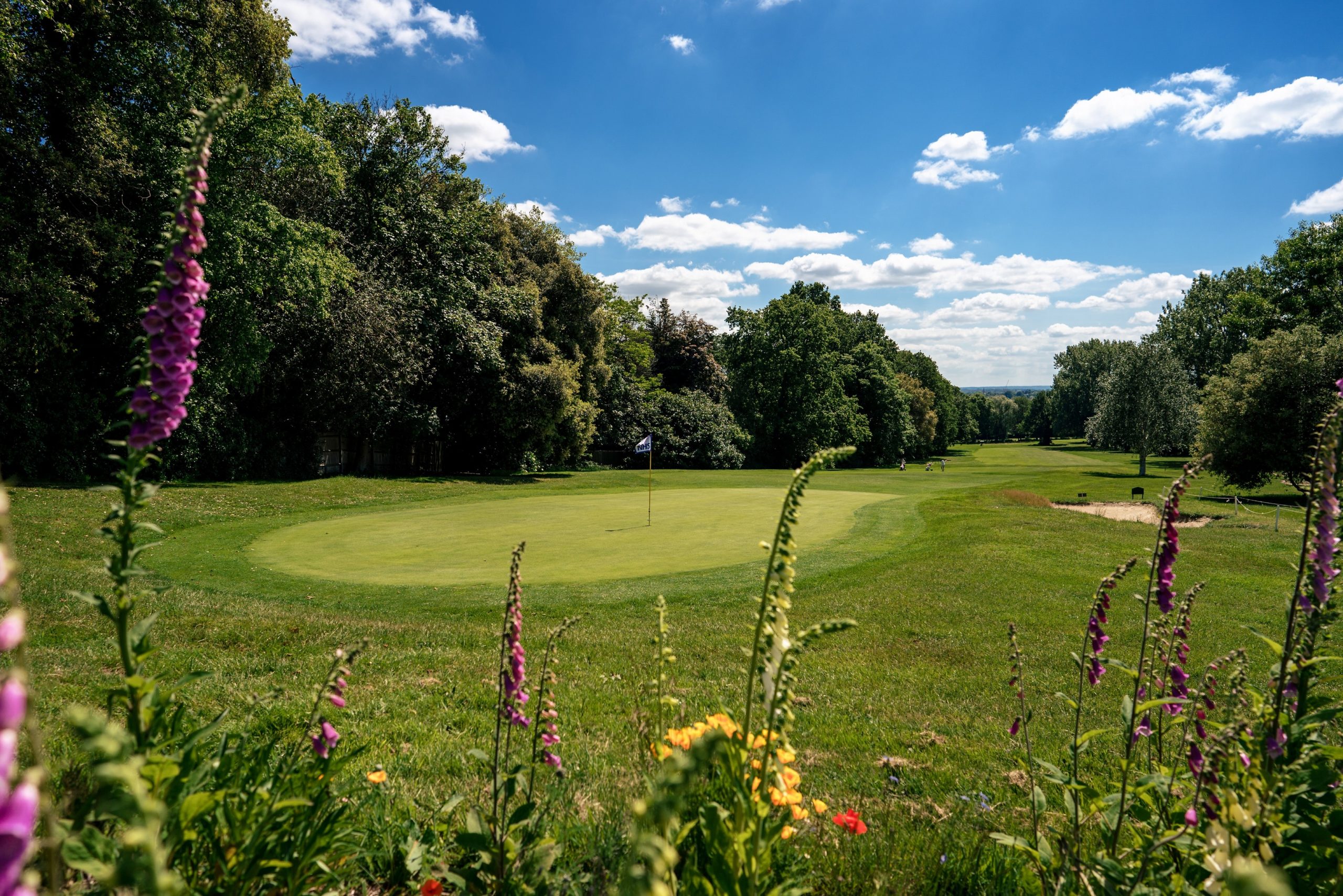 Coombe Wood GC is the 'best in decades'
Expert greenkeeping and ICL is a winning combination
Coombe Wood Golf Club in Kingston Upon Thames is reaping the benefits of a tailored turf management programme from ICL and a dedicated greenkeeping team – according to Course Manager Laurence Fennemore.
"I knew the course needed a lot of work when I joined, but I saw it as an opportunity," said Laurence. "It was a chance to test myself and put my name on the map. It helps having a great team around me too."
Laurence always wanted to be a Greenkeeper – ever since embarking on work experience at a local golf club at the age of 15. He has been an apprentice, a deputy and now he finds himself in the top seat at Coombe Wood Golf Club – which he admitted is not without its challenges.
"It is like managing two different courses," he said. The top half of the course consists of 10 very gravelly holes and the lower half, holes 11-18, is on clay which hold a lot of water. As soon as I came here in 2019, we had a very wet winter, and the lower half of the course wasn't open at all.

"I found that the grass had died off on the fairways and had been overrun with weeds and there was quite a lot of disease on the greens."
Laurence explained it was at this point that he got in touch with ICL.
"My old Course Manager worked with an ICL turf management programme, and I saw the successful results from that first hand. With this in mind I got in contact with ICL to see how they could help me out."
Matt Nutter, ICL Technical Area Sales Manager, worked with Laurence to put a specific programme together for a full season that was within his budget. "We needed to focus on the greens and fairways and take into consideration that it is a very wet site, without any irrigation," said Matt. "The aim was to apply some controlled release granular fertilisers as base feeds; get some good growth and give the golfers a course that they could use."
Starting with the greens, the programme first saw Laurence apply Greenmaster Pro-Lite Turf Tonic 8-0-0 – a micro-granular fertiliser before going onto a fortnightly tank-mix consisting of Greenmaster Liquid CalMag, Vitalnova Stressbuster, Primo Maxx II plant growth regulator and Syngenta's Ryder turf pigment. As part of the programme, Laurence also relies on monthly applications of Vitalnova SeaMax liquid seaweed extract and H2Pro TriSmart wetting agent.
"The greens have seen a big improvement and there is a lot more grass coverage," said Laurence. "Primo Maxx II is controlling the growth and we are not taking large amounts of clippings off every time we cut; we have a nice tighter sward, and Ryder has really helped visually – it gives the turf a fantastic green colour."
Matt was in agreement and added that he feels that the tank-mix has been integral to the results on the greens: "This mix is so consistent," he said. "You don't get a massive flush of growth and you don't see the colour dipping off – you get the full 14 days out of it until it is ready for the next application."
When it came to the fairways, Laurence applies Sportsmaster CRF Mini fertiliser and monthly applications of H2Pro AquaSmart wetting agent.
"The plan was to get moisture in the ground and to make the most of the wet in the spring," he said. "AquaSmart at 10L/ha every four weeks from March until June really helped to keep enough water in the ground when the dry spells came in August and September. As a result, we didn't lose any grass coverage."
Without any irrigation, Laurence was forced to apply AquaSmart when it rained and that meant that he had to be flexible.
"We had the plans and everything in place but if it didn't rain on the day I wanted to apply AquaSmart, then I needed to apply it as close to that day, within the four week window, as possible. This often meant coming in on my days off, but it was worth it because we have a nice even growth now and the moisture meter readings are proving that we have a high percentage of water being retained in the fairways."
Buoyed by the successful results, Matt is now devising a new programme with some additions and tweaks. In the meantime, Laurence is not the only one to be impressed at Coombe Wood.
"The members are very happy with many commenting that it is the best it has been in decades," said Laurence. "It is reassuring to have ICL and Matt on-board – I am always asking for suggestions and he is happy to talk it through and give me his opinion.

"It's great to be able to bounce ideas off one another and the fact that I can have a tailored maintenance programme to suit my budget is invaluable.

"I would also like to add that my team have worked incredibly hard to turn the course around. Some of their practices have really maximised the results of the ICL programme." 
Please contact ICL on 01473 237100 or visit www.icl-sf.co.uk or www.icl-sf.ie if you are in Ireland.
https://www.fusion-media.eu/wp-content/uploads/2021/10/Coombe-Wood-GC-6-scaled.jpg
1708
2560
chrisbassett
https://www.fusion-media.eu/wp-content/uploads/2022/02/FusionMedia_logo.png
chrisbassett
2021-10-07 11:15:51
2021-10-07 11:15:51
Coombe Wood GC is the 'best in decades'