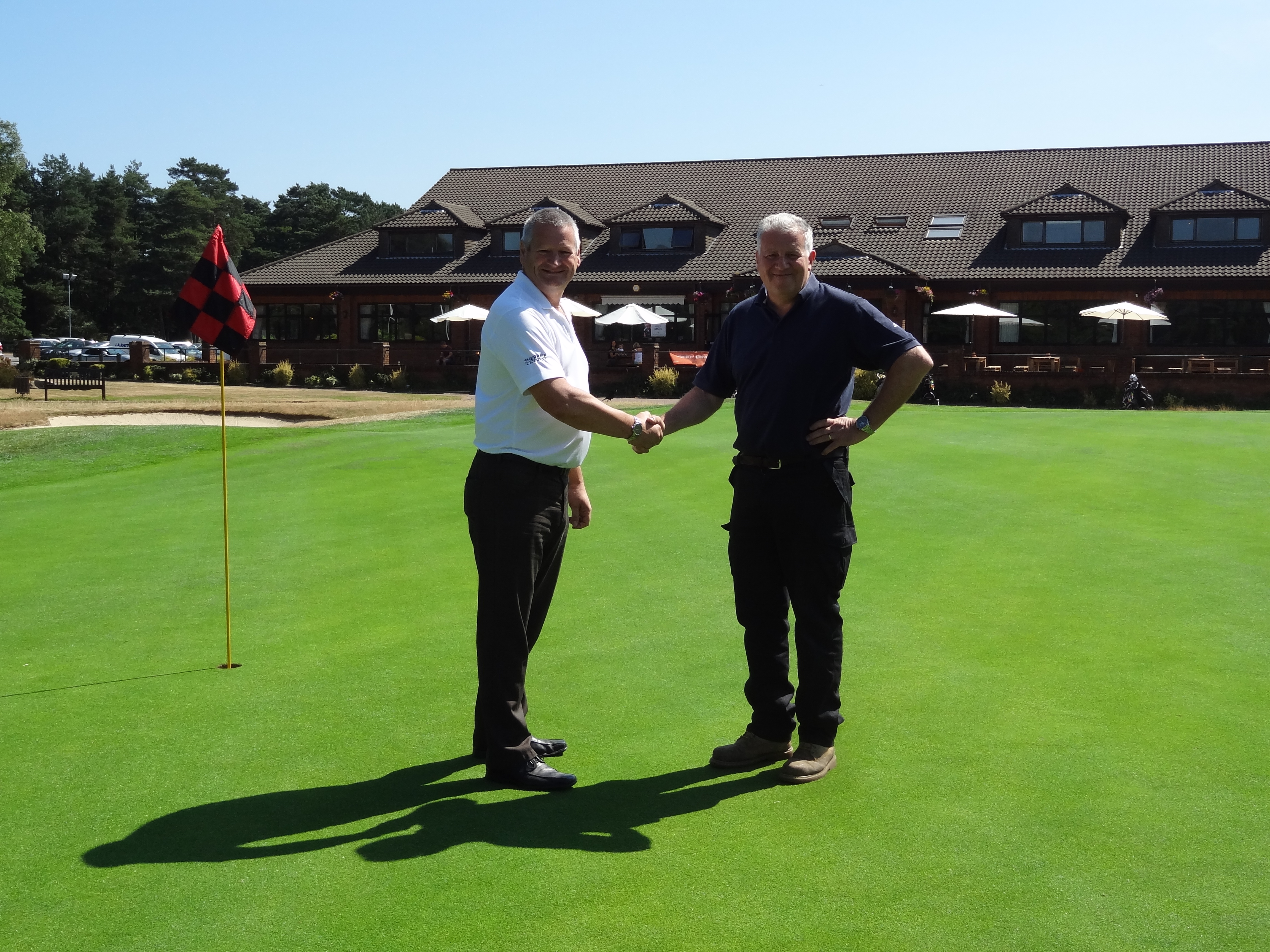 Crown Golf Extends Exclusive Tie with Sherriff Amenity
Sherriff Amenity has announced that the Crown Golf Group is to continue its sole supply arrangement with them for another 3 years. The agreement covers exclusive provision of fertilisers, chemicals and grass seed.
The Crown Golf Group, which operates 38 golf courses at 25 golf clubs in England is the largest UK golf course owner, and has used Sherriff Amenity as its sole source of golf course maintenance materials for over 6 years.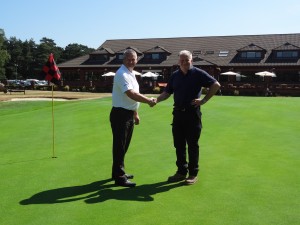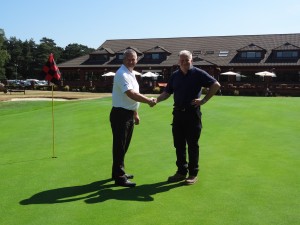 Paul Copsey, Group Courses Manager for Crown Golf, is in charge of co-ordination with all Crown private membership as well as pay-and-play clubs plus its St Mellion flagship resort course in Cornwall. He provides course managers with up to date information on products available to them from the supplier. Each course places its own orders and has a representative from the company assigned to them.
"Crown Golf has been in a preferred supplier agreement with Sherriff Amenity since 2007," said Paul. "An extensive tendering process was entered into prior to finalising our supplier of choice and since 2007, there have been periods of review, but Sherriff Amenity still continue to offer us market leading products, technical expertise, access to cutting edge research data plus a very prompt and reliable service to all of our 25 clubs."
One of the Crown courses, South Essex Golf Club, driven by its Course Manager Peter Dawson, was recently awarded Golf Environment Organisation certification and became one of only a handful of UK courses recognised in this way for its environmental management. Sherriff Amenity has been working with the Essex course on its sustainability drive, ensuring that it had all the products to ensure GEO accreditation.
"Along with excellent pricing, their professional ethos fits perfectly with our own approach to course management. The relationship goes beyond just product supply for fertilsers and chemicals, but now also includes training and certification in areas such as spraying, mole control and assisting in our senior Course Manager's to obtain their BASIS certification. We now also encompass the supply of course furniture and grass seed into our portfolio," continued Paul.
"We are delighted to be continuing our relationship with Crown and very much involved in how they keep their courses looking good and playing well," said Neil Pullen, Sherriff Amenity's Regional Sales Manager.
"It's especially pleasing to play a small part in Peter Dawson's great efforts at South Essex Golf Club. We look forward to supplying whatever products or advice the Crown Golf Group requires for sustainability at its other courses throughout the country and over the next three years."
Both Paul and Neil hold regular reviews and meetings and work to refine a bespoke delivery of products and services that fully meets Crown's needs. "I believe our relationship has been good for both parties over the past six years. In what may be perceived as a difficult period for the golf business and amenity market, it has been of great benefit to work with such a reliable and professional partner," concluded Paul.
For further information, please contact Sherriff Amenity on 01638 721 888 or email info@sherriff-amenity.com
For more news and insightful views, you can follow Sherriff Amenity on Twitter @SherriffAmenity.
https://www.fusion-media.eu/wp-content/uploads/2013/10/Sherriff-Amenity-Crown-Golf.jpg
3456
4608
chrisbassett
https://www.fusion-media.eu/wp-content/uploads/2022/02/FusionMedia_logo.png
chrisbassett
2013-10-16 15:10:11
2013-10-16 15:10:11
Crown Golf Extends Exclusive Tie with Sherriff Amenity