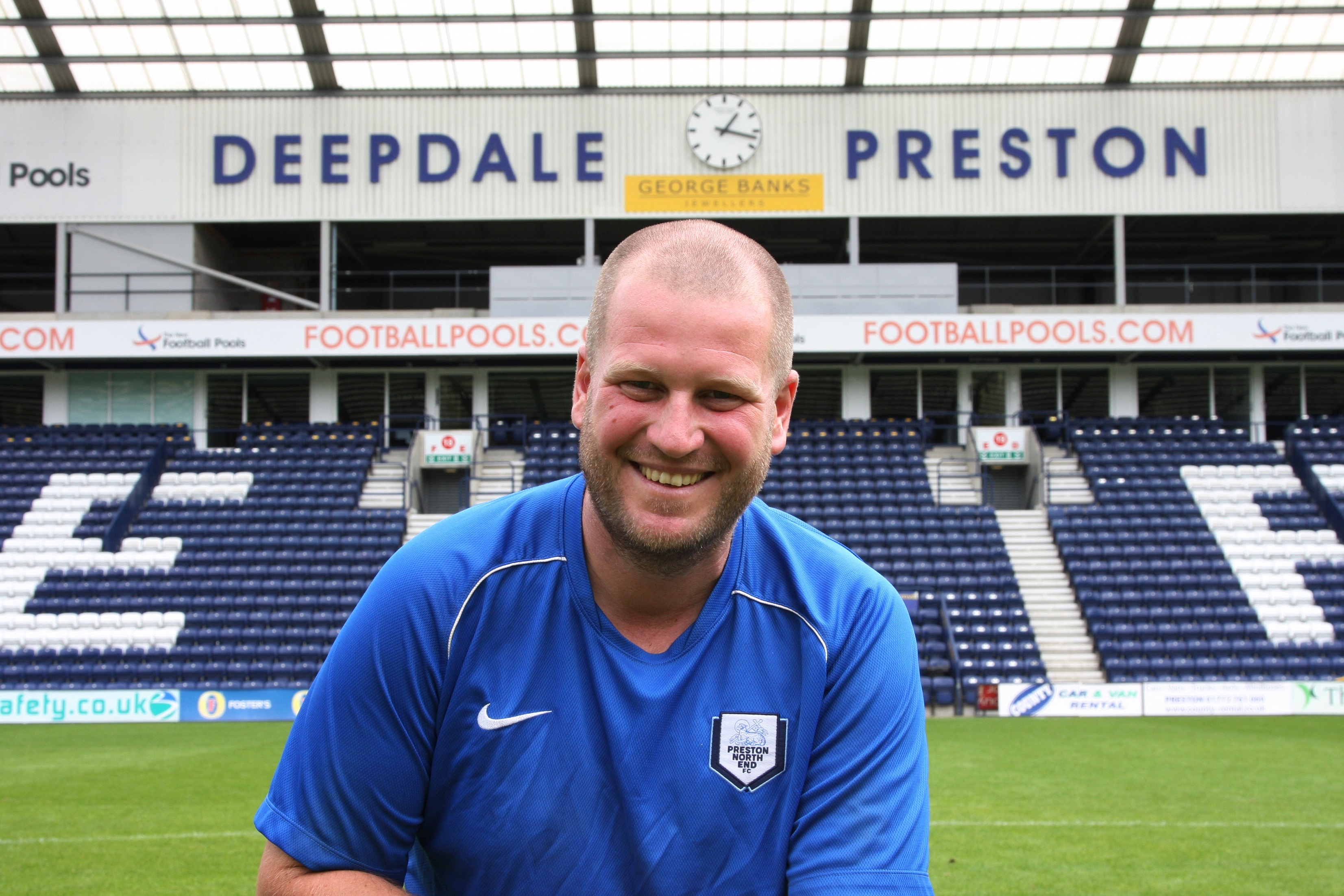 Deepdale keeps getting better and better
Deepdale keeps getting better and better. A range of ICL products have helped Preston North End's pitch at Deepdale Stadium go from strength to strength according to Head Groundsman Peter Ashworth.
The pitch at Deepdale Stadium has always been regarded as one of the best surfaces in English football. Perhaps this is why Peter is a previous Football League Groundsman of the Year after he received an overall score of 4.2 out of 5 for the whole season – the average being 3.47.
Peter, quite rightly, receives the recognition he deserves and he works tirelessly alongside his team of four members of staff, who all work at the stadium as well as the training ground.
Deepdale keeps getting better and better
In providing an insight into what products he uses to keep the pitches in such good condition Peter said: "I've been using ICL products at Deepdale Stadium and the training ground since day one and I've got a good programme going now – one that I know works. So from renovation and following seeding, we'll put a Sierrablen Plus mixture down as a base feed and continue applying the 19-5-18 Active and 15-0-28 Stress Control product every two to three months. They just give you a nice steady growth and keeps everything ticking over.
"We will then go over the top with a range of Greenmaster Pro-Lite micro-granular fertilizers such as Double K, NK and Invigorator – applying these at 35g per square metre through the season. During the summer months we also apply ProTurf 20-0-7 as a straight feed to get an immediate response and the colour it gives to the turf is fantastic."
Deepdale keeps getting better and better
Throughout the winter months, Peter utilises a range of Sierraform GT micro-granular feeds, such as K-STEP which possesses a high potassium content with slow release technology to harden the turf because "while the Sierrablens are sitting there working away in the background, the Sierraforms give me a speedy reaction."
Peter also believes the days of 'hay baling' are long gone thanks to the creation of Syngenta's plant growth regulator Primo Maxx, which is available exclusively through ICL in the UK and Ireland:
"I predominately use Primo Maxx at the training ground to manage the growth and I normally apply about 0.8 litres per hectate for three or four applications to try and not get that flourish of growth through the summer. Combined with the slow release fertilizers, Primo Maxx just gives you ultimate control – gone are the days of hay baling because it is growing too fast.
"Overall the playing surfaces are just getting better and better and the feeding programmes are keeping disease at bay. I always get good results and for me ICL products are the benchmark – when you speak to other groundsmen it's what they all use.
"The company are always coming up with new innovations and they actually go out of their way to speak to groundsmen to find out what they are looking for in a product. I get a lot of other companies coming in to see me but I know what works for me and if the pitch is looking and performing great then there is no reason whatsoever for me to change."
Please contact ICL on 01473 237100 or visit www.icl-sf.co.uk
For more news and insightful views, you can follow ICL on Twitter @ICL_Turf
https://www.fusion-media.eu/wp-content/uploads/2016/10/Deepdale-keeps-getting-better-and-better.jpg
2204
3305
chrisbassett
https://www.fusion-media.eu/wp-content/uploads/2022/02/FusionMedia_logo.png
chrisbassett
2016-10-25 11:03:40
2016-10-25 11:03:40
Deepdale keeps getting better and better