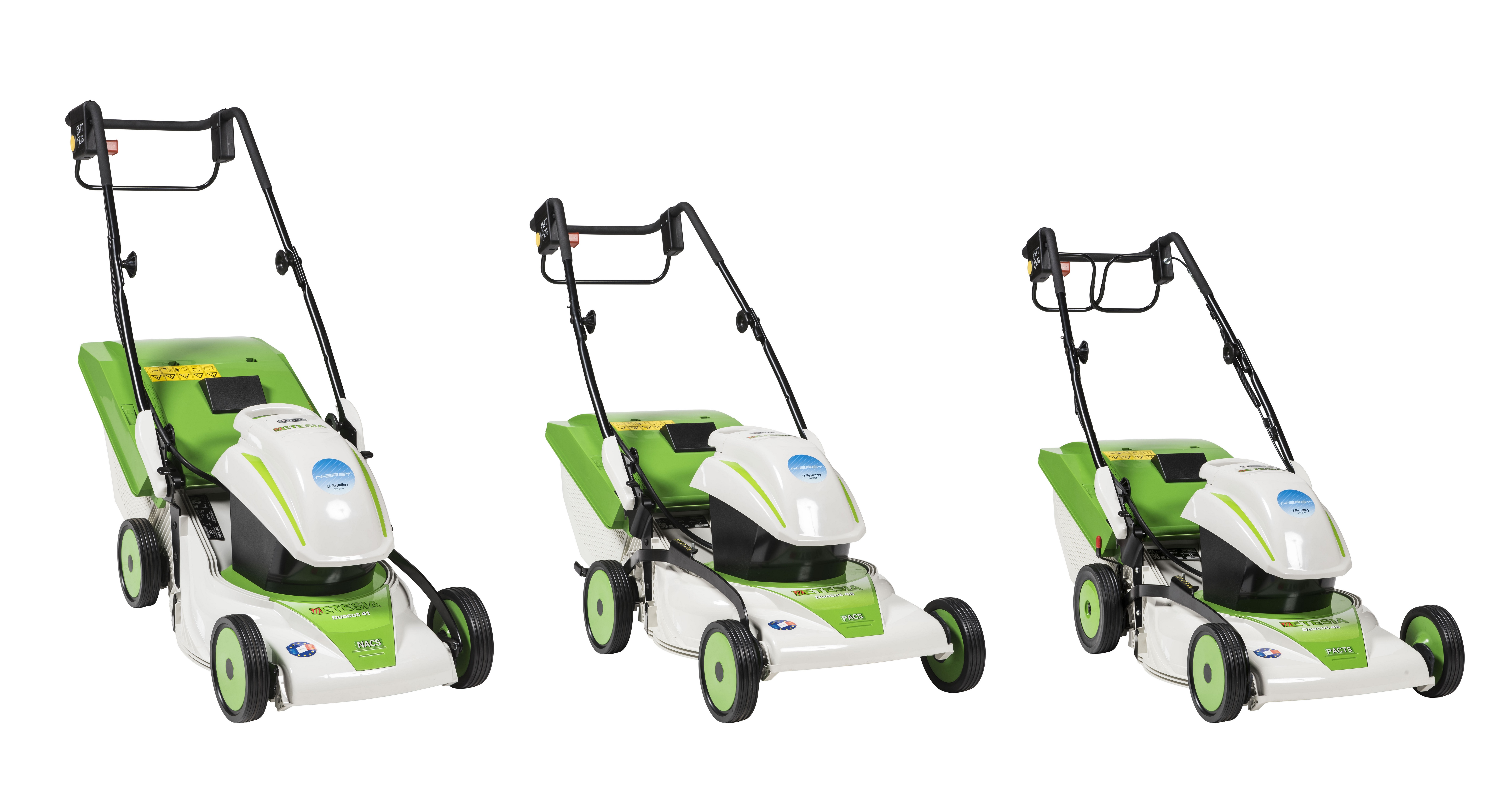 Etesia launch three new battery powered pedestrian models
Etesia launch new battery range
Etesia has launched three new battery-powered pedestrian rotary mowers – the PACS push and PACTS single speed 46cm models and the NACS push 41cm model. All new models are now also available with the new rear roller kit for easy, effortless striping.
The three new models offer extreme versatility with the ability to cut, collect and mulch without the need for an accessory. Users will be capable of mowing with or without collection in all conditions as well as undertake high-quality mulching, and with the new rear roller kit now stripe for presentation.
Built upon the DUOCUT concept of combining 100% collection and 100% mulching decks together, the new PRO 46 models deliver high performance without compromising the results of either of the functions. By crushing the grass finely, even if it is long and wet, both models excel in their collection abilities and the grass box is always filled to capacity.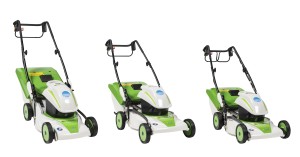 With no tool or blade change necessary; simply place the removable insert under the deck if you want to mulch and remove the insert if you prefer to mow – with or without collection. The smooth surfaced insert completes the shape of the deck and enables the grass to move easily for superior mulching. Both the PACS and PACTS have a cutting width of 46cm with seven easily adjustable cutting heights ranging from 28-85mm. The NACS model has a 41cm cutting width. The Three new models come complete with a grass box capacity of 50 litres.
The new battery-powered pedestrian models are driven by a brushless electric motor powered by a 36V/21Ah lithium polymer accumulator with an activation button and a charge display. Zero emission of carbon monoxide, nitrogen oxides, carbon dioxide, hydrocarbons, smoke and particles ensure silent and environmentally responsible mowing.
Cost Effective
33% energy savings in relation to petrol
Low maintenance cost: no belts, filters or engine oil
Low operating cost: 41% savings in three 3 years (at the rate of four hours day of work, with an additional battery)
These operator-friendly features combined with renowned high performance, has resulted in Etesia's rotary mowers becoming the number one choice for many landscapers, groundsmen and local authorities.
For further information, please contact Etesia UK on 01295 680120 or visit http://www.etesia.co.uk/etesia/locate-an-etesia-dealer to find your nearest Etesia dealer.
For more news, reviews and insightful views, you can follow Etesia UK on Twitter @EtesiaUK and like the company's Facebook page – www.facebook.com/EtesiaUK. You can also view the latest Etesia videos by visiting www.youtube.com/EtesiaUK.
https://www.fusion-media.eu/wp-content/uploads/2016/02/Etesia-launch-Duocut-PACS-PACTS-NACS-Pedestrian-Mowers.jpg
4874
9334
chrisbassett
https://www.fusion-media.eu/wp-content/uploads/2022/02/FusionMedia_logo.png
chrisbassett
2016-02-10 09:42:30
2016-02-10 09:42:30
Etesia launch three new battery powered pedestrian models