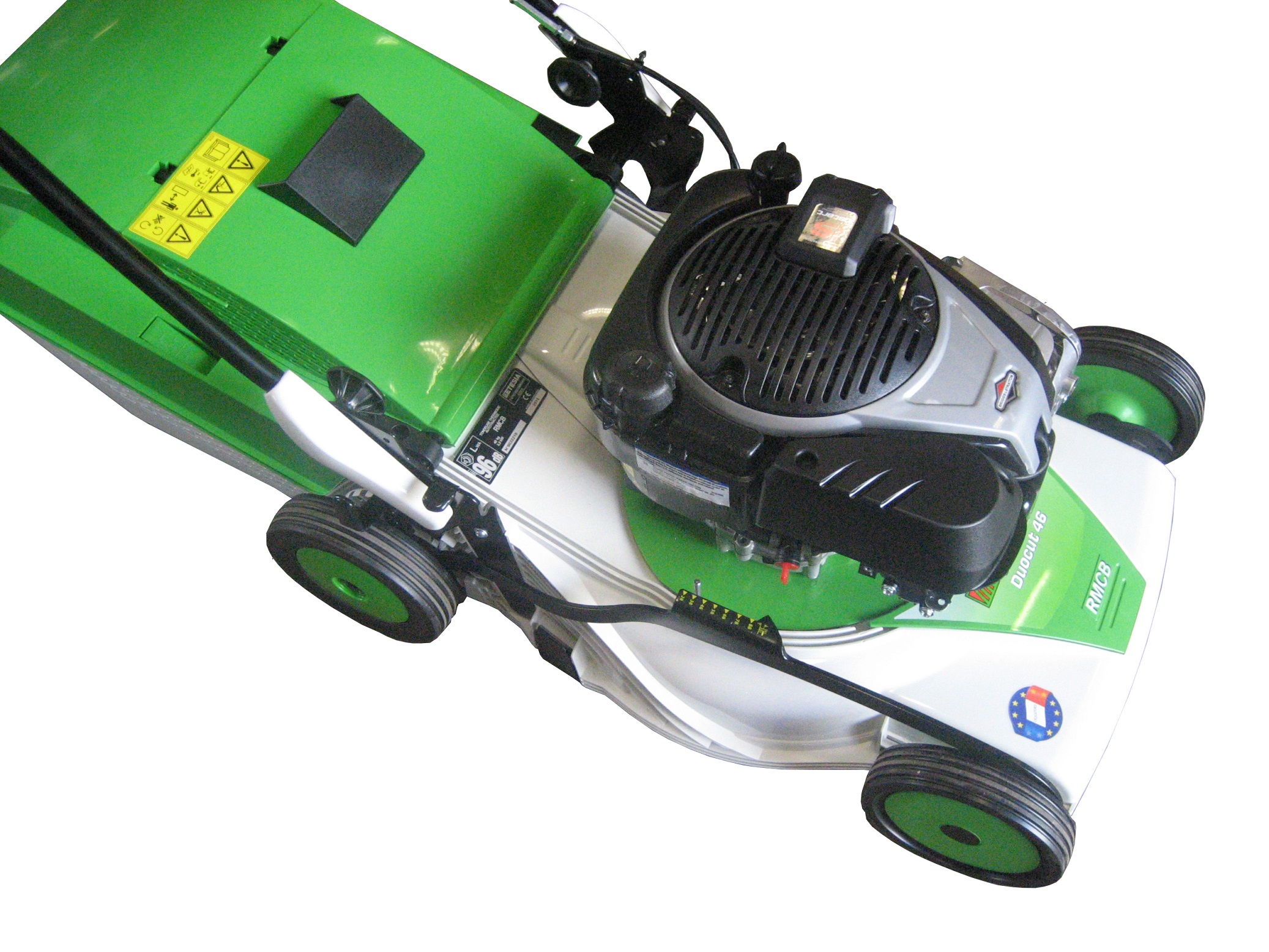 Etesia Launches Electric Start Pedestrian Mower
Etesia Launches Electric Start Pedestrian Mower. Etesia has launched the Duocut 46 RMBE pedestrian mower, which features the new Briggs and Stratton 775iS Series Instart engine.
The Briggs and Stratton 775iS Series™ DOV® InStart® engines represent the ultimate performance package.
They naturally incorporate the heritage attributes of power, performance and reliability, but add the most innovative and easiest starting ever seen on a lawnmower.
iS series engines use Lithium-lon batteries to provide repeated and reliable starting without the need of a pull-cord capable of 50 engine starts before it needs recharging.
Etesia Launches Electric Start Pedestrian Mower
The Etesia Duocut 46 RMBE is a single speed machine with a cutting width of 46cm.
As with all rotary mowers in the Duocut range, it offers low vibrations combined with high performance, quality cut and reliability.
Extremely versatile, the new model is capable of mowing with or without collection in all conditions, or for high-quality mulching – without the need for an accessory.
Etesia Launches Electric Start Pedestrian Mower
That high performance is possible thanks to the Duocut concept which is the perfect combination between 100% collection and 100% mulching decks, without compromising the results of either of the functions.
Changing the mowing system is easy: just place the removable insert under the deck if you want to mulch. Remove the insert if you prefer to mow with or without collection. There is no need for a tool or blade change.
The insert completes the shape of the deck to form a smooth surface with no roughness, allowing the grass to move easily for incomparably superior mulching.
The retail price is £1025.00 plus VAT.
For further information, please contact Etesia UK on 01295 680120 or visit www.etesia.co.uk
For more news, reviews and insightful views, you can follow Etesia UK on Twitter @EtesiaUK and like the company's Facebook page – www.facebook.com/EtesiaUK. You can also view the latest Etesia videos by visiting www.youtube.com/EtesiaUK.
https://www.fusion-media.eu/wp-content/uploads/2016/11/Etesia-Duocut-46-RMBE-4.jpg
1556
2074
chrisbassett
https://www.fusion-media.eu/wp-content/uploads/2022/02/FusionMedia_logo.png
chrisbassett
2016-11-14 11:49:13
2016-11-14 11:49:13
Etesia Launches Electric Start Pedestrian Mower