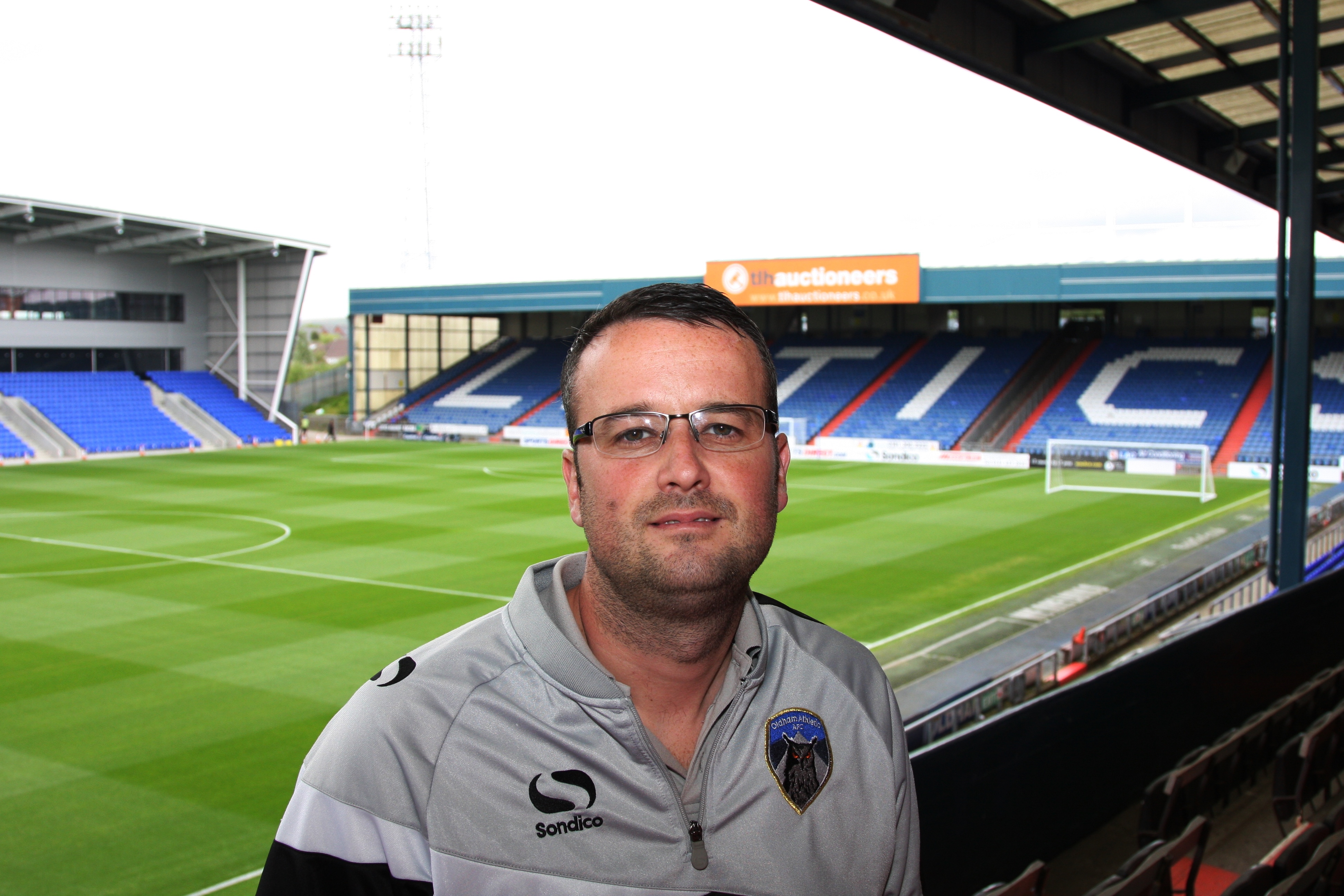 Everris Sow the Seeds to Success for Oldham Athletic AFC
Oldham Athletic AFC has chosen to work with Everris, part of the ICL Group, for all of its turf requirements. From seed to fertilizer, every blade of healthy grass you see at SportsDirect.com Park and the club's training ground has been treated with an Everris product.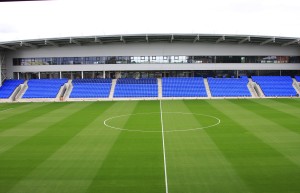 It is an exciting time to be a part of Oldham Athletic AFC; a new stand is being built, more commercial opportunities are being presented and the club is moving in the right direction according to chief executive Neil Joy.
"The club is moving forward, both on and off the field, a lot of new innovations which people may not necessarily see are being introduced and these will all lead to better performances on the pitch. Investing in the equipment, the pitches, the training ground – it all links in together. Our head groundsman Lee has a budget to work with and it's up to him to get the best out of that and you can see from the pitch that he does. In order to do that he needs the best products," he said.
Neil Joy's praise of Head Groundsman Lee Williams is certainly justified. Having initially started his career by attending to golf courses, Lee has built a fine reputation as a groundsman and was even recognised by the Football League as producing one of the three best playing surfaces in the Sky Bet League One last season. However as somewhat of a perfectionist, Lee decided that there was still room for improvement, and for this reason he called upon the services of Everris.
"We were in the top three last year but this year hopefully we'll win it. I like changing things around and I like to try new things – the pitch was decent last year but at the end of the day we all strive to make it better. So I made a decision to contact Everris.
"Everris devised me a programme, based on what I was trying to achieve, which is more or less what every football club wants – you want the colour, you want it to play well, you want the rooting down and the major thing up here is that we have some of the worst weather in football.
"I basically said that we've got to keep as much grass cover as possible going into winter so everything is aimed towards that. Everything that you see at our football club – the grass seed, the fertilizer; it is all Everris."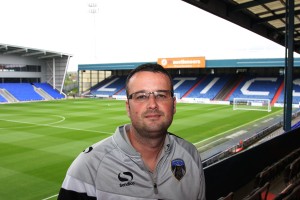 Originally, Lee was due to use a different seed distributor as he was convinced that he would not be able to afford every product he wanted from Everris – so it came as a welcome surprise when he found out that he could.
"We haven't got the money of some of the bigger clubs out there so it is a matter of keeping it all within budget," said Lee. "There I was thinking that we wouldn't be able to afford to do a full programme with Everris but when it was all added up, I thought that's not bad at all considering everything we had. You would actually be surprised as to how far your budget will stretch with Everris.
As a result, Lee chose to use Everris' ProSelect1 Premier Pitch grass seed which is renowned for its outstanding visual appeal. ProSelect1 establishes a dense, hard wearing blend of perennial ryegrasses, offering top performance for high quality stadia, sports fields and racecourses. It also contains a Zip-Speed treatment to help optimise germination and establishment rates.
The complete ProSelect grass seed range is part of an ongoing seed development programme, helping to improve mixture performance through use of STRI assessed varieties and Lee could not be happier with his choice of seed.
He said: "I've never seen a faster germination on this pitch. I've seen that pitch every year for as long as I can remember and it has never looked the way it does now. Within seven days the pitch had started coming through and within two weeks we were cutting it. I will most certainly be using that seed again next year. It wasn't even great weather for growing grass but it has performed exceptionally well."
To maximise his results Lee has also been using SierrablenPlus Spring Starter which features Poly-S coated fertiliser granules; Greenmaster Liquid fertiliser which has a high magnesium content for enhanced colour; Primo Maxx – the UK's number one turf growth regulator; SeaMax – an innovative formulation which boasts over 75% of active seaweed content and ProTurf – a high-quality granular fertiliser with controlled release technology. In using this combination of Everris products, Lee believes that he is now set for the season ahead.
"The results speak for themselves. The quality of the products and the way that they last – I'm over the moon with the programme.
"The programme comes with full support too – especially from Phil Collinson (technical area sales manager from Everris) who is always available. Phil understands what we are trying to achieve. He understands what conditions we are dealing with; he'll go into lots of football clubs, some bigger, some smaller and come back with lots of ideas and I'll be taking them all in. In this job we are always learning, and if you don't you are never going to improve.
"Overall, Everris means one word to me – and that word is quality. You know that with every bag you get, it's going to be exactly what you want."
For further information, please contact ICL on 01473 237100 or visit www.icl-sf.co.uk
For more news and insightful views, you can follow Everris on Twitter @ICL_Turf
https://www.fusion-media.eu/wp-content/uploads/2015/11/Lee-Williams-uses-Everris-products-at-Oldham-Athletic.jpg
2592
3888
chrisbassett
https://www.fusion-media.eu/wp-content/uploads/2022/02/FusionMedia_logo.png
chrisbassett
2015-11-24 14:22:55
2015-11-24 14:22:55
Everris Sow the Seeds to Success for Oldham Athletic AFC