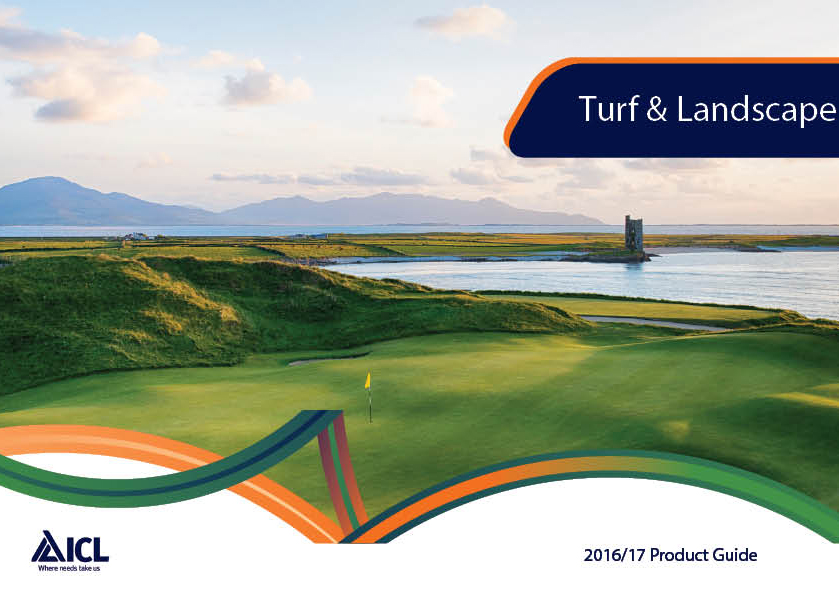 ICL Launch 2016/17 Product Guide
ICL has announced the launch of their 2016/17 product guide – including some new and unique products and services.
The comprehensive brochure, designed using feedback gathered from a wide range of end users detailing what they wanted and needed to be included, will provide a detailed look into the company's market leading products as well as offering valuable technical information.
Over the years customers have benefitted from using the likes of Greenmaster, SeaMax, Sierrablen and ProTurf, the H2Pro range of wetting agents and Primo Maxx – the industry's number one plant growth regulator. All of these products feature in the new 2016/17 brochure complete with advice on how to get the best results, including recommended period of use, directions for use and application rates.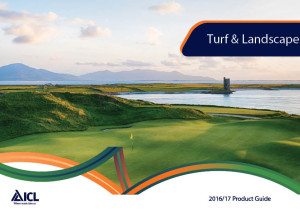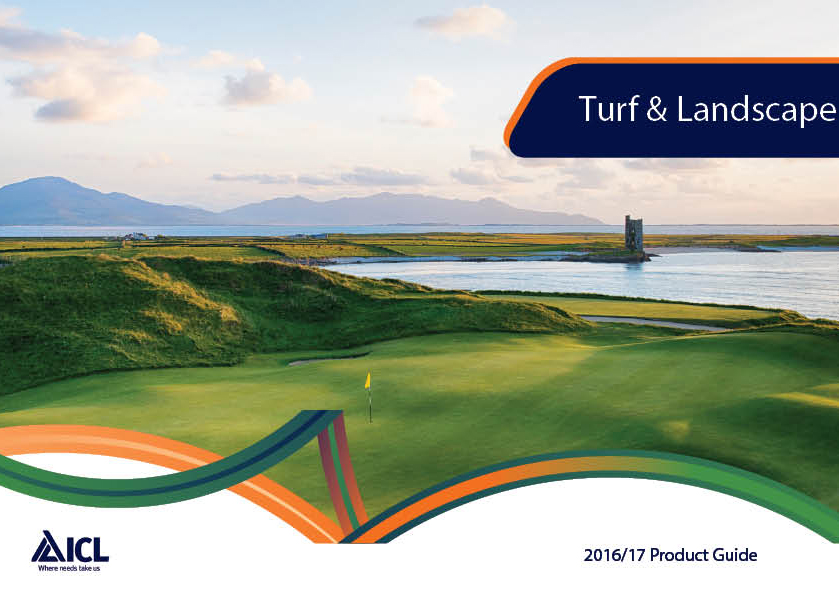 Readers will also see some new additions including Sportsmaster Liquid Fe; H2Pro DewSmart; Enforcer; a range of new grass seed mixes; hard surface cleaner – Ranger; sprayer aids – Colour Pro Indicator, pHixer and Sp0tless; and the unique new Custom Builds feature.
Sportsmaster Liquid Fe, is a new cost-effective iron treatment to the Sportsmaster range of fertilisers. It has been developed to provide a quick and long-lasting green-up to sportsfield and outfield turf. An ideal tank-mix partner for Primo Maxx, Sportsmaster Liquid Fe features an instant colour response and has long-lasting results for up to four weeks.
ICL has also added more mixtures to its range of ProSelect range of turfgrass seed blends. Varieties in the ProSelect range have been developed through extensive breeding selection by ICL and the company's international seed partners to bring the most up-to-date material to the market. To help turf managers select the correct mixture, ICL has developed an easy reference system using illustrated icons and readers of the guide can use them to help choose the most appropriate blend.
Under the Speciality Products section, three new sprayer aids can be found: ColourPro Indicator – an advanced spray pattern indicator to assist spraying and minimise spray drift; pHixer – a specialist sprayer water conditioner with a built-in pH colour indicator; and Sp0tless – a spray tank cleaning agent and general purpose cleaner.
Also included in the 2016/17 product guide is information on the new ICL Custom Build feature. This unique concept offers you the capability to create your own 'custom built' liquid fertilisers.
The product guide also provides a wealth of technical information. Spreader setting guidelines will help readers with the accurate application of fertiliser; a tank-mix table provides guidance notes for compatibility of liquid formulations and a ready reckoner will assist with nutrient application for granular fertilisers.
To request the product guide or for further information, please contact ICL on 01473 237100 or visit www.icl-sf.co.uk
For more news and insightful views, you can follow ICL on Twitter @ICL_Turf
https://www.fusion-media.eu/wp-content/uploads/2016/02/2016-Brochure-Cover.jpg
595
839
chrisbassett
https://www.fusion-media.eu/wp-content/uploads/2022/02/FusionMedia_logo.png
chrisbassett
2016-02-05 12:03:15
2016-02-05 12:05:32
ICL Launch 2016/17 Product Guide