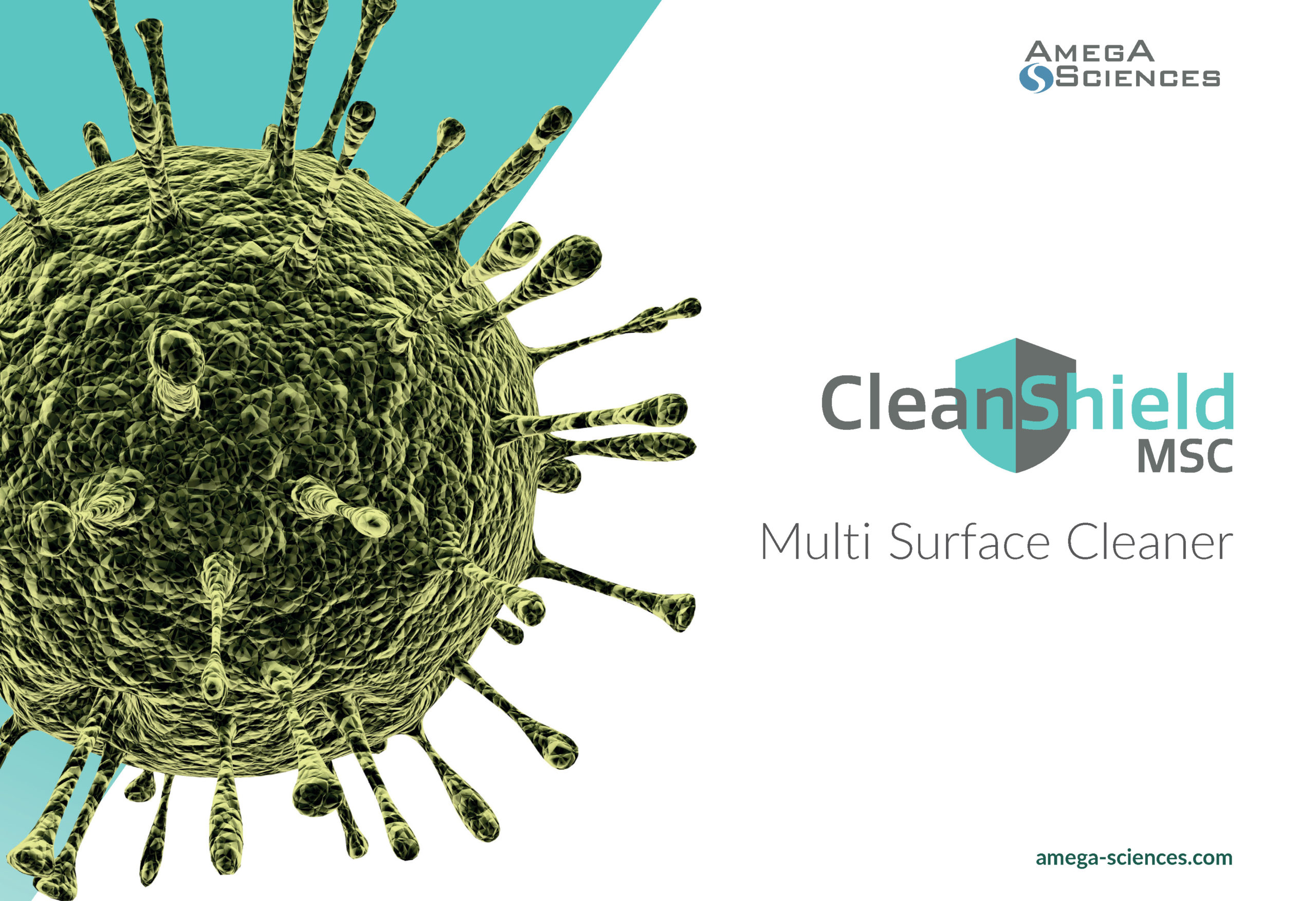 ICL launches new multi-surface cleaner
ICL has announced the launch of CleanShield, an alcohol-free, multi-surface cleaner which has been independently proven to be effective against 99.9% of bacteria, spores, viruses and fungi.
It is widely documented that the most common way that microorganisms, particularly bacteria, are spread and cause infection is on hard surfaces and carried on people's hands. Preventing infection and managing the spread of germs from hands and surfaces is therefore important in all environments.
CleanShield is designed to bring broad spectrum pathogen protection and biological cleanliness to large areas in an instant. This high-performance sanitising solution has been independently proven to be effective against a wide variety of germs including Norovirus, Ebola, MERS, Swine-Flu, Covid-19 and many more.
The alcohol free, ready to use, no water formulation can be mopped, sprayed or wiped onto floors, walls, surfaces and equipment providing easy instant germ protection to any environment where the transfer of germs is a concern. CleanShield is also safe to use on water safe surfaces.
CleanShield has many advantages over alcohol-based products:
Alcohol hand gels and surface wipes do not kill spores or non-enveloped viruses.

Alcohol hand gels and surface wipes often contain in excess of 70% alcohol which can dry the skin causing hands to crack and bleed. With no alcohol content, CleanShield will not irritate the skin.

CleanShield is proven effective for up to 45 minutes on hands and 3 days on surfaces after its applicati Alcohol surface wipes have no residual protection.

CleanShield is non-flammable – whereas alcohol-based products are.
CleanShield is available in 12 x 1 litre bottles and 4 x 5 litre bottles.
Please contact ICL on 01473 237100 or visit www.icl-sf.co.uk or www.icl-sf.ie if you are in Ireland.
https://www.fusion-media.eu/wp-content/uploads/2020/07/CleanShield-002-scaled.jpg
1752
2560
chrisbassett
https://www.fusion-media.eu/wp-content/uploads/2022/02/FusionMedia_logo.png
chrisbassett
2020-07-28 09:25:43
2020-07-28 09:25:43
ICL launches new multi-surface cleaner