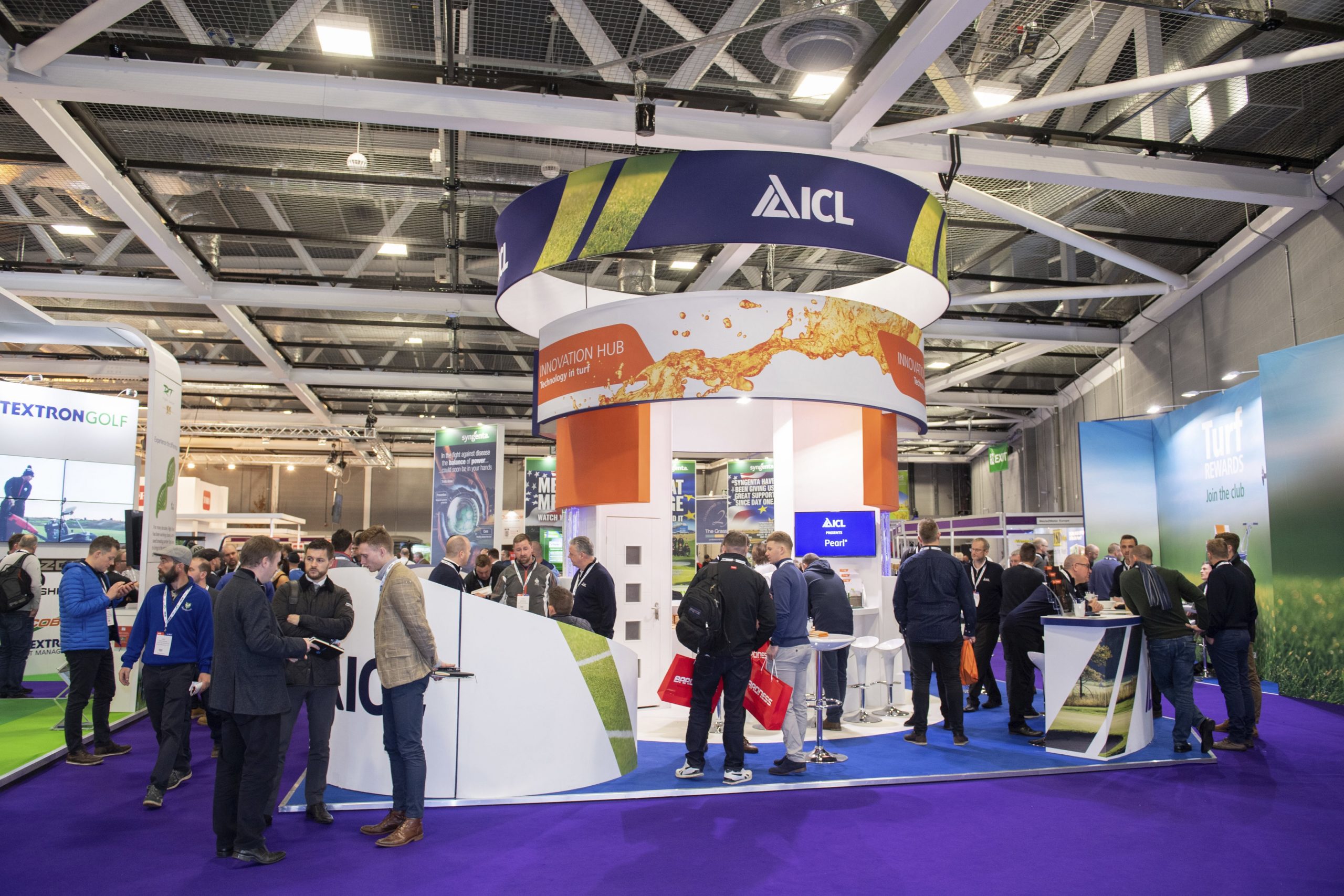 ICL on course for BTME 2020
ICL is preparing for a busy BTME 2020 when the show takes place at the Harrogate Convention Centre on 21-23 January.
Located in the Purple Zone, the ICL Stand (426) will be a hub of insightful and practical advice where attendees can network and grab a coffee from the ICL barista team.
ICL will be using BTME as a platform to launch the company's new 2020/21 Product Guide which features the complete range of ICL and Syngenta products with advice on how to get the best results, including recommended period of use, directions for use and application rates.
Visitors to stand can pick up a copy of the new ProSelect grass seed brochure in which they can learn about the new and improved mixtures that are ideal for golf courses, sports fields, turf growers and landscape contractors. The updated range contains highly ranked STRI varieties which have been developed through an extensive breeding selection.
BTME 2020 will also provide an opportunity for attendees to discover some very exciting new rewards included in ICL's hugely popular loyalty scheme – Turf Rewards.
ICL has been a long-term supporter of BIGGA's Continue to Learn education programme and the company will be playing a significant role in the 2020 edition.
Five greenkeepers will embark on the ICL Continue to Learn Scholarship 2020 and will receive three nights' hotel accommodation and 15 hours of training and personal development at the world-leading education programme.
ICL will also be hosting a number of seminars within the programme:
Integrated Pest Management
Glenn Kirby, Technical Manager UK and Ireland, Syngenta and Henry Bechelet, Technical Sales Manager, UK and Ireland, ICL will be will providing a brief review of the latest IPM trial work looking at cultural, fertility and chemical control. It will look at how this information can help shape our turf management programmes now and, in the future, to ensure disease pressure is managed.
Tuesday 21 January, 13.30 – 16.30
Light and Shade
For this seminar, Glenn will be joined by Dr Andy Owen, International Technical Manager, ICL, as they both look at the latest research into how turfgrass utilises light and will explore techniques for managing the challenges suboptimal light conditions can create.
Wednesday 22 January, 11.15 – 12.00
Summary of Five Years Successful Trial Work Managing Microdochium Nivale on Turf Grass
Both Henry and Andy will be summarising five years of successful trial work in which a range of IPM methods have been developed to help course managers understand the approaches to Microdochium management. In particular, they will be focusing on the final season of work which was completed on a Poa annua based surface, where a range of approaches (including non-fungicidal) provided excellent disease control throughout a high-pressure disease season.
Wednesday 22 January, 13.45 – 14.30
And if you want to catch up with the PhD project on seaweeds and plant parasitic nematodes that ICL are sponsoring at Royal Holloway Dr Alan Gange and Tamsim Williams are presenting on Tuesday 21st January, The Potential and Varied Benefits of Soil Microbial Management Presented by Dr Alan Gange, Professor of Microbial Ecology and Tamsin Williams, PhD Research Student, Royal Holloway, University of London the seminar will provide a brief review of the topic of soil microbiology and the experiments that have been used to investigate the interactions of certain microbes and seaweed products ('biostimulants') with biotic problems, such as Microdochium nivale and root‑feeding nematodes.
Please contact ICL on 01473 237100 or visit www.icl-sf.co.uk or www.icl-sf.ie if you are in Ireland.
https://www.fusion-media.eu/wp-content/uploads/2019/12/ICL-at-BTME-2020-scaled.jpg
1707
2560
chrisbassett
https://www.fusion-media.eu/wp-content/uploads/2022/02/FusionMedia_logo.png
chrisbassett
2019-12-16 09:59:03
2019-12-16 09:59:03
ICL on course for BTME 2020