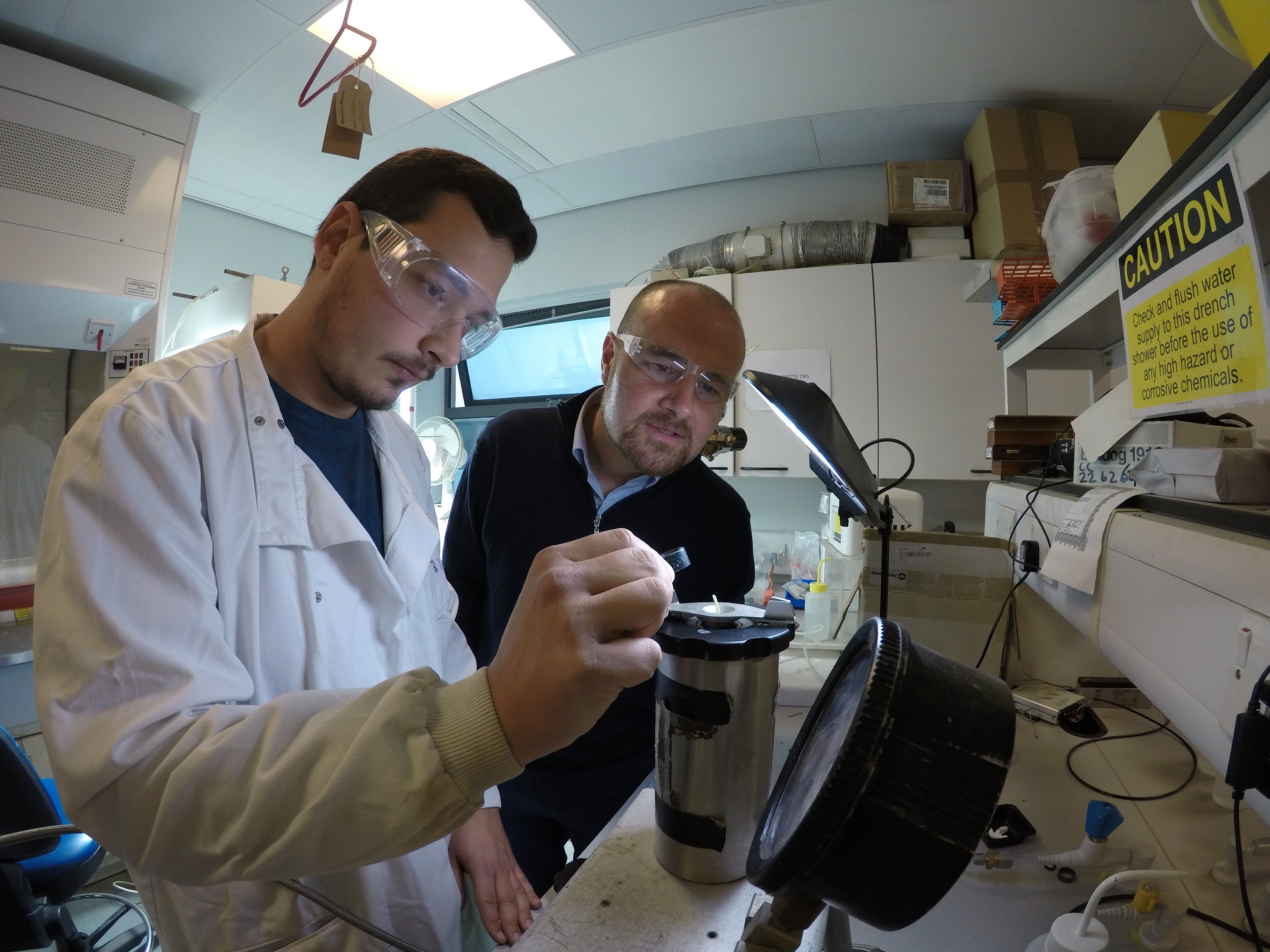 ICL reveal three-year wetting agent project
Producing the top-quality turf needed for high-level sports requires a keen focus on turf maintenance and inputs. All applications of water and nutrients should be optimised to ensure responsible resource-use efficiency. ICL has started an exciting research project exploring the use of wetting agents to further improve water use and to potentially help optimise nutrient use for managed amenity turf.
It is a three-year research project delivered through the Centre for Global Eco-Innovation, Lancaster University. The Centre is part funded by the European Regional Development Fund and is supporting local sports field construction specialists J Mallinson in collaboration with surfactant specialists at ICL.
Dr Andy Owen (ICL International Technical Manager) has been instrumental in planning the project. "I have known the research team here at Lancaster Environment Centre for a
number of years and the chance to collaborate and generate useful research optimising inputs to turf through wetting agent use is invaluable."
Graduate researcher Vasileios (Billy) Giannakopoulos is working under the supervision of Dr Jaime Puertolas and Professor Ian Dodd. Billy was selected ahead of a number of other applicants to embark on the three-year project and said "I'm delighted to be a part of this project as this kind of research has never been undertaken until now. It is such an interesting and relevant topic, with the potential to make a real difference for turf and crop management."
The project will be utilising ICL's H2Pro range of wetting agents which includes TriSmart, AquaSmart and FlowSmart and the research team will be using these products in a series of
experiments, both laboratory, glass house and field-based.
A year has already passed on the three-year project and Dr Puertolas believes that some new ground-breaking information could well be on the horizon.
"Understanding surfactants and what they do is a very interesting subject, we normally modify the soil moisture by how we place the water through irrigation type or the
frequency of the irrigation application but this is another way of manipulating how the water is distributed in the soil."
"We hope to generate information which could improve irrigation effectiveness and better understand water and nutrient movement through a soil and uptake by a plant."
"Working with J Mallinson and ICL is a win-win situation because we can deliver research in our line of expertise but also connect with industry practice; that is really important to us because it covers two of our aspirations – to be more environmentally friendly and to continue to innovate."
Lana Farren, Research Manager for ICL, believes that the research is being carried out at an incredibly appropriate time. "The world is becoming more and more environmentally aware. The reality is that demand for water is increasing with large volumes being used for irrigating crops and amenity turf.
We also lose a lot of applied nutrients through leaching which can be environmentally damaging. If we can improve water and nutrient use efficiency then ultimately, we are becoming more sustainable."
Prof Dodd commented "Providing sufficient water for crop production is a major challenge in many parts of the world. Even in the UK it can be difficult to assure this, as crop water use peaks in the summer when water availability in the environment can be limited, as we've seen this year.
This project is one of a number that have been funded in Lancaster's Plant & Crop Sciences research group via the Centre for Global Eco-Innovation, and it is heartening to see such engagement between academics and industry to develop real-world solutions."
Andy feels that as a global supplier of turf and agricultural products, ICL has a certain responsibility to conduct such vital research. "ICL will continue to invest in good quality
independent research that helps support our products. We recognise that water and nutrient use efficiency is critical for crop management worldwide, so this research is vitally important."
"Our wetting agents are used both in sports turf and agriculture and ultimately we want to be able to support the whole range with robust data, so we can market them responsibly."
For more information about the H2Pro wetting agent range please contact ICL on +44 (0)1473 237100 or visit www.icl-sf.co.uk or www.icl-sf.ie. For more information about the Centre for Global Eco-Innovation please visit www.globalecoinnovation.org.
https://www.fusion-media.eu/wp-content/uploads/2019/03/ICL-reveal-three-year-wetting-agent-project-1.jpg
2550
3400
chrisbassett
https://www.fusion-media.eu/wp-content/uploads/2022/02/FusionMedia_logo.png
chrisbassett
2019-03-06 09:52:45
2019-03-06 09:52:45
ICL reveal three-year wetting agent project