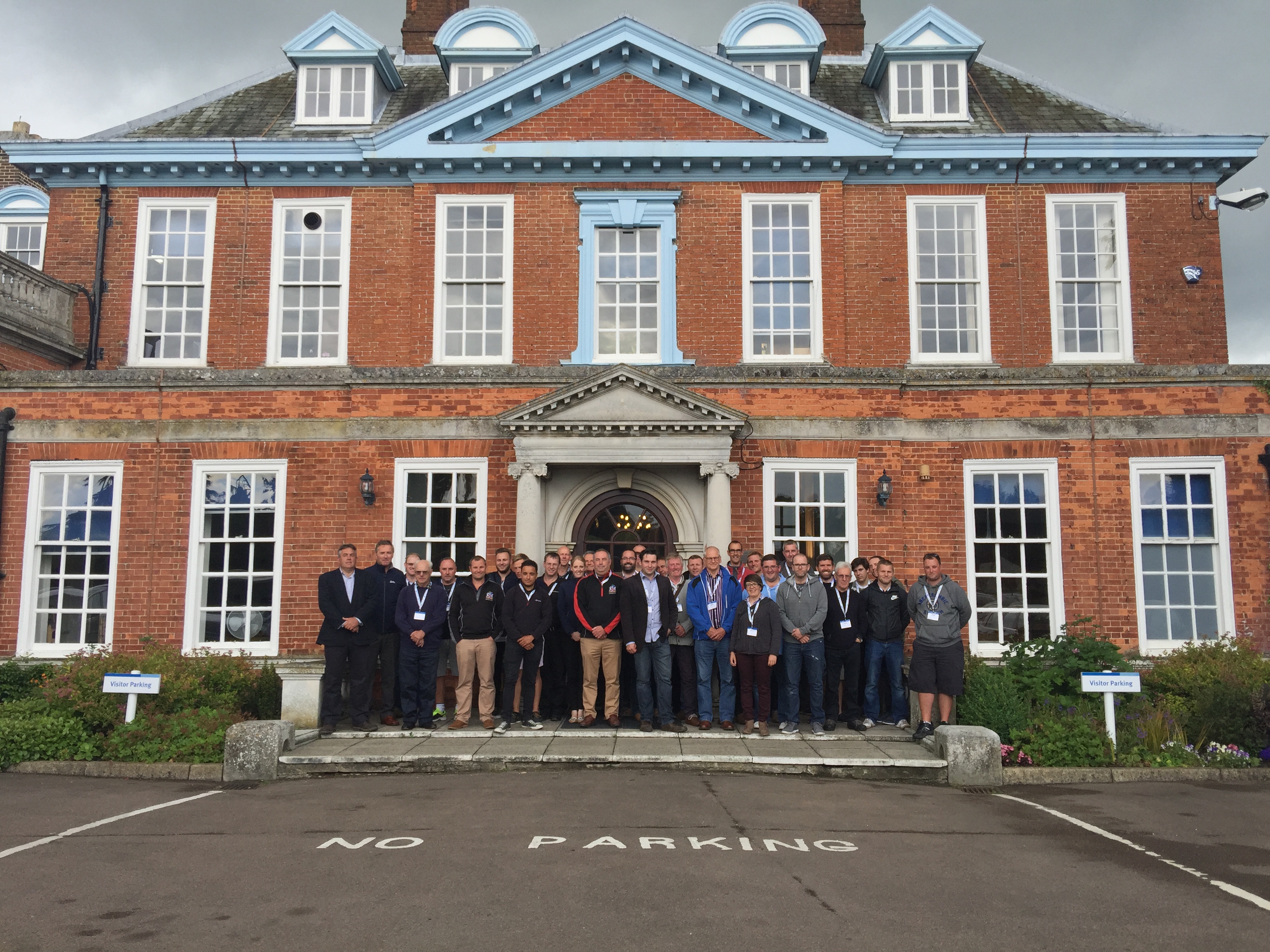 ICL Support Independent School Groundsmen
Groundsmen from independent schools across the country recently visited Haberdasher's Aske's Boy's School in Hertfordshire to attend the annual turf care seminar staged specifically for the sector by ICL.
Delegates were welcomed to Haberdashers by grounds manager Mike Kemmett who leads a team of 8 groundstaff maintaining the extensive sporting facilities of three cricket pitches as well as 12 rugby/football pitches, two all-weather hockey pitches, three artificial cricket pitches as well as indoor cricket, swimming and athletic facilities.
Emma Kilby, ICL Area Sales Manager for the Midlands and West, who organised and ran the event for the fourth year running began the seminar with an outline of the day before handing over to grounds manager Mike Kemmett to give an insight into the school's sports facilities and his daily routines.
Henry Bechelet, ICL's Technical Sales Manager was next, giving an informative and entertaining presentation on 'sports pitch renovation tactics' and the importance of nutrition including using the correct products, applying at the right rates and at the right time before also speaking about the company's commissioning of STRI trials where he revealed that the results conclusively showed that preventative usage is far more effective than curative.
Simon Hedley, managing director of Boughton Loam, took to the stage next to discuss cricket loams and the manufacturing processes involved in the company producing over 150,000 bags of dressing annually.
From surveying sites to sending out cricket loams and dressings to sporting venues across the country ensuring a quality, hard and consistent pitch with good bounce and carry, Simon's presentation also took a look at the company's purpose built factory and the continual investment in technology.
This was followed by Nick Martin, ICL Technical Area Sales Manager for the South West and West London, who gave a presentation on cricket table renovation, establishment and maintenance fertilizing.
Nick discussed the essential nutrients for healthy grass growth and during the growing-in period, consistent release of fertilizers being crucial and the importance of end of season renovation before detailing the benefits of the newly updated ICL iTurf Programme. This interactive web-based application allows ICL Area Managers to design a fully integrated turf programme to your own specific requirements.
Concluding the morning session, Dan Lightfoot, Syngenta's business manager, gave an illustrated talk on the challenges of moving from summer to winter sports and the effects of wetting agents, and in particular the germination success of using Qualibra – the wetting and water conservation agent.
Dan also shared the independent trial results of organic matter content for untreated areas compared to Qualibra and Qualibra & Primo Maxx trial areas.
After lunch, delegates were split into two groups before being given a tour of the school grounds by Mike Kemmett and John Lewis who will be taking over the grounds manager position shortly.
As well as getting a close look at impressive sporting facilities on offer at this prestigious school, they were also shown some of the turf maintenance machinery.
Commenting on the successful educational day, Adam King Radley College's head of grounds and gardens said: "I've had a long association with ICL.
We were the first to host the independent school seminar four years ago, and so we have always supported the event. I've found the day to be very informative and it's a nice day out for myself and the team after a long, busy summer which hopefully they will learn something from to take back to our school.
If we can take one or two new pieces of information back with us; it all goes to improve our facilities. We use a lot of ICL products but the talk from Dan Lightfoot was of particular interest to us."
While Lee Marshallsay, Grounds Manager at Charterhouse, said: "I think these events are a great way to get school groundsmen together because we just wouldn't get the chance otherwise.
Visiting other schools gives us the opportunity to understand that we often have similar problems, you get to see other schools' facilities and take some new ideas back with you.
I think that the speakers have been excellent and they seem to improve each year. Of particular interest to me was seeing the results of the Primo Maxx trials and the talk on loam gave great insight into choosing the correct product.
These events are a great way to bring us all together, share ideas and learn from each other. That is why I brought half of my staff with me today so that we can all benefit."
Please contact ICL on 01473 237100 or visit www.icl-sf.co.uk
For more news and insightful views, you can follow ICL on Twitter @ICL_Turf
https://www.fusion-media.eu/wp-content/uploads/2016/07/ICL-Independent-School-Seminar-at-Haberdashers-School.jpg
2448
3264
chrisbassett
https://www.fusion-media.eu/wp-content/uploads/2022/02/FusionMedia_logo.png
chrisbassett
2016-07-18 13:44:06
2016-07-25 10:03:25
ICL Support Independent School Groundsmen