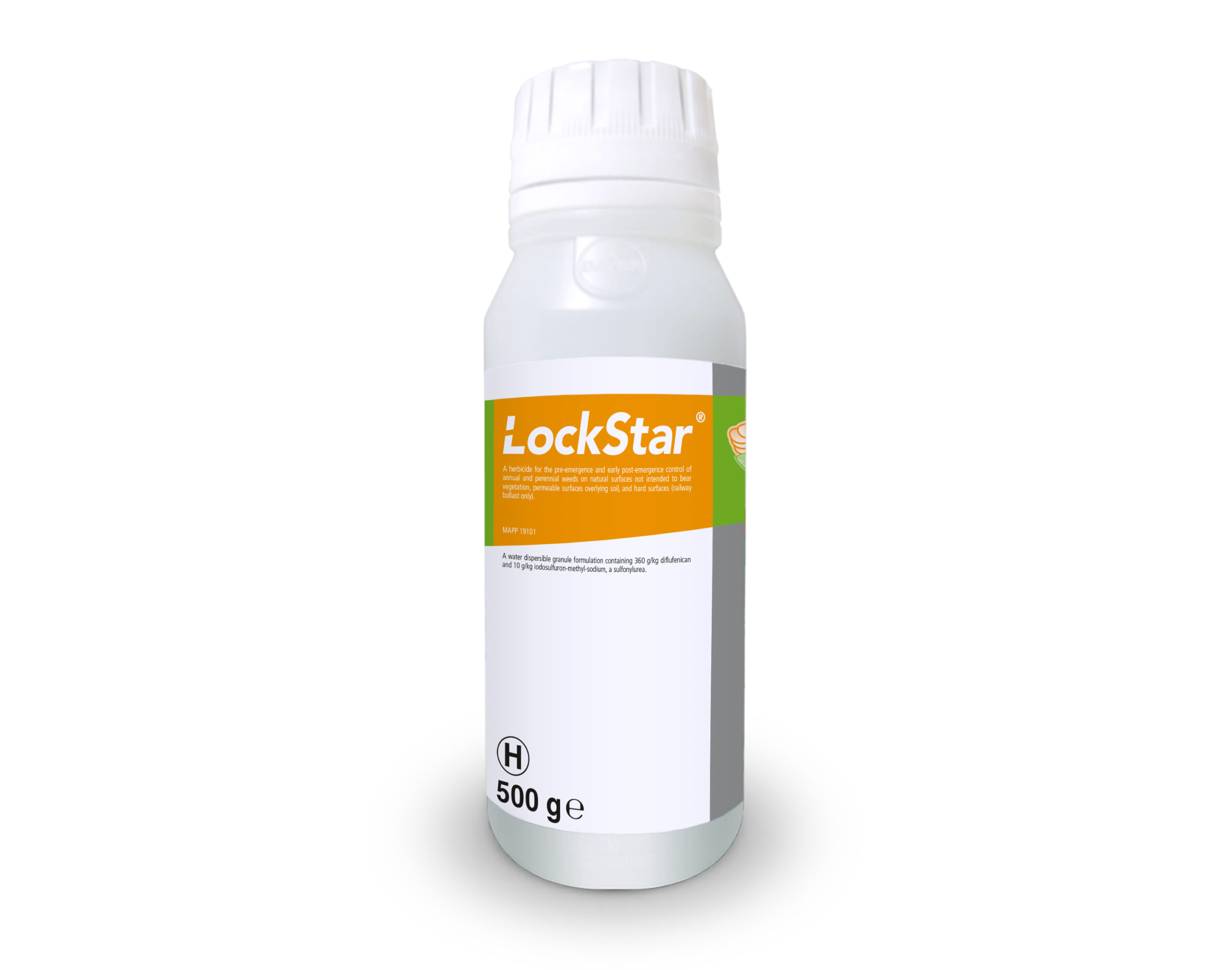 ICL's LockStar available in Ireland
ICL has announced that LockStar – a new residual, pre-emergent total herbicide for vegetation management, is now available in Ireland.
LockStar arrives at a time when public green spaces, amenity areas and transportation infrastructure are all coming under increasing pressure from reduced budgets, weed infestations and a reduction in chemical solutions available on the market. This new herbicide will keep areas such as these weed-free, functional and visually pleasing.
Developed for use on natural surfaces not intended to bear vegetation, permeable surfaces overlying soil and railway ballast, LockStar controls a broad spectrum of weeds and has an innovative, long-lasting formula which allows for professional and safe weed control. The formula contains diflufenican and iodosulfuron-methyl-sodium – the first herbicide to receive full approval in amenity and landscape situations for many years.
When applied before germination LockStar creates a dual barrier at the soil surface ensuring that soil is kept weed-free for up to four months. To control weeds that are already present, LockStar should be tank-mixed with glyphosate or a fatty acid.
Plants can become resistant to active ingredients within products with the same mode of action, which is why LockStar features these two different active ingredients. Affecting plants in multiple ways, they give increased longevity compared to products with a single mode of action – useful for users undertaking a resistance management programme.
LockStar, available in a 500g pack, uses the latest generation of water dispersible granules, which means the product quickly dissolves in water and remains stable in the spray tank for a minimum of 24 hours.
Compared to conventional weed management programmes, LockStar keeps surfaces clean and weed-free for longer, as well as reducing the number of applications and amounts of herbicide required.
In Ireland LockStar should be applied at a rate of 500g/ha between March and June, with just a single application per season.
Please contact ICL Country Manager Colman Warde on +353 8777 99527 or visit www.icl-sf.ie for more information.
https://www.fusion-media.eu/wp-content/uploads/2020/04/ICL-Lockstar-scaled.jpg
2016
2560
chrisbassett
https://www.fusion-media.eu/wp-content/uploads/2022/02/FusionMedia_logo.png
chrisbassett
2020-04-06 11:59:22
2020-04-06 11:59:22
ICL's LockStar available in Ireland