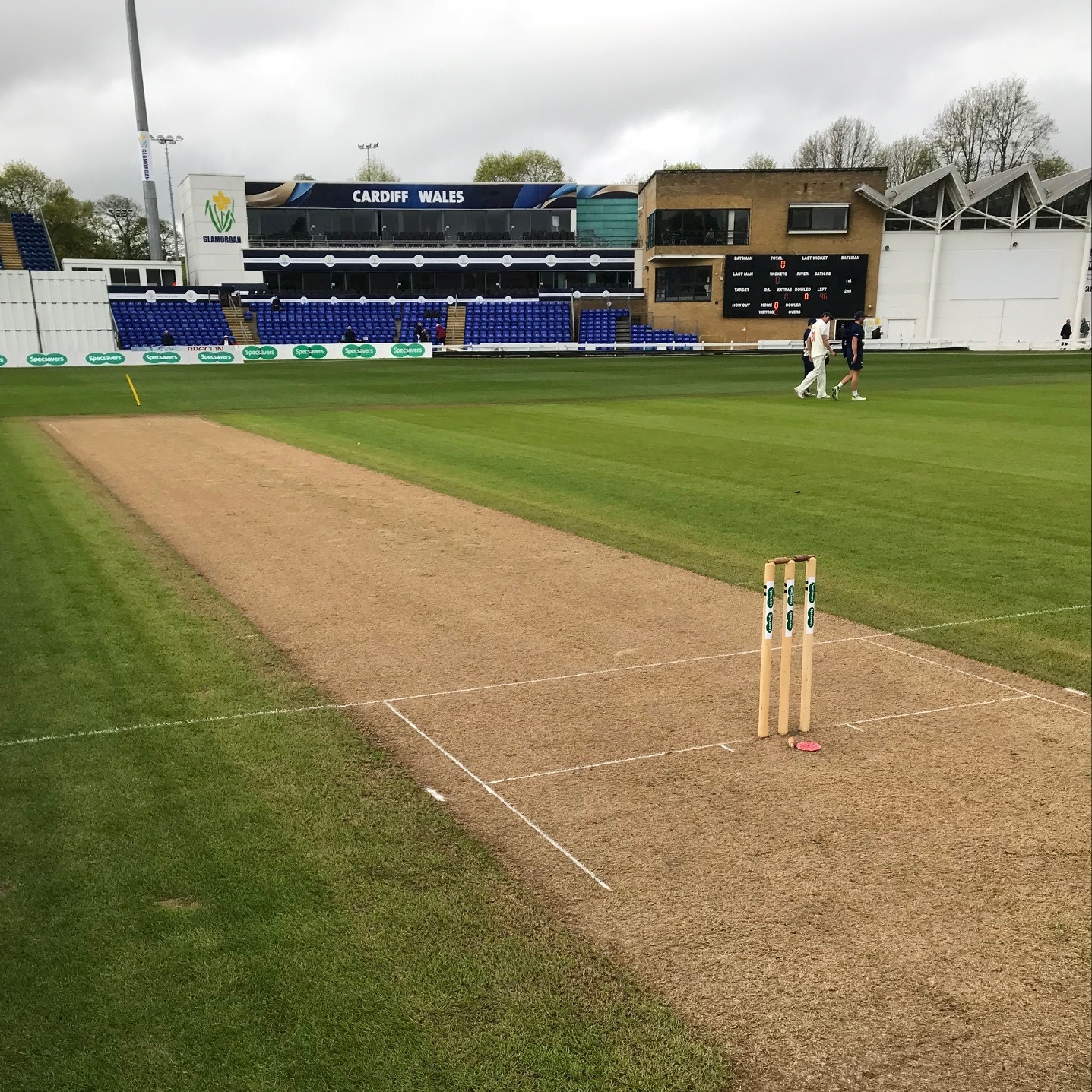 Limagrain MM stands the test of time at Glamorgan CCC
Glamorgan County Cricket Club head groundsman Robin Saxton believes that a range of Limagrain UK grass seed is helping the venue stand up to the demands of modern day sport and the constant scrutiny that pitches are under.
Sophia Gardens Cardiff, a 16,000-seater stadium, is the home of Glamorgan Cricket and an established venue for international cricket. In an average season, the venue will host four day championship games, T20 games, international and domestic fixtures and a mixture of local and corporate games. Robin estimates that there are approximately between 45-50 days of cricket played at the venue each year and this is in addition to pre-season concerts and events.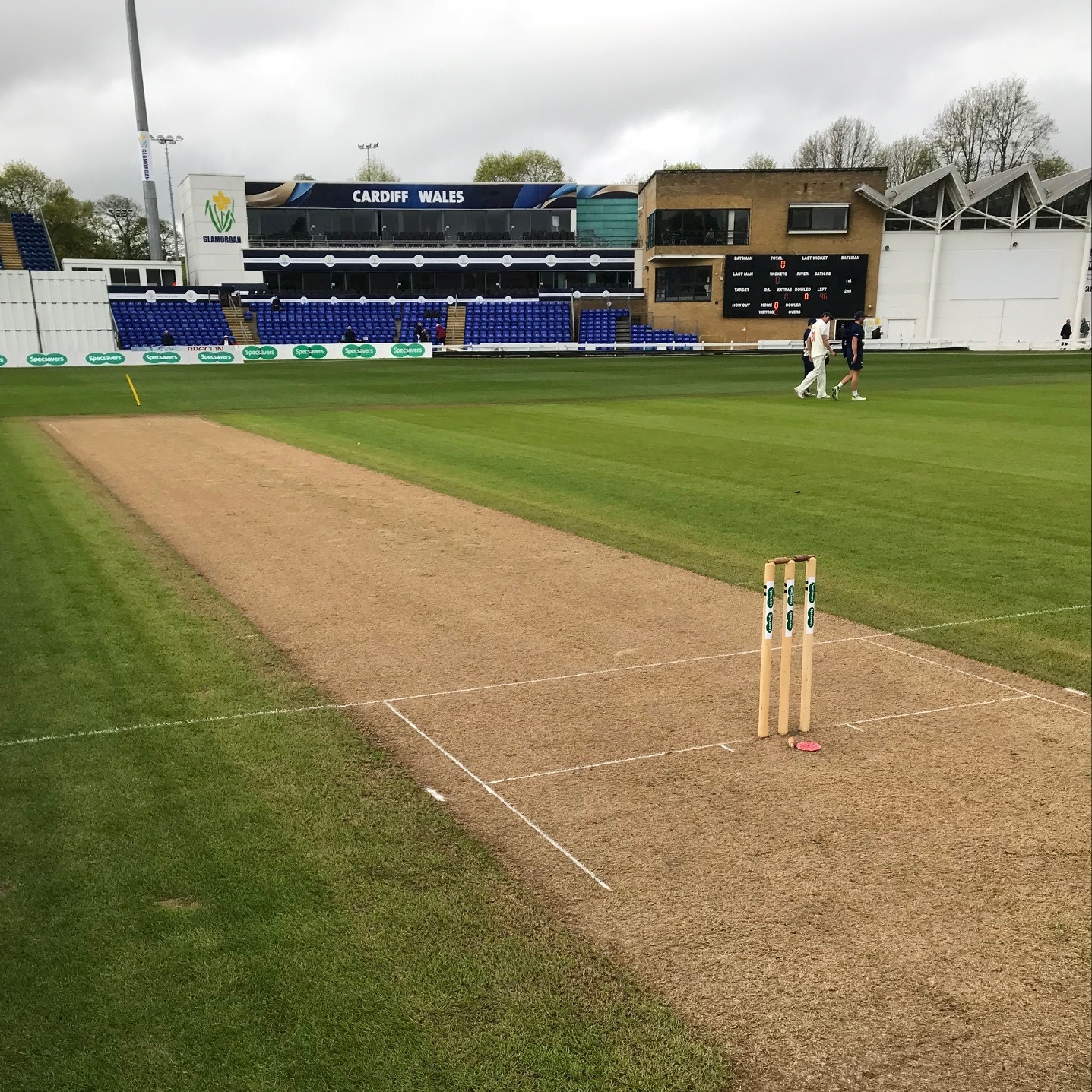 It is safe to say that Robin, who has been at Sophia Gardens since 2013, has his work cut out and that is without the increasing pressure grounds personnel are under, as he explains.
"Due to the demands of modern day sport and because of the TV cameras, pitches are always under scrutiny and it needs to be at its best at all times.
"Even the outfields used to be the square's poor cousin not so long ago but that has all changed now. What you don't want is a square that looks great and an outfield that looks patchy because it will be quickly noticed."
For his outfields, Robin overseeded with Limagrain's Action Replay which is a 100% Ryegrass hard-wearing mixture.
"The Action Replay is a winter sports mix, designed for the likes of football and rugby so we thought that this mixture would be ideal for the outfield," he said. "It is wear and disease tolerant because it is a broad, robust seed.
"We first applied it last year and we had a fantastic take with it which excelled during a particularly hot summer. Since using Action Replay we have seen a lot less burn off and a lot less dry out on the outfield."
When it comes to the 15 wickets and practice pitches on the square, MM50 has stood the test of time and has been used at Sophia Gardens for as long as Robin can remember.
"I've been here since 2013 and even before I arrived MM50 was being used," he said. "It shows that myself and others before me have always had faith in the seed and deservedly so because we have tried other seeds against it in side-by-side trials. MM50 has always come up better, nothing has ever beaten it."
MM50 is the ideal seed for cricket squares. This hard-wearing mix has rapid germination, a very fine leaved appearance, high shoot density and is tolerant to very close mowing, along with high disease resistance. All these attributes together produce a fantastic sward that has great colour all year round. It is also widely praised for its rapid recovery – something which Robin quickly noticed.
"MM50 is by far the best seed in terms of recovery. When trialled against the others, it has proven to be stronger, it has come through thicker and it is more wear tolerant. It has consistently outperformed other seeds we have trailed.
"You are left with a stronger plant that is going to take the activity across the square better than a slightly finer plant – which with a full calendar of cricket is a big bonus. With MM50 you just have the confidence in knowing that it will handle the stresses of four-day cricket where we can't really water the square as much as we would like to.
"There has never been any reason to change the seed," continued Robin. "In fact it has probably been the one constant product we have stuck with over the years – we may have changed the fertilisers, the chemistry and the biology but not the actual grass plant because it has always been a great base to work from.
"For me, the consistency of MM50 is the best feature. I don't remember one year where we have had a batch that has not performed how we would like it to. It has got to the point that if something isn't right then we look at things we might have done incorrectly because it is no doubt a mistake on our part rather than the seed because we know how good the MM50 is."
For further information, please contact Limagrain UK on 01472 371471 or visit the company's website www.lgseeds.co.uk/mm
https://www.fusion-media.eu/wp-content/uploads/2019/08/Glamorgan-praise-MM-Seed-from-Limagrain.jpg
1437
1437
chrisbassett
https://www.fusion-media.eu/wp-content/uploads/2022/02/FusionMedia_logo.png
chrisbassett
2019-08-06 23:23:44
2019-08-06 23:23:44
Limagrain MM stands the test of time at Glamorgan CCC