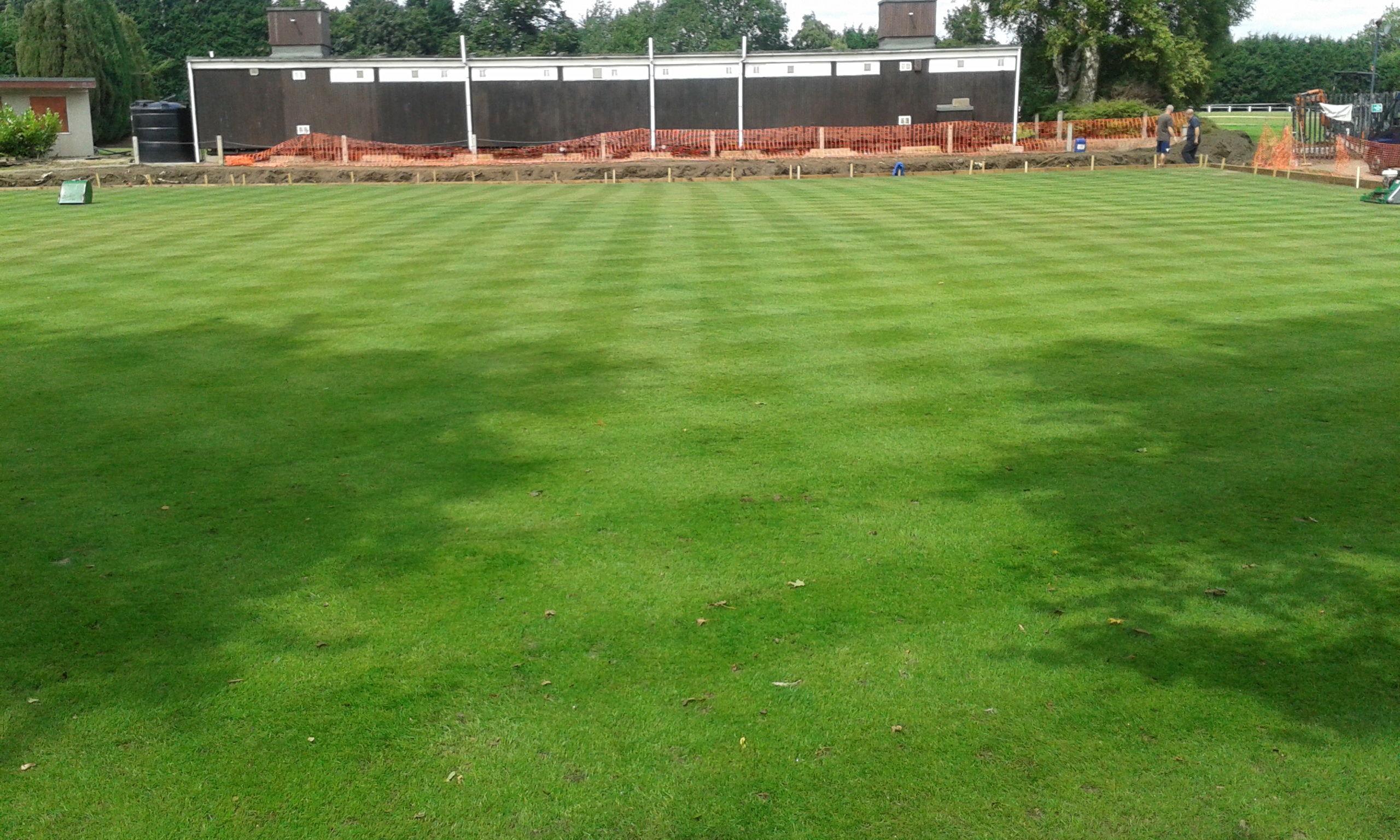 Limagrain's MM10 plays integral role in construction of new bowls green
Mark Allen, Midlands area sales manager for Amenity Land Solutions Ltd (ALS), has reported glowing results from using Limagrain's MM10 grass seed mixture for the construction of a new bowls green in Birmingham.
Limagrain UK produce a wide range of high quality seed products for the amenity industry working with a network of distributors up and down the country. One of these distributors is ALS and the two companies have enjoyed a long working relationship according to Mark.
"As companies, ALS and Limagrain have been working together for many years. We've got an excellent relationship with them. In terms of product quality, it's always very good. Back-up, technical advice and all-round help from the Limagrain team is always excellent."
As a highly regarded sports turf contractor, ALS were asked to construct a new crown green for Hollyfields Bowls Club in Birmingham. The build began in the middle of July and within a week the green was constructed.
Mark and his team used Limagrain's MM10 grass seed – which is perfect for construction, overseeding, renovating and repairing high quality greens. Part of the renowned MM range of seed mixtures, MM10 produces a fine, dense sward, is tolerant to close mowing and as well as providing all year round colour it is also disease resistant and hard wearing.
"It's a quality product and that showed with the grass seed being up and germinating very quickly. We were looking for a traditional bowling green mixture – an 80:20 Fescue/Bent mix – but wanted all the qualities that have come about with the improvements in breeding and grass seed production over the last few years. Therefore, we were looking for a mixture of traditional and contemporary and the MM10 offered us exactly what we were looking for," said Mark.
Roy Swann, a fine turf consultant for Site Maintenance Services, oversees the day-to-day maintenance of the Hollyfields bowls green, and he was also impressed with Limagrain's MM10 seed mixture.
"We achieved germination within eight days and it's been phenomenally successful. In fact, only recently someone said to me that they thought it had been turfed. It offers very good colour and based on how good it was at Hollyfields, I have used it on another green since.
"The grasses are very fine and that will aid the running speed of the green which is what the members of the club wanted to achieve," he said.
For further information, please contact Limagrain UK on 01472 371471 or visit the company's website www.limagrain.co.uk/mm. You can also follow the company on Twitter: @MM_Seed
https://www.fusion-media.eu/wp-content/uploads/2016/03/Hollyfields-Bowling-Club.jpg
1536
2560
chrisbassett
https://www.fusion-media.eu/wp-content/uploads/2022/02/FusionMedia_logo.png
chrisbassett
2016-03-23 16:39:38
2016-03-23 16:39:38
Limagrain's MM10 plays integral role in construction of new bowls green