MM and Designer terrific for Truro Golf Club
After experimenting with various seeds, Dominic Gibbard – Head Greenkeeper at Truro Golf Club, found that the market leading MM and Designer brands of grass seed produced the best results.
Dominic has been working at Truro Golf Club for four years. He spent three of those as the Deputy Head Greenkeeper but last year his hard work and dedication to the role was rewarded with a promotion.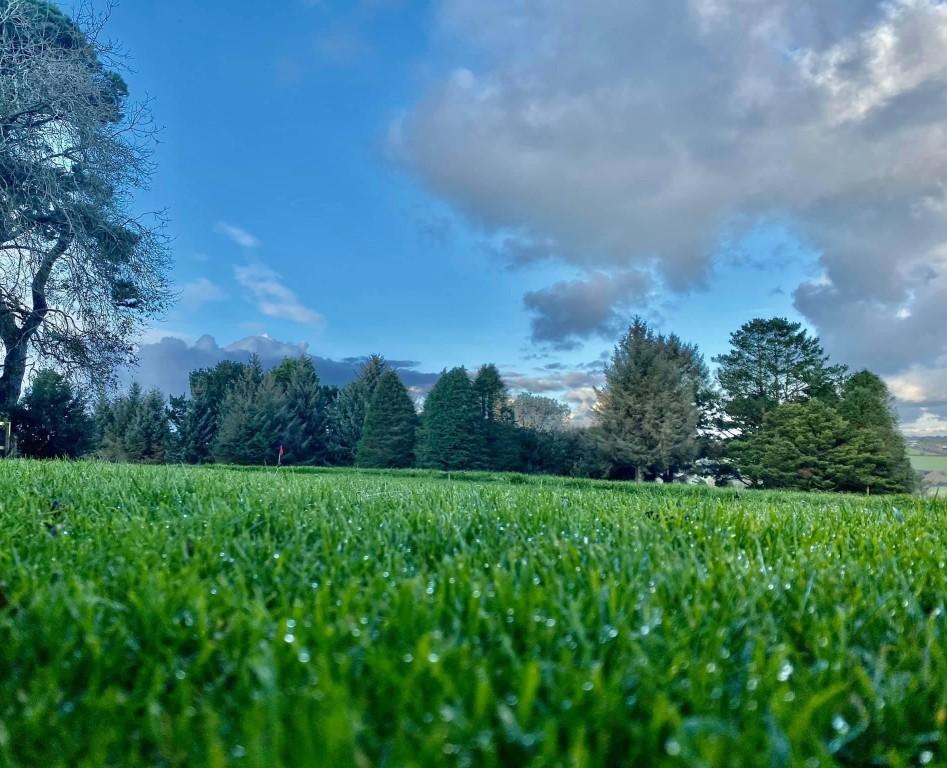 He now oversees a team of three who work around the clock to maintain the stunning 18-hole, par 67 parkland course in Cornwall.
"It's a great place to work," said Dominic. "Truro is a short, tight and challenging course, which attracts a lot of golfers – in fact we are picking up members all the time."
One look at the course will tell you why Truro is so popular – it is beautifully maintained by the team, and Dominic is considerably careful when it comes to selecting the correct products.
"Over the years I have experimented with lots of various seeds, but I haven't found any particular benefits from using others compared to the MM and Designer brands," he said.
MM is one of the most respected brands in the UK amenity industry, with over 40 years of experience and knowledge. The extensive product portfolio is second to none with performance proven mixtures that are used at many leading venues in the UK and Europe.
All the varieties have an excellent breeding pedigree and have been selected and bred for their ability to deliver a range of quality turf characteristics. The Designer range is also formulated specifically to meet the needs of landscapers, local authorities and sports clubs.
Investing in the Designer range offers true value for money as they combine high performance with competitive pricing.
At Truro Golf Club, Dominic relies on two specific mixtures from the MM and Designer brands which he purchases through David Bevan of Agrovista Amenity.
For the greens he uses Elite Green from the Designer range which is an excellent, all bent (70% Sefton Browntop bent and 30% Arletta Browntop bent) mixture that produces a fine, dense hard-wearing surface.
"It is a brilliant seed which gives us great germination," he said. "We are really increasing the amount of bent and reducing the Poa in the greens and this mixture is helping us.

"I have found it is quite soil temperature dependent for us, so I don't tend to overseed with Elite Green until mid-summer after our big golf week. I'll follow up with another overseed towards the end of September, early October, and these two big hits work incredibly well for us. The greens are in a great condition and the seed has been integral."
On the tees Dominic relies on MM50 which possesses exceptional shoot density along with tolerance to close mowing making. This superior mix contains the perennial ryegrass cultivars, Venice, Alison and Malibu, which are renowned for providing a great sward for golf use.
"It is great for repairing divots and worn areas," he said. "We have even used MM50 really early in the season in February and we had germination in temperatures of 6-7 degrees Celsius, which it is not even meant to do. We couldn't believe it."
Both the Designer and MM seeds are treated with HEADSTART® GOLD – a unique seaweed-based seed treatment which helps to ensure rapid and even germination. This tried and tested grass seed treatment helps the seed get off to the best possible start.
"I'm really impressed with the products, and they are very good value for money," said Dominic. "It is for these reasons why we keep choosing MM and Designer."
For further information, please contact MM Sports Seed on 01386 791102 or visit the company's new website www.mm-seeds.co.uk.
https://www.fusion-media.eu/wp-content/uploads/2022/07/MM-and-Designer-terrific-for-Truro-Golf-Club.jpg
768
947
chrisbassett
https://www.fusion-media.eu/wp-content/uploads/2022/02/FusionMedia_logo.png
chrisbassett
2022-07-14 14:26:14
2022-07-14 14:26:14
MM and Designer terrific for Truro Golf Club