MM Seed – Fit for a King at Kings Bruton School
The market leading MM grass seed is working wonders for the King's Bruton Foundation according to Director of Grounds, Graham Kitley.
The King's Bruton Foundation, in Somerset, comprises three schools – King's Bruton, Hazlegrove Preparatory and Bruton School for Girls. The three boarding schools are united by a common set of values and principles and bound by a shared history that stretches back five hundred years to the foundation of King's in 1519.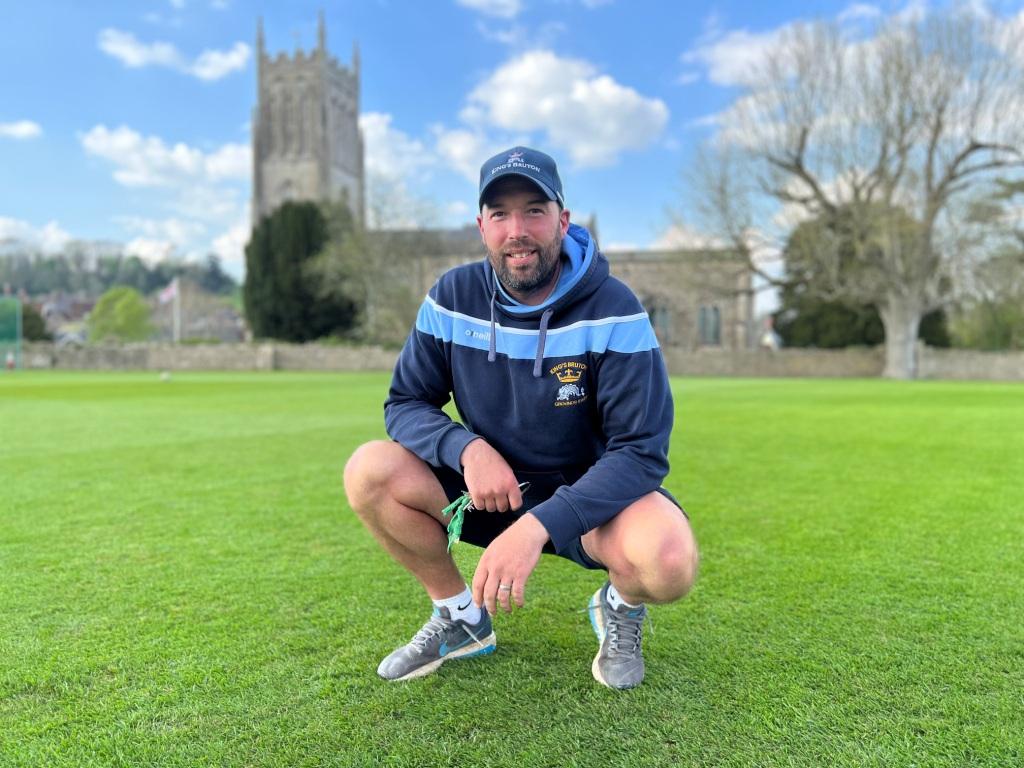 Standards are everything to the Foundation and that also applies to the extensive twenty-two acres of grounds which are managed by Graham Kitley. With twenty years' experience of working in independent schools, it is safe to say that the grounds and sports facilities are in good hands.
Before being promoted to the position of Director of Grounds in July 2021, Graham spent just over four years working solely on the Hazlegrove site. He now oversees the King's Bruton and Hazlegrove sites the two separate grounds teams.
"How the schools are presented is incredibly important," said Graham. "We take pride in the grounds because it is the first thing you see when you arrive, and first impressions are everything. Furthermore, both of the Headmasters are very sport minded people, and it is important that the pupils are out playing as much sport as they can on the very best facilities.

"As a grounds team we are backed by the School and the Bursar in terms of budget for products and machinery."
Graham admits to being in a fortunate position and insists on using only the finest products. This was certainly the case when it came to choosing a grass seed.
"I speak to many people in the industry about products and it became apparent that a lot were using MM seed. Because everyone was raving about the benefits of MM, I thought I'd try it. It did exactly what everybody said it would do and it has been phenomenal ever since."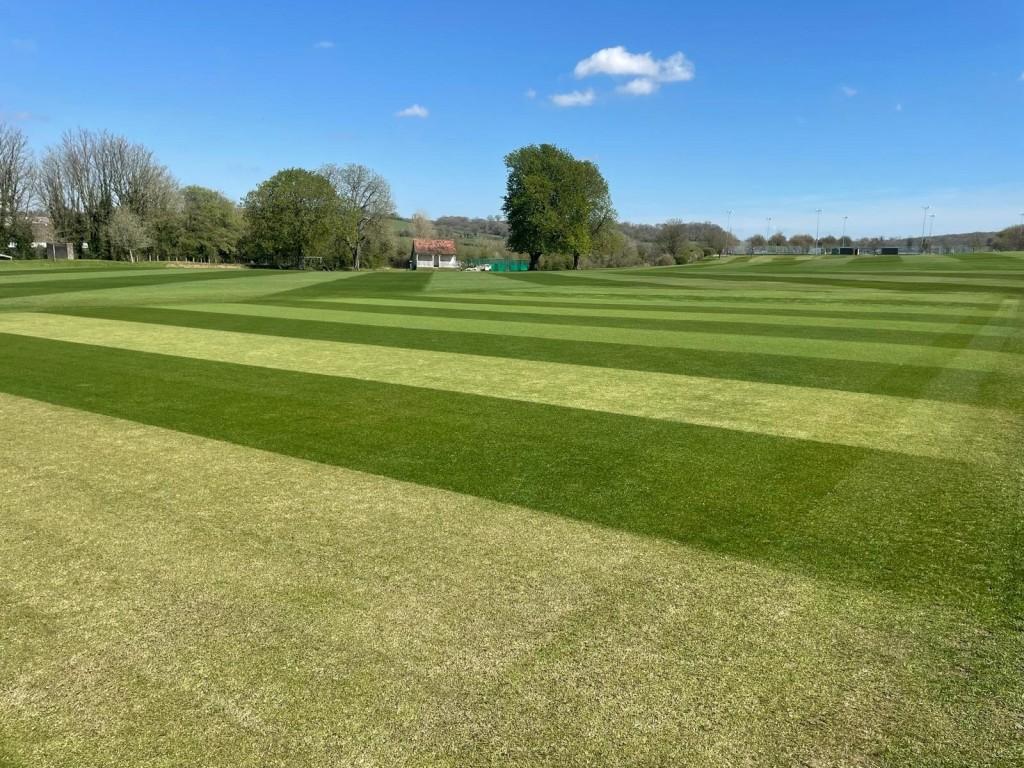 MM is one of the most respected brands in the UK amenity industry, with over 40 years of experience and knowledge. The extensive product portfolio is second to none with performance proven mixtures that are used at many leading venues in the UK and Europe.
All the varieties have an excellent breeding pedigree and have been selected and bred for their ability to deliver a range of quality turf characteristics.
Graham uses MM50 – a hard-wearing ryegrass mix and MM7 – a mix of fine leaved ryegrass, fescue and bent which is suitable for fine turf.
"Across both schools, we use MM50 on all our cricket pitches and all our formal lawns, and then we use MM7 on our golf greens.

"We have such a short turnaround period between terms, and I need to have faith in the products," he continued. "MM seed has excellent germination and is up and growing strong within days. This is particularly beneficial because it allows us to get on with other jobs while having confidence in the seed to be working away.

"It also responds well over the winter, and we have very little disease. The recovery is good, the colour is good, and it has never let me down.
Graham purchases MM seed from David Bevan of Agrovista Amenity and was quick to praise the support he receives.
"David and Matt Gresty (MM and Designer Sales and Brand Manager for DLF UK) are both brilliant in looking after me in terms of what I need. They are both very knowledgeable and are always available to talk to, and I've never had any problems with MM seed. Quite simply, I order what I need, it arrives on time, and it always works."
For further information, please contact MM Sports Seed on 01386 791102 or visit the company's website www.mm-seeds.co.uk.
https://www.fusion-media.eu/wp-content/uploads/2022/06/MM-Sports-Seed-at-Kings-Bruton-School.jpg
768
1024
chrisbassett
https://www.fusion-media.eu/wp-content/uploads/2022/02/FusionMedia_logo.png
chrisbassett
2022-06-15 21:56:02
2022-06-15 21:56:02
MM Seed – Fit for a King at Kings Bruton School