Musselburgh Stay on Track with Sherriff Amenity
Musselburgh Racecourse, winner of the Dual Purpose category in the 2012 Racecourse Groundstaff awards, has signed a 3-year supplier agreement with Sherriff Amenity. The deal sees the supply of a wide range of fertilisers, herbicides and grass seed from the company's range.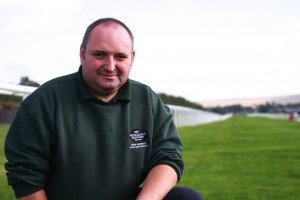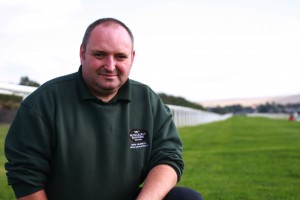 Musselburgh hosts a number of prestigious fixtures which attracts over 7000 race-goers at some events. Its location is only six miles east of Edinburgh city centre with the low rainfall and free draining soils meaning that events can take place when many other tracks can't.
Run as a not-for-profit organisation, everything that the facility earns is invested back into racecourse to ensure that they continue to provide the best facilities for all of their customers. Mark Bemrose has been Head Groundsman at Musselburgh for eight years and along with his team of four full time staff work hard to produce a consistently high standard.
According to Mark, it was a combination of the technical expertise from Sherriff Amenity's Regional Manager Kenny Archibald, the ability to be able to budget for the long-term and the best products on the market that clinched the long-term deal.
"I have been using Sherriff Amenity's products for years – since I was at Nottingham Racecourse, which was my previous job," commented Mark. "When I came here, I was keen to carry on our relationship because we had such good results.
"The benefits we get from Sherriff Amenity are just too good to miss out on. One reason for signing the agreement was that it's great for budgeting. The prices will stay fixed for that period so we know exactly what we will be spending."
Mark uses a wide combination of products from different manufacturers on the course with Sherriff Amenity's own products also among them. He says that he was able to visit the OGT factory in Ireland where SeaVolution is produced to get a better understanding of the product.
"We did have a problem with nematodes and after a consultation with Kenny, he recommended their SeaVolution Plus product, and since we've been using it; it has been working exceptionally well for us in encouraging a strong root development.
"I can rely on Sherriff Amenity to help keep the consistency of quality extremely high. I know that if I have any problem I can talk to someone locally, which is vitally important. I can't fault them and would have no hesitation in recommending them to other racecourses," said Mark.
For further information, please contact Sherriff Amenity on 01638 721 888 or visit www.sherriff-amenity.com
For more news and insightful views, you can follow Sherriff Amenity on Twitter @SherriffAmenity.
https://www.fusion-media.eu/wp-content/uploads/2014/02/IMG_3860.jpg
2592
3888
chrisbassett
https://www.fusion-media.eu/wp-content/uploads/2022/02/FusionMedia_logo.png
chrisbassett
2014-02-21 12:57:02
2014-02-21 12:57:02
Musselburgh Stay on Track with Sherriff Amenity