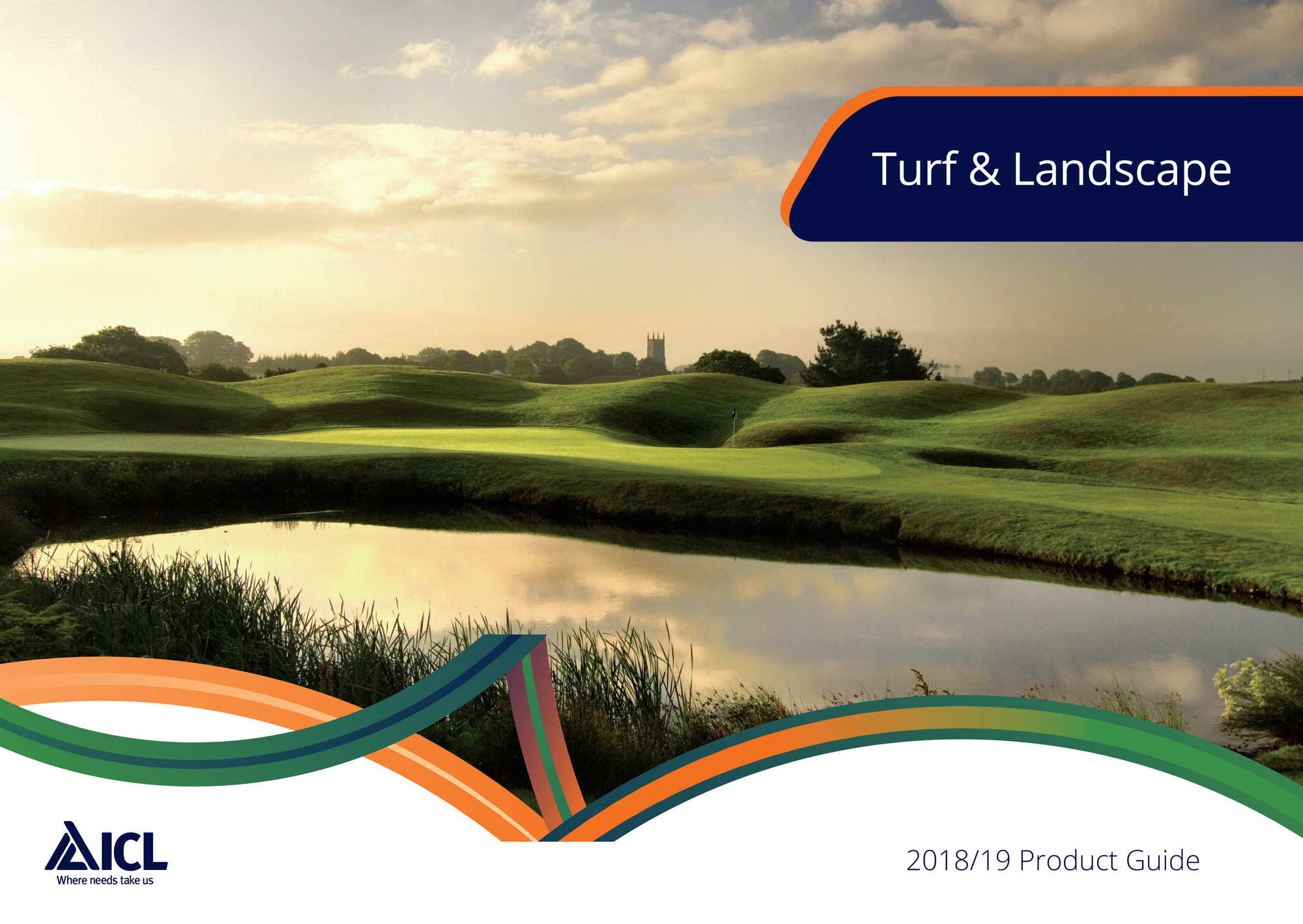 New ICL 2018/19 Product Guide
New ICL 2018/19 Product Guide. ICL's brand new Turf & Landscape Product Guide for 2018/19 is now available.
The updated 2018/19 Product Guide features the complete range of ICL and Syngenta products plus much more, with advice on how to get the best results, including recommended period of use, directions for use and application rates.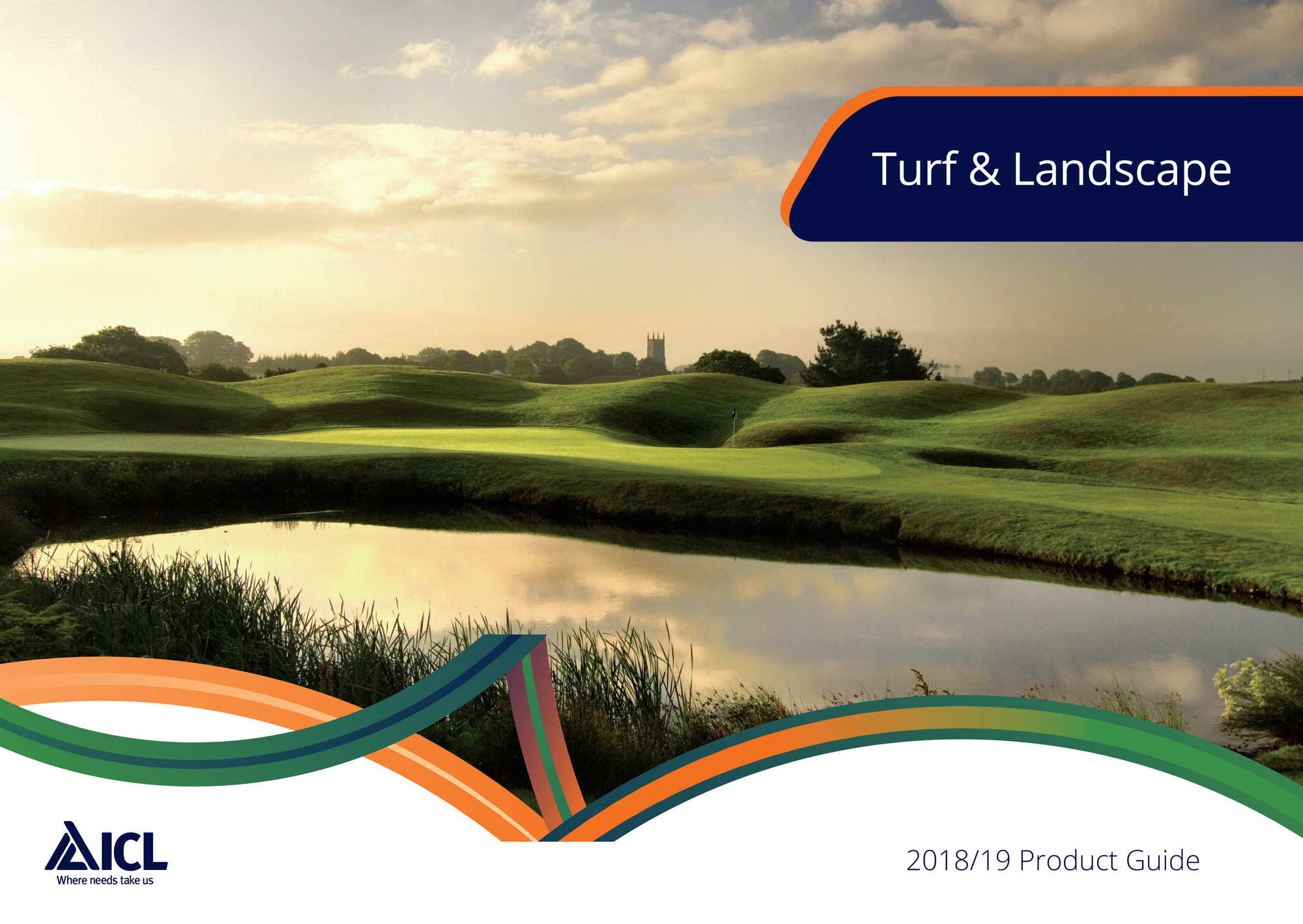 As a leading innovator in the industry, ICL has a vast range of products and solutions trusted by turf managers across the globe and in-depth information on both the liquid, soluble and granular range is readily available throughout the product guide.
It features leading micro-granular fertilizers such as Sierraform GT and Greenmaster Pro-Lite; mini-granular fertilizers for sports and amenity turf such as Sierrablen, Sierrablen Plus, ProTurf and Sportsmaster; liquid fertilizers in the form of Greenmaster and soluble fertilizers including the Sportsmaster WSF range.
Also featured is the Vitalnova range of biostimulant and turf conditioners which includes the widely praised Stressbuster. This specially formulated liquid treatment contains a unique combination of macro and micro nutrients, wetting agents, biostimulants and amino acids to help condition turf against stress and aid recovery. Greenkeepers and groundsmen alike have relied on Stressbuster to combat heavy usage and in particular have commended its ability to provide excellent sward colour, keep disease at bay and boost the overall health of the turf.
Over the years countless turf managers have reaped the rewards from Syngenta's leading range of fungicides and the brochure features the complete portfolio including the newly launched Instrata Elite and Banner Maxx II. Instrata Elite, approved for Microdochium control in the UK, gives a powerful combination of curative and contact plus systemic properties, for reliable turf protection outside and in the plant. Banner Maxx II is a new formulation, created to deliver even faster uptake into the plant and tackle disease infection inside the leaf – before it can damage turf plant health.
The product guide is far more than just a product brochure. Created by using feedback gathered from a wide range of end users it also provides a wealth of technical information. Spreader setting guidelines will help readers with the accurate application of fertilizer; a tank-mix table provides guidance notes for compatibility of liquid formulations and a ready reckoner will assist with nutrient application for granular fertilizers.
To request the product guide or for further information, please contact ICL on 01473 237100, email prof.sales@icl-group.com  or visit www.icl-sf.co.uk
https://www.fusion-media.eu/wp-content/uploads/2018/01/ICL_Product-Guide_2018_cover.jpg
1419
2000
chrisbassett
https://www.fusion-media.eu/wp-content/uploads/2022/02/FusionMedia_logo.png
chrisbassett
2018-01-30 13:37:10
2018-01-30 13:37:10
New ICL 2018/19 Product Guide