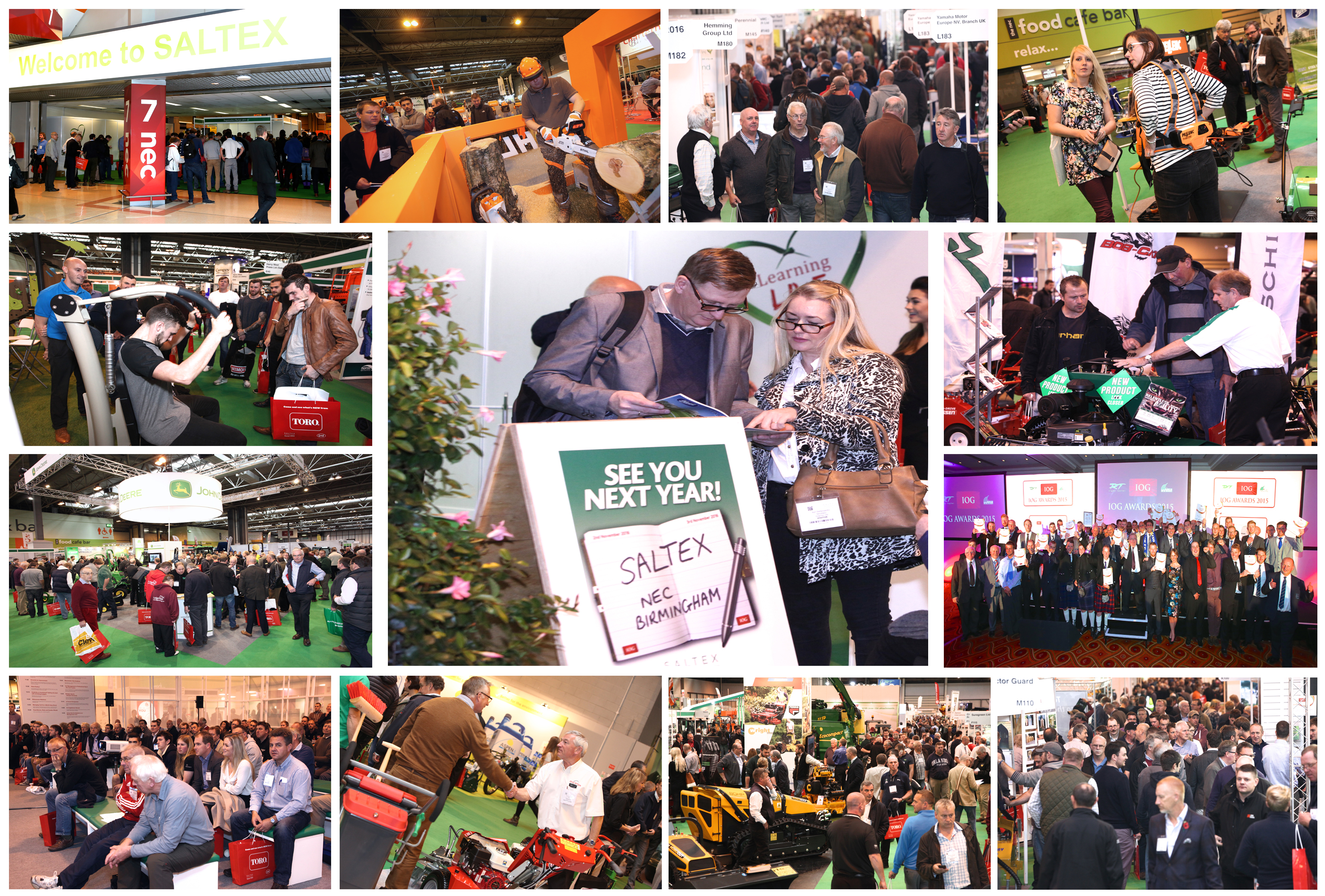 New SALTEX is Resounding Success
SALTEX goes off with a bang on Fireworks night
SALTEX (Sports Amenities Landscaping Exhibition) celebrated its 70th anniversary in style as the UK's largest turf care event proved to be an unprecedented success at its new NEC Birmingham home – with over 270 exhibitors and more than 8,000 attendees showing their support.
As anticipated, the move to the NEC, at a later and more convenient date for many in the industry, not only attracted visitors from across the UK but also a high number of overseas visitors from Europe, Asia, America and Africa – due to the venue's nearby national and international transport links.
The new show format and venue also encouraged serious business leads and significant sales, with exhibitors reporting that a substantial number of visitors were high-quality buyers with serious intent.
"I found the show to be very, very good and the indoor venue of the NEC was much better than Windsor. The show was well attended and busy with the right people all showing a lot of interest. We've made a number of sales on the stand and have a huge amount of demonstrations lined up off the back of SALTEX," said Mike King, sales and marketing manager for Vitax Amenity UK.
Stuart Archer, managing director at Post Pullers UK agrees: "I was really pleased with the new SALTEX venue, it worked well for us, resulting in a very busy stand on both days. We did a tremendous amount of business on the stand and have some positive leads to follow up on."
David W Jenkins, managing director at DJ Turfcare Equipment gave similar feedback: "Windsor had always been successful for us but I have to say that we had double the amount of serious enquires as we would have expected in previous years."
Groundsman Industries also found the show to be extremely worthwhile after picking up an order for 10 four-wheel drive sod cutters on the first day and managing director Billy Warke was impressed with the geographical range of people that visited the stand.
"Overall, we are very pleased with SALTEX at the NEC and I was happy to greet visitors from Iceland, Italy, Belgium and the Czech Republic on our stand," he said.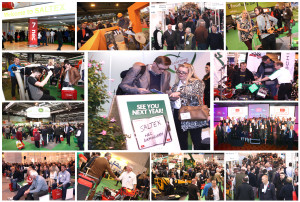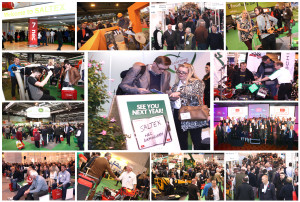 Branson Tractors chose SALTEX 2015 for the official launch of their range of compact tractors, and managing director Nathan Walker believes that the exhibition proved to be the ideal platform to reach the UK market.
"I was really buoyed by the exhibition because we had a lot of positive enquiries, both from dealers and from end users as well. We even signed up our first official dealer on our stand," he said.
Abigail Fordham, marketing assistant at Duralock Performance Fencing, commented that SALTEX "was definitely our most successful exhibition of the year" while Derek Smith, sales and marketing manager at DLF & Johnsons Sports Seeds, said: "There was a real buzz about the event! I lost track of how many new faces we saw. As well as picking up several new accounts there were some really informative educational presentations on the show floor."
It wasn't just the thousands of products and services on show that appealed to the masses – SALTEX visitors also benefitted from attending the LEARNING LIVE programme over the two days.
Mike Cartwright, a greenkeeper at the Highcliffe Castle Golf Club in Bournemouth, made the three-hour journey to Birmingham and believes that the LEARNING LIVE programme was a great addition to the show.
"I was interested in the extensive range of seminars on offer and also attended the show to see what was happening in the grounds care market. We only work with four or five suppliers so it's nice to see what else is out there. Our trip turned out to be half a buying day and half an educational day. I didn't know what to expect, but next year I'll be going to both days so that I can attend more seminars."
"The time of the year is so much better for us greenkeepers – you can actually afford to take the day off whereas it was quite difficult to do that in September [the previous SALTEX date]. I thought SALTEX this year was slicker and more professional in the way that it was set-up. At Windsor you'd find that you were always rambling around a bit because it was such a large area. This year's event was nice and compact and you can visit a lot more stands than you'd normally do," he said.
SALTEX proved the ideal platform for the Institute of Groundsmanship [IOG] to reinforce its encouragement of bringing young people into the industry. The Rigby Taylor and Top Green sponsored Young Groundsmen's Conference offered a fantastic opportunity for those looking to develop a rewarding career in groundsmanship.
Luke Devlin, 26 from Weybridge Surrey, made the journey to SALTEX 2015 with the sole intention on attending the conference – and he wasn't disappointed.
"I've been in the industry for two years now and I came to SALTEX to meet the IOG Young Board of Directors and find out a bit more about what they do. I definitely took a few things away from the conference. I'm ambitious and would like to think that in a few years' time I could be running my own site. So the motivational talk and the discussion on morale was particularly helpful."
Advice was in abundance at the new look SALTEX and hundreds of visitors also benefitted from Ask the Expert. Situated at the IOG Hub on the show floor, the IOG's regional pitch advisors were on hand throughout the event to offer free pitch care advice.
Just as SALTEX 2015 was a resounding success, so too was the annual IOG Industry Awards which was held on the evening of the first day at the exhibition. The awards saw a record attendance with over 640 of the UK's and Europe's leading grounds care experts from both the professional and volunteer sector. It was the first time the awards had been part of the exhibition and Karl Standley, assistant head groundsman at Wembley Stadium, thought it was a job well done.
"I would like to say just how fantastic SALTEX and the IOG Awards were this year – I think the IOG thoroughly pulled it off. It was a fantastic show over two days and also an incredible awards. It just shows how proud the groundsmen of the United Kingdom really are."
SALTEX 2016 will be held at the NEC, Birmingham on 2 and 3 November 2016. For more information visit www.iogsaltex.com
Follow SALTEX on Twitter @IOG_SALTEX and Facebook – www.facebook.com/IOGSALTEX
https://www.fusion-media.eu/wp-content/uploads/2015/11/SALTEX-Collage-2.jpg
2005
2965
chrisbassett
https://www.fusion-media.eu/wp-content/uploads/2022/02/FusionMedia_logo.png
chrisbassett
2015-11-18 11:26:26
2015-11-18 11:26:26
New SALTEX is Resounding Success