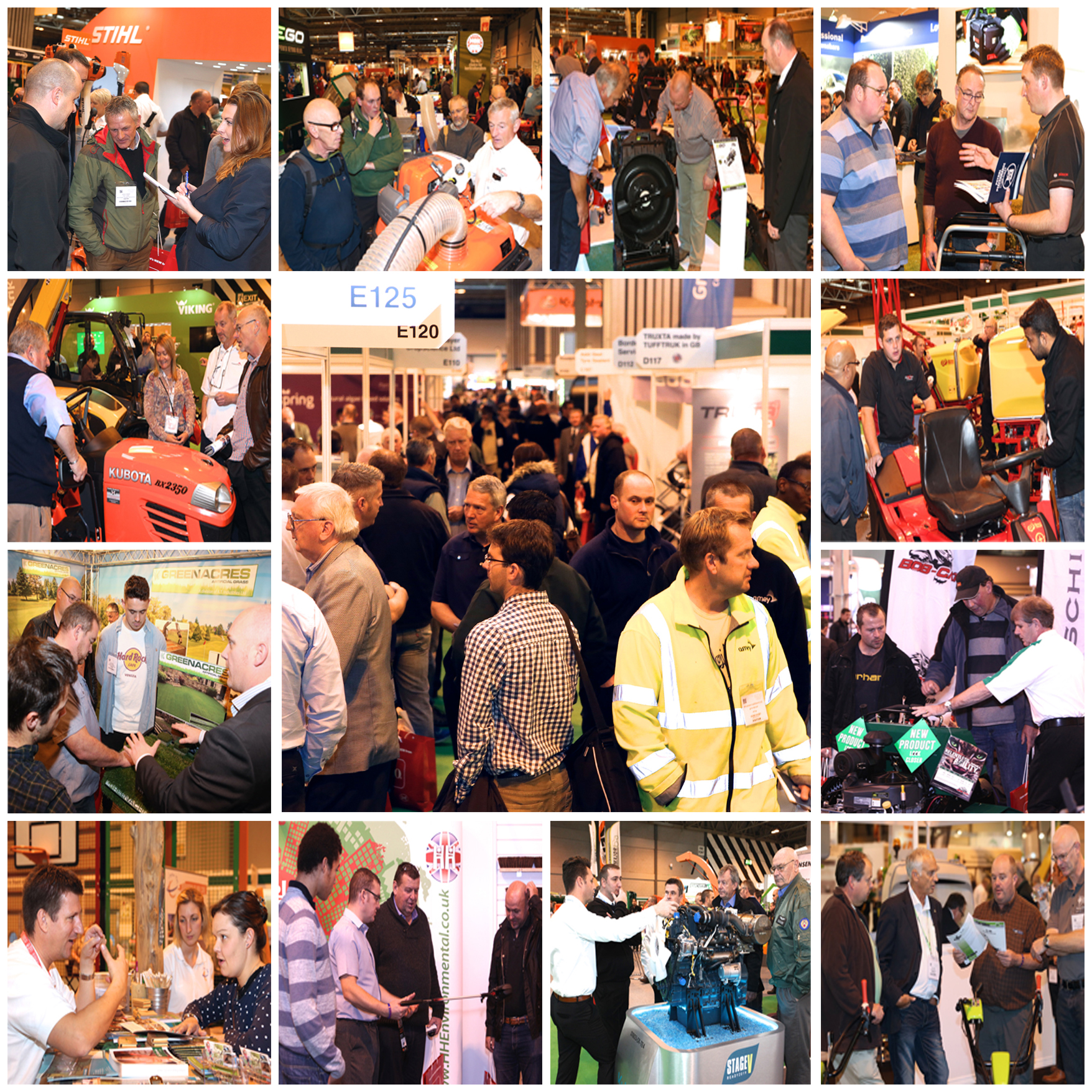 Over 95% of SALTEX exhibitors generate new sales leads at the show
SALTEX is the place to do business
After a recent audit confirmed SALTEX 2015 as the UK's largest turf care event, an encouraging post-show exhibitor survey has further confirmed the undoubted success of the event.
95.24% of exhibitors answered yes when asked whether they generated new sales leads, while 98.33% believed SALTEX was perfect for promoting and maintaining their company profile. You can see from the chart below, how successful the exhibitors felt they were in achieving their other objectives.
SALTEX proved to be a fantastic platform for future deals but it didn't stop over 50% of exhibitors taking orders then and there at the show.
86.20% of exhibitors were extremely happy with the quantity of visitors – which turned out to be an impressive total of 8,714 and 83.05% of exhibitors rated the quality of these visitors either very good or excellent.
SALTEX 2015 exhibitors also felt prepared for the show with 78.95% claiming that they received excellent pre-show customer service. With over 260 companies exhibiting, 84.75% of them were impressed with the overall amount of fellow exhibitors.
Previous SALTEX exhibitions had always been a three-day event, but the move to the NEC signalled a new compact two-day format. The exhibitor survey revealed that show organisers made the correct decision with an overwhelming 98.15% of exhibitors preferring the new two-day format.
Aside from offering a great understanding of the show itself, the survey also revealed a fascinating insight into SALTEX's excellent range of exhibitors.
When exhibitors were asked to rate the importance of customer categories, the responses were as follows:
Category
Very important
Important
Quite important
Local authorities, councils, parish, town

planning

64.29%
26.79%
7.14%
Professional sports
44.23%
34.62%
9.62%
Theme Parks, Stately Homes, Holiday Parks
28.30%
35.85%
22.64%
Contractors – landscape, construction,

grounds

79.25%
11.32%
5.66%
Schools, colleges, universities
56.60%
32.08%
5.66%
Consultants, architects, designers
19.23%
36.54%
21.15%
Dealers, distributors, retailers
39.22%
35.29%
17.65%
When it came to understanding the geographical reach and proportions of the exhibitors businesses, the survey revealed a good mix of local, national and global operations.
It is no surprise that a large number of SALTEX 2015 exhibitors have already re-booked for the 2016 event and early signs indicate that this year's show will yet again be the must-attend event of the year.
SALTEX 2016 will be held at the NEC, Birmingham on 2-3 November.
For more information visit www.iogsaltex.com
Follow SALTEX on Twitter @IOG_SALTEX and Facebook – www.facebook.com/IOGSALTEX
https://www.fusion-media.eu/wp-content/uploads/2016/02/saltex-2016-collage-copy.jpg
1756
1756
chrisbassett
https://www.fusion-media.eu/wp-content/uploads/2022/02/FusionMedia_logo.png
chrisbassett
2016-02-04 16:31:08
2016-02-04 16:31:08
Over 95% of SALTEX exhibitors generate new sales leads at the show