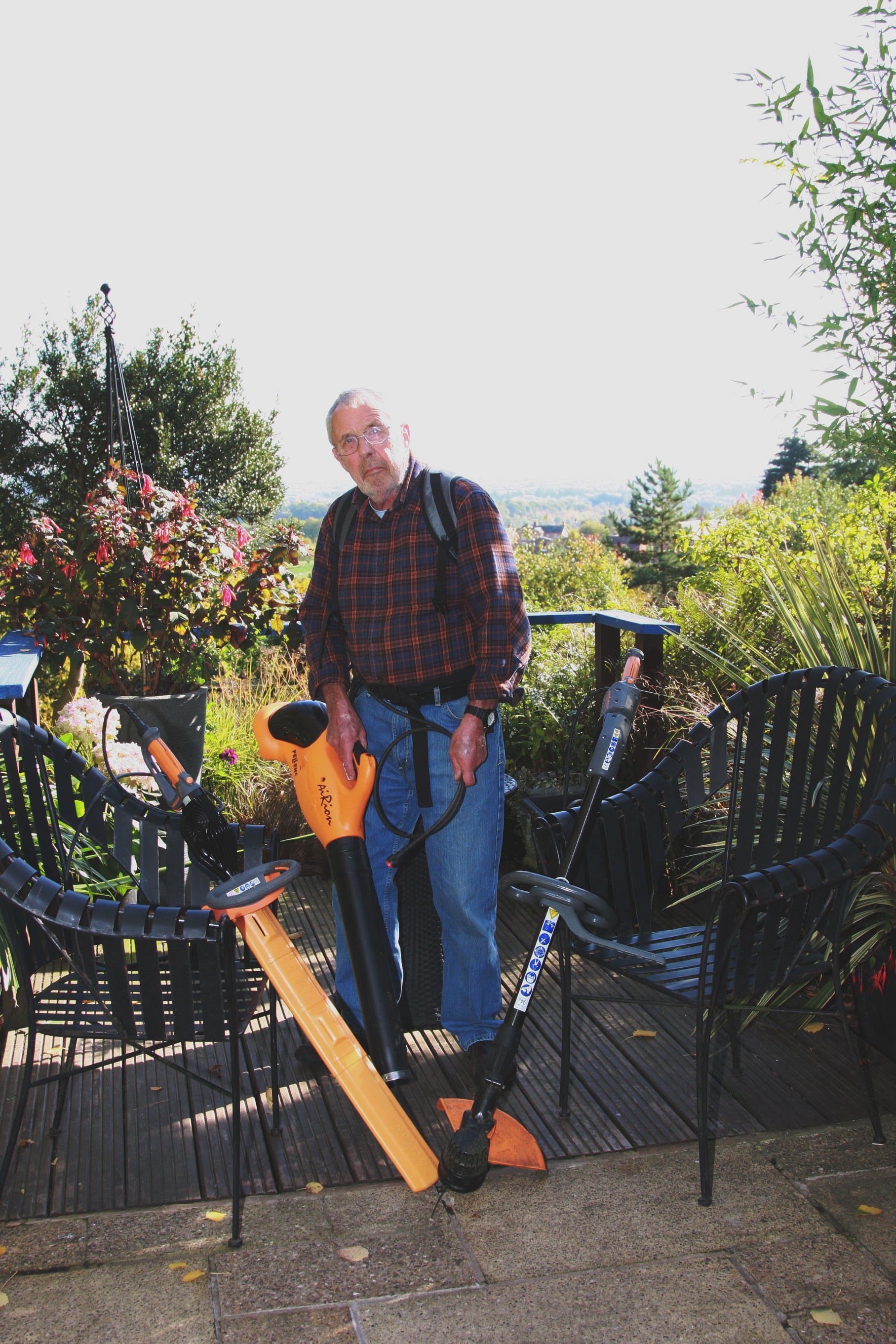 Pellenc products help award winning garden
Mike Dunnett has praised a range of Pellenc battery powered equipment for helping him keep his award winning garden in pristine condition.
With 42 species of wildflowers and a delightful feature around every corner, Mike's garden truly is a wonder to behold. This magical hillside garden, a previous winner of the best garden in Worcestershire award, raises approximately £1500 a year for the National Garden Scheme with visitors all over the UK wanting to catch a glimpse of Mike's handy work.
Mike, a previous nurseryman, spends around three hours a day tending to his masterpiece and it is for this reason that he very carefully selects which equipment he uses. Such dedication to his garden can however start to take its toll, and Mike believed that the time had come to explore battery powered equipment as an alternative to his fuel operated products.
"I had a petrol operated hedge trimmer, leaf blower and grass strimmer and the fumes just kept blowing in my face. Over the years they just seemed to be getting heavier and heavier and with this amount of work to be done, I felt that I needed some suitable tools that would actually help me out.
"I started to look at other products and came across a Pellenc brochure in a local garden machinery shop. When I got home I sent an email and was contacted by Les Malin (operations director for Etesia UK) who was absolutely brilliant and extremely helpful. He then arranged for a representative to come and provide a demonstration on all the products I was interested in. It was so good that we did a deal there and then."
In the last five years, Pellenc has gained market recognition by offering a unique range of 'zero emission' battery-powered handheld tools, thanks to the development of Lithium-ion ultra-high performance batteries. This technology, which is exclusive to Pellenc, guarantees non-polluting, odourless operation with quick start-up and long lasting battery life. Renowned for providing a petrol performance without the petrol, Mike hasn't looked back since purchasing the Pellenc Airion blower, the Helion hedge cutter and the Excelion 1200 grass strimmer.
"They are lighter, don't produce any fumes and they are so quiet. They simply do the job that they are supposed to do – they are fit for purpose and you can do things that you frankly couldn't do with a heavy petrol operated machine.
"I actually looked at other battery powered products from other companies but they were still a bit too heavy because the battery was in the piece of kit. However, with the Pellenc equipment you have the battery on your back."
To power his Pellenc products Mike uses the Pellenc 400 battery which weighs just 3.4kg. The battery powered back pack not only provides its operator with ultimate comfort but it allows the user to work for a full day on a single charge. Then there are the fuel savings to consider – you can work for as little as 10p per day by using Pellenc products and it is certainly something that Mike has noticed.
"I would have spent half the money on petrol operated equipment but these Pellenc products will save me money in the long run on fuel and I can't imagine that they wear out quickly – they are really well-built pieces of equipment.
"At the end of the day if you've got a garden of this size, and this is a very complex garden with a lot of detailed work in all manner of areas, then you've got to look out for things that make life easier. The products have been a god-send and for me it was money well spent."
For further information, please contact Etesia UK on 01295 680120 or visit www.etesia.co.uk.
Pellenc is sold exclusively in the UK by Etesia UK.
For more news, reviews and insightful views, you can follow Etesia UK on Twitter @EtesiaUK and like the company's Facebook page – www.facebook.com/EtesiaUK. You can also view the latest Etesia videos by visiting www.youtube.com/EtesiaUK.
https://www.fusion-media.eu/wp-content/uploads/2016/03/IMG_0943.jpg
2722
1815
chrisbassett
https://www.fusion-media.eu/wp-content/uploads/2022/02/FusionMedia_logo.png
chrisbassett
2016-03-29 09:07:08
2016-03-29 09:07:08
Pellenc products help award winning garden