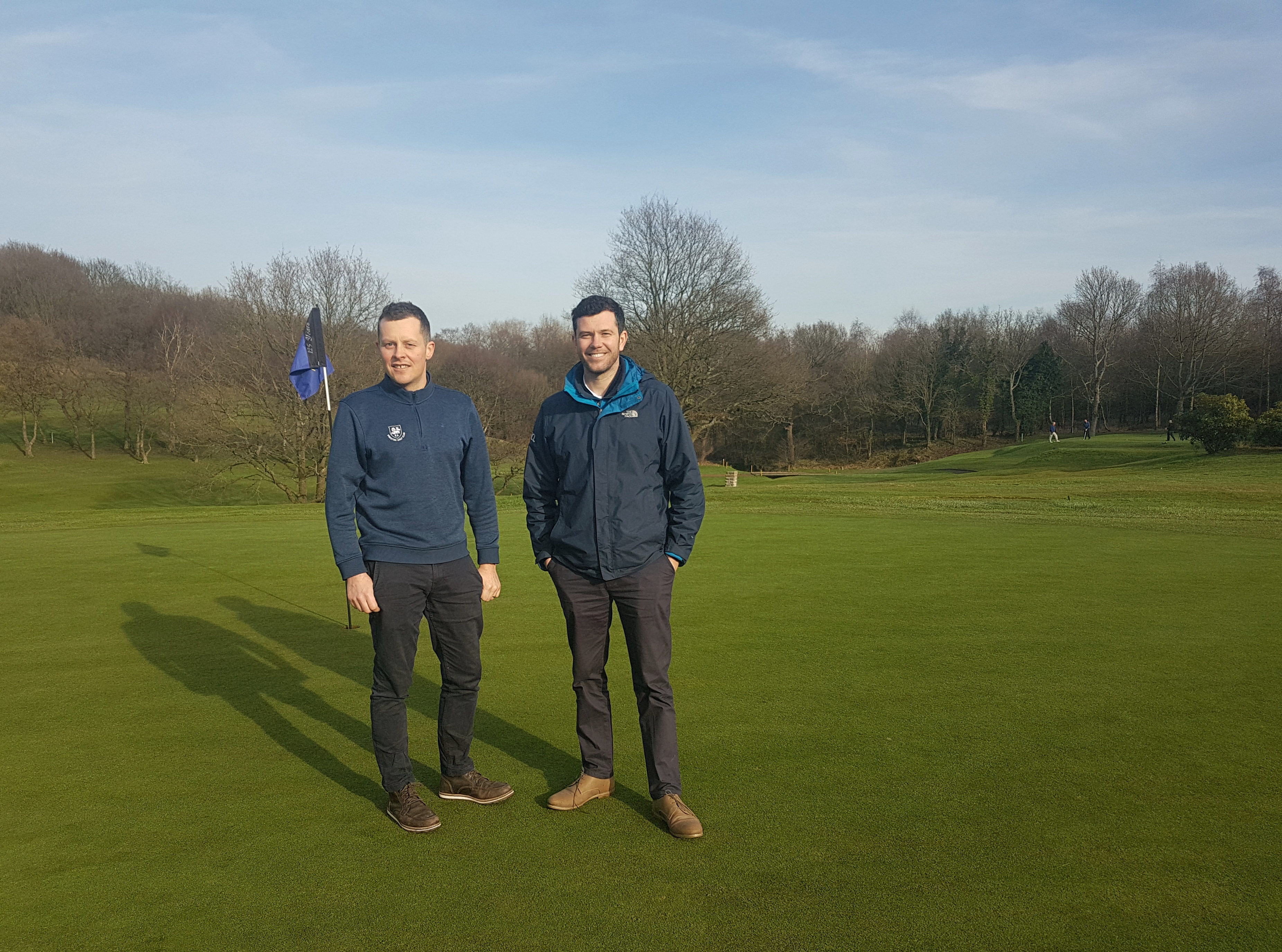 Preventative approach works for Preston GC
An ICL/Syngenta breakfast club meeting for Greenkeepers led Andrew Merry, Course Manager at Preston Golf Club, to change his mind-set when it comes to disease management.
Andrew may well be unique in the fact that not only is he the Course Manager at Preston Golf Club but he is also the General Manager. It all started back in 2006 when he was appointed as the Deputy Course Manager but soon was promoted when the position of course manager became vacant.
He admits that it was somewhat a baptism of fire but twelve years later Andrew has excelled in this dual role, and one look at the stunning course is certainly testament to this.
The superb 18 hole, 6,278 yard, par 71 course dates back to 1892 with the design influenced by such luminaries as James Braid, Harry Varden, Alistair Mackenzie and Sandy Herd. Preston also has a wonderful variety of holes and USGA constructed greens that offer a challenge to players of all abilities.
Andrew has to work hard at keeping the course in a consistently excellent condition and none more so than two years ago when the greens were unfortunately struck with disease.
"I went on my Christmas break, left on the Thursday and came back on a Monday to find disease on the greens and I was worried I wouldn't get those back. But since then and since attending the breakfast clubs, my view on course management has changed. The ICL/Syngenta "Turf Science Lite" breakfast club has re-educated me and made me want to start looking at things more preventatively and so far that has worked for the second year running," he said.
The breakfast clubs were arranged by ICL's North West Technical Area Sales Manager Phil Collinson, who provided a little more background.
"The idea was to get Greenkeepers together, keep them up to date on legislation, and inform them about products or trial work and to provide a networking opportunity.
"The breakfast club which Andrew first attended was based around various hard-hitting fungicides leaving the market and educating them that successful turf management is going to have to be different in the future. It is not about waiting for disease and hitting it and reducing the damage it is doing – it is about understanding when the site is most at risk from a damaging disease outbreak and preventing that damage from occurring in the first place by being proactive with the management strategy."
Andrew did exactly that and incorporated an early application of Medallion TL at a rate of 3L/ha prior to his annual renovation work.
"Our annual renovation period starts in the third week of September and so a preventative fungicide a week before is where we start with our preventative management. Following that first application, a preventative fungicide goes down around every four weeks as well as incorporating good cultural methods such as dew removal to lower the risk of an outbreak. It is difficult to get into the mind-set of applying a fungicide when your greens are clean but it is absolutely worth it."
To compliment Andrew's preventative strategy and to assist in reducing disease pressure, he also embarked on a full H2Pro TriSmart programme. This unique wetting agent consists of a triple-active formulation which provides great control when it comes to moisture management.
"We apply TriSmart on the greens at 10 L/ha every 4 weeks from April through to September. 2018 was the year to find out which wetting agents really work and I can safely say that TriSmart has excelled.
"Since using the product I haven't had any compromised greens even during the hottest and driest periods. It also worth bearing in mind that I have an irrigation system which perhaps isn't the best and the greens dry out very quickly because they are sand based.
"However, I've managed my moisture levels incredibly well and TriSmart has done exactly what it says on the tin!"
Andrew claims that the research and trial work conducted by ICL and Syngenta was a big factor in him deciding to use the products.
"In my opinion ICL has that research and development which is proven and it is something that will always stand up in my opinion. The support I receive from Phil is also invaluable."
Please contact ICL on 01473 237100 or visit www.icl-sf.co.uk or www.icl-sf.ie if you are in Ireland.
https://www.fusion-media.eu/wp-content/uploads/2019/03/Preventative-approach-works-for-Preston-GC-2.jpg
2750
3703
chrisbassett
https://www.fusion-media.eu/wp-content/uploads/2022/02/FusionMedia_logo.png
chrisbassett
2019-03-18 15:38:05
2019-03-18 15:38:05
Preventative approach works for Preston GC