Road Blocks, Riots And Voodoo Rituals
The bizarre and informative comes to LEARNING LIVE at SALTEX 2015
LEARNING LIVE, SALTEX 2015's all-encompassing and free to attend education programme, will offer an extensive information-sharing experience, an incredible line-up of guest speakers and some rather extraordinary topics – in particular experiences from abroad.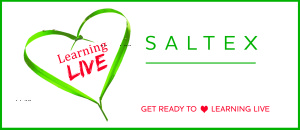 Designed to cater for everyone, LEARNING LIVE will play a major role at SALTEX – which will be held at the NEC, Birmingham on the 4 and 5 November 2015. The carefully constructed programme has now been completed with the Institute of Groundsmanship (IOG) starting to release further details over the next few weeks.
The first guest speaker to be announced is Ian Craig, regional agronomist for the Sports Turf Research Institute (STRI), who experienced a bizarre set of circumstances while working at the Africa Cup of Nations 2015. In his seminar, titled 'Road Blocks, Riots and Voodoo Rituals', Ian will be relaying his experiences of the biggest challenge he has ever had to overcome in his career.
With the tournament switching from Morocco to Equatorial Guinea at the last minute due to fears over the Ebola outbreak, Ian and the team faced an uphill battle to prepare the pitches in time. Limited resources and minimal technology made the task near-on impossible and that was without the likes of riots, roadblocks and rituals.
Upon inspecting the pitch before the opening game of the tournament, Ian noticed some damage in the centre circle. On investigation, Ian and his team dug up a package that contained a chicken which, it turns out had been ceremonially buried by the host team Equatorial Guinea. This ritual sacrifice became a regular occurrence with Ian finding the package buried in the same place before every home game.
Commenting on his seminar Ian said: "We have experience of travelling all over the world dealing with different cultures and scenarios but this one was slightly outside of the box!
"For me, the main thing that a groundsman could take from this seminar is that it is possible to achieve relatively high standards without having all the necessary resources that go with a Premier League football ground. If you look at all the facts and what we had to deal with, you wouldn't have given us much of a chance. However, we were able to deliver."
Also with experience of working outside of the UK is the second confirmed guest speaker – Phil Sharples. Currently the director of pitches for Gabala FC in Azerbaijan, Phil has been flying the flag for British groundsmanship over recent years by working in Turkey, Uzbekistan and Spain.
Phil has managed pitches for two FIFA World Cup tournaments and, quite impressively, has been the first ever English head groundsman at all the clubs he has worked for, including Galatasaray FC, KasimpasaSpor FC and TrabzonSpor FC.
In his seminar titled 'An Englishman Abroad' Phil will focus on some of the challenges he has faced while working overseas and explain how these were overcome.
"I quickly found out that it is impossible to assume you can manage surfaces the same as we do in the UK. The climate is completely different, the soils are different, staff think differently and availability of resources is limited. I found that the faster you realise that you are the foreigner, and it's not going to be the same as working in the UK, the easier adjustment becomes.
"My seminar will be an amusing look at how I have been spending my time and include some of the methods I have used to overcome problems. I think that if you are thinking about working in a country with a very different culture, then you should attend.
"I love speaking about turf management, so I am certainly looking forward to speaking at SALTEX. I see it as an honour. The exhibition is a must, as where I work I am isolated. I too, must continue to learn and LEARNING LIVE appears to be the ideal place."
Visitor registration to SALTEX 2015 is free. To confirm your attendance visit www.iogsaltex.com
Follow SALTEX on Twitter @IOG_SALTEX and Facebook – www.facebook.com/IOGSALTEX
https://www.fusion-media.eu/wp-content/uploads/2015/05/SALTEX-Education-Chosen.jpg
1134
2598
chrisbassett
https://www.fusion-media.eu/wp-content/uploads/2022/02/FusionMedia_logo.png
chrisbassett
2015-07-03 10:42:42
2015-07-03 10:42:42
Road Blocks, Riots And Voodoo Rituals