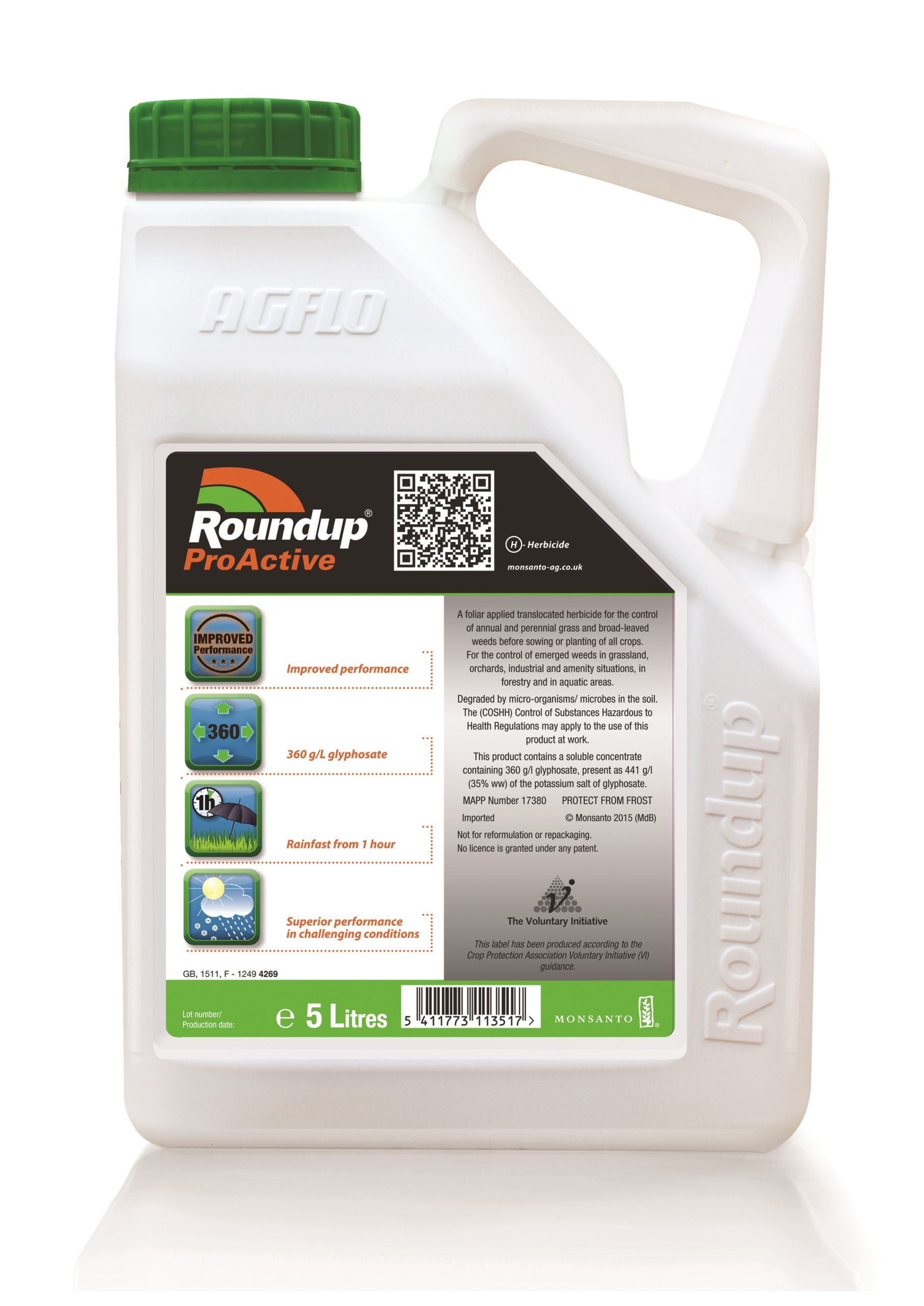 Safe and effective weed control
Roundup ProActive: confidence for both contractor and customer
Adam Pilgrim from ANP Services Spalding Ltd, has long relied on Roundup ProActive from ProGreen claiming that it offers several benefits to both the contractor and the customer.
Roundup ProActive is a highly active glyphosate formulation which provides total broad spectrum weed control. Its advanced technology has secured the herbicide as a market leader and is the choice of many professionals across the UK.
Adam, from ANP Services Spalding Ltd, a company working in garden and grounds maintenance, have been using Roundup ProActive for the last seven years in a wide range of areas.
"We have been using Roundup since 2013 across domestic and industrial sectors, everywhere from spot control of problem weeds to broad scale weed control across commercial and industrial sites," he said.
"We have also used it for cut stump treatment to prevent regrowth of problem small trees and ivy stumps."
Roundup ProActive uses improved adjuvants to enhance performance and plant up-take. It has also been designed for safe use and has a non-hazardous label.
Further benefits of Roundup ProActive include:
Rainfast within 1 hour

The widest label fields of use

Widest range of tested tank-mixing partners

Drift reduction properties

Excellent in challenging conditions
"With regards as to why we choose Roundup ProActive, there are a variety of reasons," continued Adam. "The quick rain fastness of the product makes it an ideal choice for using in tight weather windows. Its recognised position as a market leading, premium product means that it gives commercial clients the confidence that it will be safe and effective.
"Furthermore, the surfactants and water conditioners already added lessen the need to carry additional chemical containers on the vehicle, reducing cost of purchase and eliminating having lots of measuring jugs to wash out. This is especially useful when only a few litres of made up solution may be required for a small-scale site.
"Its variable application rates and speedy effectiveness, even at lower dosage rates means that it is both cost effective for the contractor and environmentally responsible for the client.
"We have used adjuvants previously to improve the herbicide uptake such as Speedway Total and Mixture B, especially on difficult to control weeds such as rosebay willow herb and ivy. These can provide a noticeable difference in the 'stickability' of the product to more difficult to penetrate leaves."
Roundup ProActive is distributed in the UK by ICL.
Please contact ICL on 01473 237100 or visit www.icl-sf.co.uk or www.icl-sf.ie if you are in Ireland.
https://www.fusion-media.eu/wp-content/uploads/2020/12/ROUND-UP_proactive_print-scaled.jpg
2560
1811
chrisbassett
https://www.fusion-media.eu/wp-content/uploads/2022/02/FusionMedia_logo.png
chrisbassett
2020-12-04 10:49:39
2020-12-04 10:50:21
Safe and effective weed control