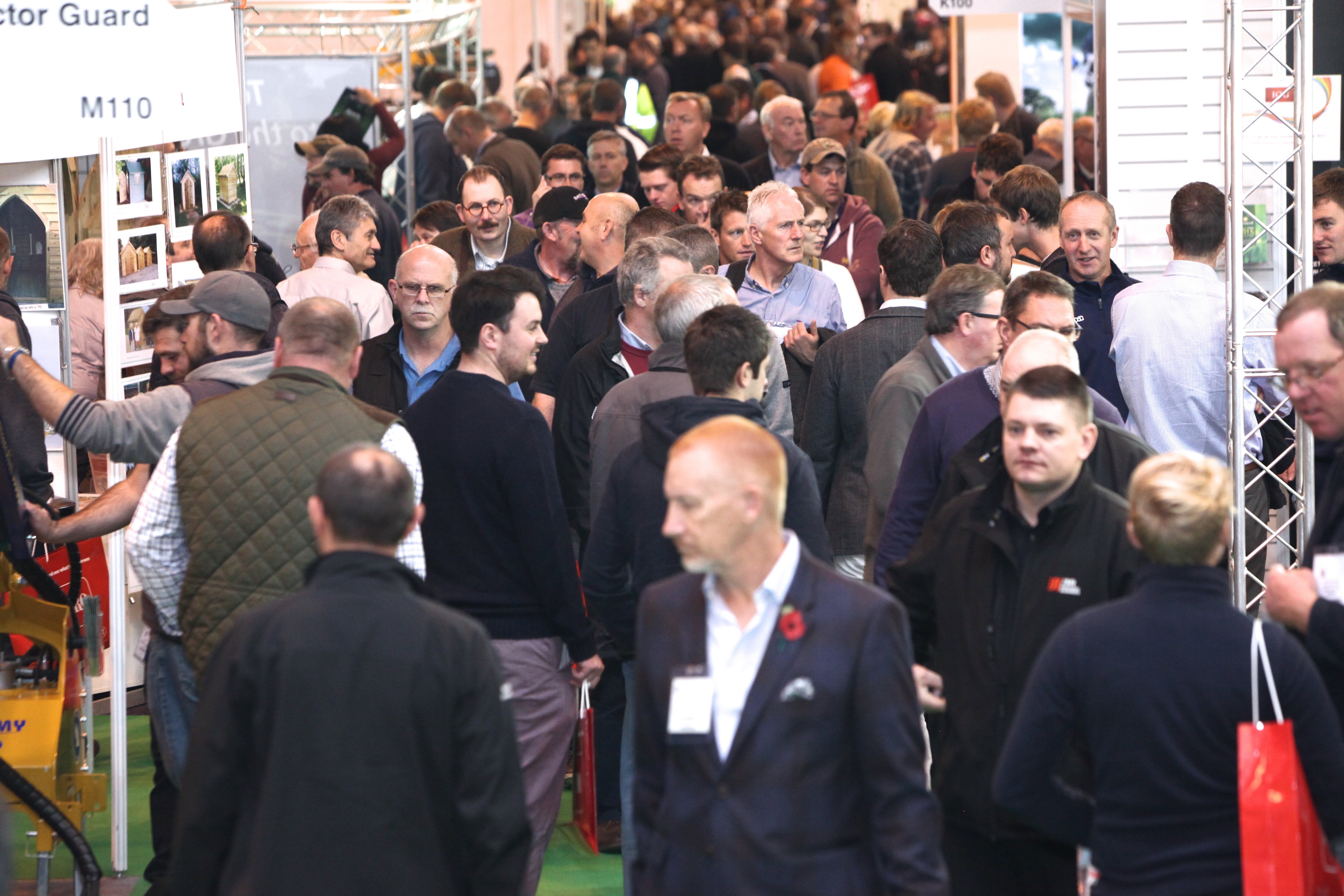 SALTEX 2015 – the UK's largest turf management event
It's official. SALTEX 2015 is the UK's largest turf management event
The Institute of Groundsmanship (IOG) has revealed the independently audited attendance figures for SALTEX 2015. Significantly exceeding expectations, the figures confirmed that SALTEX is the largest turf management exhibition in the UK.
The independent audit, conducted by BPA Worldwide, confirmed that a total of 8,714 unique individuals made 10,112 visits to SALTEX 2015.
Most likely due to the NEC's nearby international transport links, the audit also revealed that a high number of overseas visitors attended the event.
The exhibition saw attendees from 45 countries outside of the UK, which included a wide range of visitors from Europe with large numbers coming from the Czech Republic, the Netherlands, France, Italy, Germany and Denmark. Attendees from the United Arab Emirates made up the majority of visitor numbers from the Middle East while individuals from Israel, Saudi Arabia, Bahrain and Iran also made the journey over to Birmingham. African visitors from Kenya, Nigeria and South Africa were in attendance and visitors from Chile were the majority representing South America. From Asia, visitors from India, China and Hong Kong, while a number of visitors from the USA also made an appearance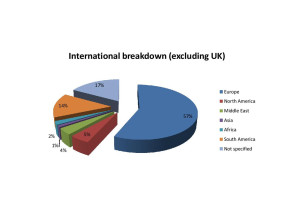 From a national perspective, SALTEX visitors came from every corner of the UK – confirming it as the UK turf management exhibition with the largest geographical reach.
SALTEX visitors proved to be a very powerful group of buyers, with visitors coming from a number of various sectors from both private and public organisations.
The widespread array of international and national visitors, combined with the new November date, certainly appeared to mark an increase in quality leads – and exhibitors were quick to acknowledge this.
"Tildenet had a really successful SALTEX this year and I was really struck by the dramatic increase in footfall at the new venue. We got some great leads and I'm already planning for next year's show," said Richard Jones, commercial manager for Tildenet.
Emyr Jenkins from Jenkins Garden Machinery also saw a significant increase in solid enquiries: "The show was very good for us and surpassed our expectations where we generated over twice the leads we were expecting," she said.
Holly Jones, marketing manager for Lely Turfcare – the UK's official distributor for Toro, gave similar feedback. "Overall we found the new SALTEX show really busy which generated more enquiries than previous SALTEX shows."
Abbey Barnard, sports marketing co-ordinator at Harrod UK, was also impressed with the quality of the visitors. "The central location clearly made the event more accessible as we were able to network with customers who had not previously attended, during the two day show.
"The calibre of visitors across both days was extremely high with decision makers from each sector of the industry attending," she said.
With many new products and services being launched at SALTEX, as well as 1,655 minutes of free education seminars through LEARNING LIVE, there was plenty on offer for visitors.
"It was absolutely excellent. We were always put off travelling to Windsor for previous SALTEX exhibitions but now at the NEC it's a lot more central. We got a train which was great because we can go straight from our doorstep to SALTEX. The exhibition is fantastic for the industry – it was good to get there and have a look at what was available. We gained some great ideas and we purchased a few new products.
"The atmosphere was excellent and it was a great chance to network – we'll definitely be returning next year," said Phil Kime – head groundsman at Lincoln City FC.
SALTEX 2016 will be held at the NEC, Birmingham on 2 and 3 November 2016. For more information visit www.iogsaltex.com
Follow SALTEX on Twitter @IOG_SALTEX and Facebook – www.facebook.com/IOGSALTEX
https://www.fusion-media.eu/wp-content/uploads/2015/12/SALTEX-is-the-UKs-largest-turf-management-exhibition.jpg
2996
4493
chrisbassett
https://www.fusion-media.eu/wp-content/uploads/2022/02/FusionMedia_logo.png
chrisbassett
2015-12-08 11:25:49
2015-12-08 11:25:49
SALTEX 2015 – the UK's largest turf management event