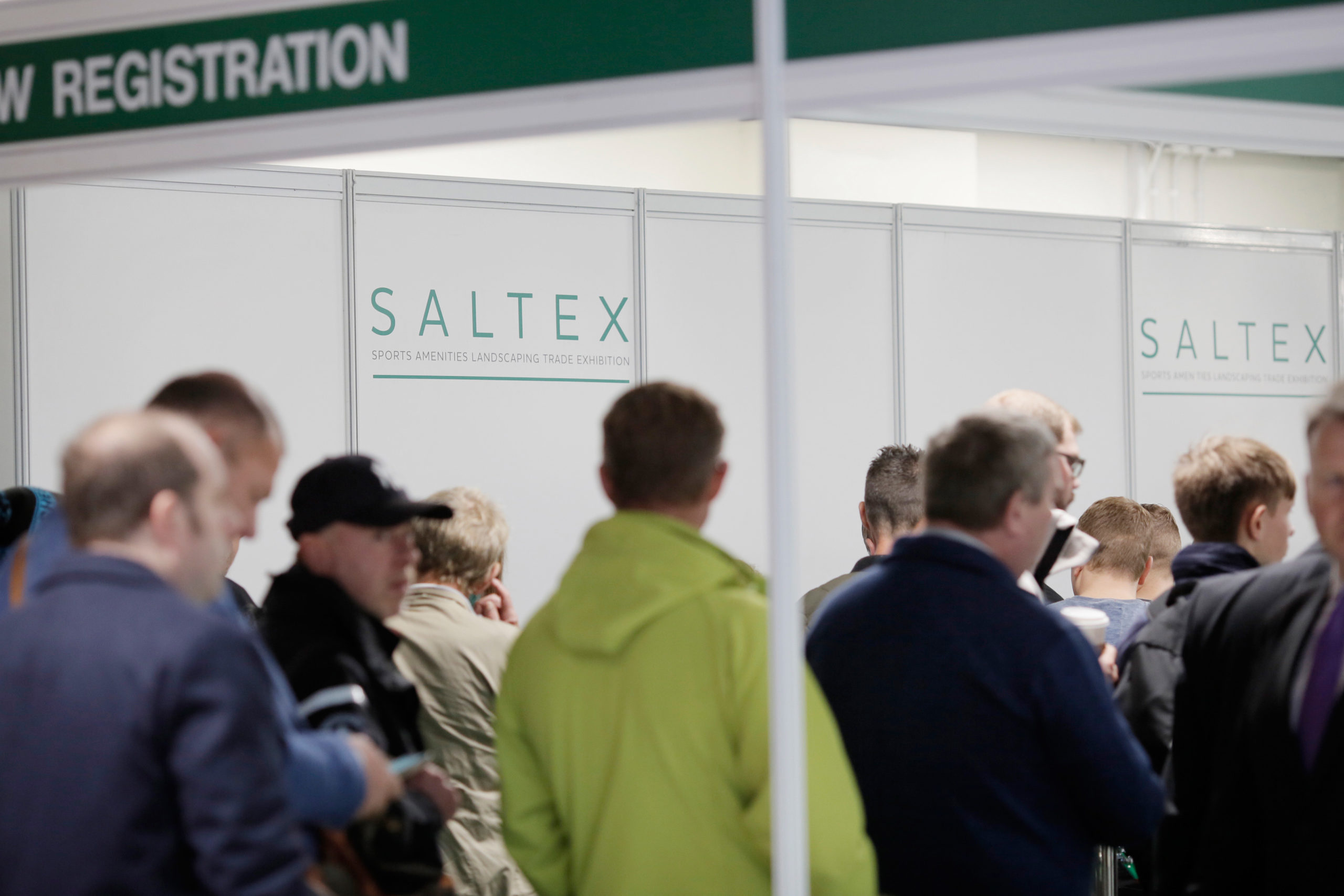 SALTEX 2021: "We're ready to go!"
After the government's recent announcement, it appears that the grounds management industry can finally start looking forward to celebrating SALTEX's 75th anniversary, which takes place on 3 and 4 November at the NEC, Birmingham.
Prime Minister Boris Johnson has revealed the UK's roadmap out of lockdown, and it is good news for the grounds management industry's premier show. Most restrictions on events taking place could be lifted by 21 June and some may even be permitted to go ahead with restricted capacities from 17 May.

"We are very excited about the outlook for the show in November," said GMA CEO Geoff Webb. "As Boris said, there is indeed light ahead, and with many suffering from 'Zoom' and online fatigue, there is more than ever, a real appetite for human interaction."
The Prime Minister's announcement certainly seems to have raised spirits in the industry. Since the roadmap was revealed the GMA has reported an influx of new business and enquiries from companies eager to have a presence at SALTEX and several stand upgrades from existing exhibitors.
"It is very encouraging and we're ready to go," continued Geoff. "The support from the industry has been overwhelming and I'd like to thank our exhibitors for their patience and for sticking by us as we transferred from 2020 to 2021.  
"We are an industry which loathes to stand still, and I think the restrictions have shown that we are missing meeting people; that businesses are keen to see their customers in person again and that they are missing that trade and general conversation. Ultimately, it has amplified the power and the benefits of live events.
"There could be more twists and turns to come and we will remain diligent and prepared. The safety of everyone attending is our main priority, so we will continue to follow the guidance and implement the necessary procedures, if needed in November." 
Spirits are also riding high after the hugely successful #GroundsWeek united every corner of the grounds management industry. The GMA's campaign was the first-ever celebratory week which highlighted the vital role of grounds staff, volunteers, and the role that the broader turf-care sector plays in making sport possible and keeping green spaces accessible. The #GroundsWeek campaign saw a veritable social media blitz for seven days straight as manufacturers, workers, media and high-profile sports clubs, stadia and sports persons publicly showed their support for the initiative.
The positivity is set to continue over the coming months, as the SALTEX team announces more details about what is in store for the 75th anniversary. From exhibitors, products, speakers, demonstrations, the Innovation of the Year Award, new features, prizes and much, much more.
"We're putting absolutely everything into the show, and we can't wait to celebrate this landmark occasion with you all.
"I am sure that SALTEX 2021 will show us at our finest. SALTEX promises to showcase the talent in our industry and the changes and the new directions that we can anticipate," concluded Geoff.
For more information visit www.gmasaltex.co.uk
https://www.fusion-media.eu/wp-content/uploads/2021/03/LS1610_0023-scaled.jpg
1707
2560
chrisbassett
https://www.fusion-media.eu/wp-content/uploads/2022/02/FusionMedia_logo.png
chrisbassett
2021-03-09 14:17:18
2021-03-09 14:17:18
SALTEX 2021: "We're ready to go!"