Sherriff Amenity bring TurfReports to BTME 2016
Sherriff Amenity at BTME 2016
Sherriff Amenity will again be in attendance at BTME on stand B3 and all visitors will get the opportunity to find out more about the exciting TurfReports service which has been designed to help industry professionals monitor the health and performance of their turf.
TurfReports is a unique turf management system which provides groundsmen and greenkeepers with a detailed analysis of their turf health, performance and weather specific of their site. At the touch of a button users have access to live data in a central hub that is bespoke to each customer. The data then enables Sherriff Amenity representatives to provide customers with advice and product recommendations based on exact information.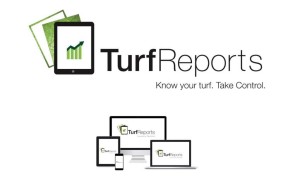 Not only will users get the immediate benefit from having personalised turf reports; but the system helps secure the long term performance of their turf. With year on year of specific turf data being recorded, Sherriff Amenity gains an amazing understanding of each facility, meaning that customers will always be one step ahead.
Greenkeepers who visit the Sherriff Amenity stand at BTME will be particularly interested in finding out how TurfReports separates your data into individual categories such as green speed, moisture and firmness. This function allows you to instantly identify any problem areas and take necessary action. Simply click on any element to find out more information such as averages, highest and lowest results plus historic data of everything you've ever recorded.
The Disease Tracker function can also go a long way to ensuring your turf stays disease-free. By monitoring contributing factors such as temperature, thatch level and moisture, TurfReports can help predict the occurrence of turf diseases due to the recorded data. If all the elements are in red then you know that the time has come to take action!
This unique service has been designed to help achieve targets and allow users to spend more time on their site and less time in the office. It's the ultimate management tool and also gives exclusive access to online education and training courses through the Sherriff Amenity Academy.
To find out more about how TurfReports can significantly improve your turf visit stand B3, where you will also find Sherriff Amenity's staff who will be on hand to provide invaluable advice to greenkeepers, course managers and turf professionals.
For further information, please contact Sherriff Amenity on 01638 721 888 or visit www.sherriffamenity.com
For more news and insightful views, you can follow Sherriff Amenity on Twitter @SherriffAmenity
https://www.fusion-media.eu/wp-content/uploads/2015/12/IMG_1178.jpg
640
1025
chrisbassett
https://www.fusion-media.eu/wp-content/uploads/2022/02/FusionMedia_logo.png
chrisbassett
2015-12-09 10:52:50
2015-12-09 10:53:19
Sherriff Amenity bring TurfReports to BTME 2016