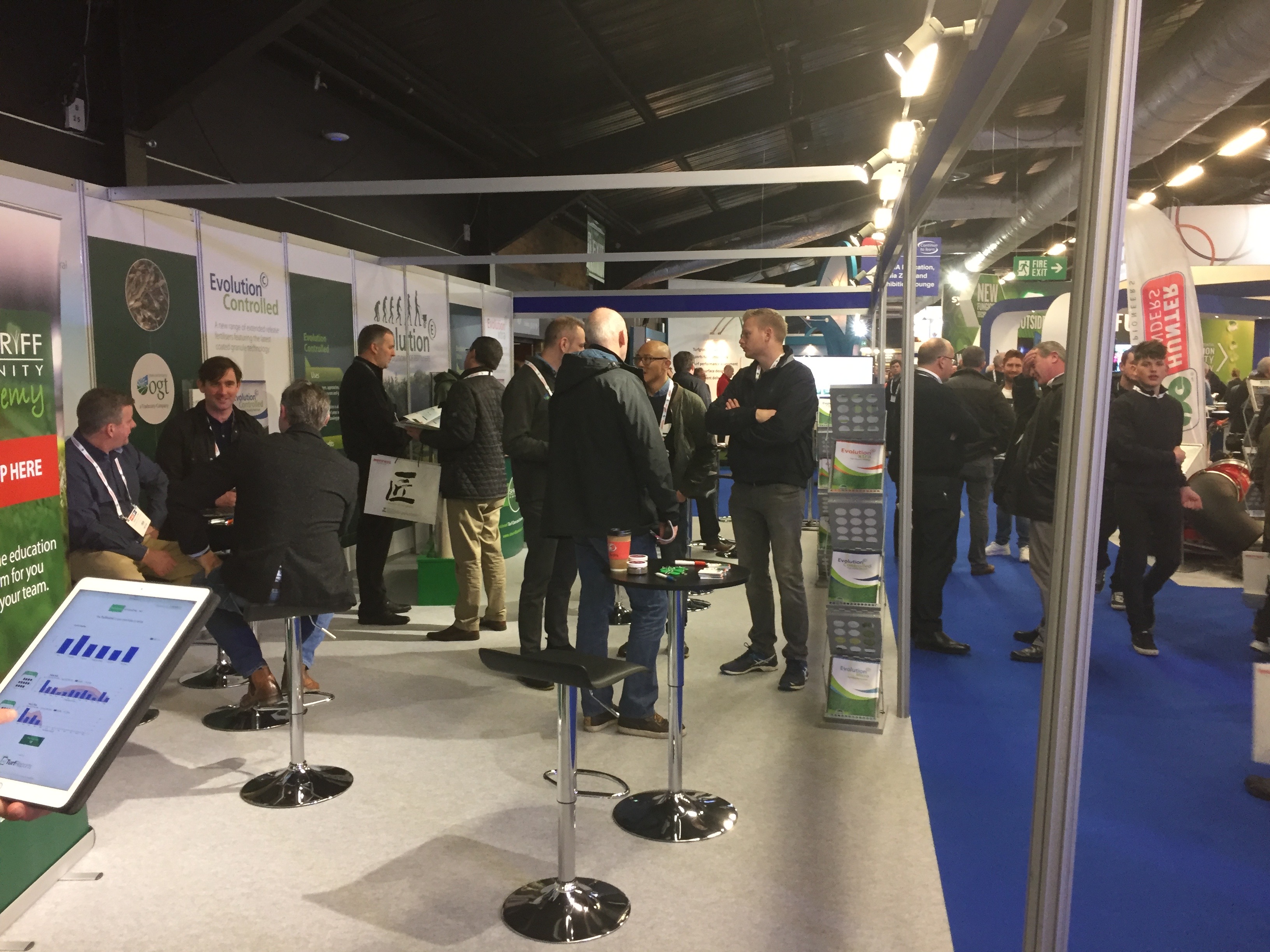 Sherriff Amenity setting the standard at BTME
Sherriff Amenity setting the standard at BTME. On Stand B34 at BTME 2018, Sherriff Amenity will be launching the unique InterMix Tank as well as featuring a wide range of market leading products designed to help greenkeepers and course managers maintain their courses to the highest possible standard.
InterMix Tank enables the user to mix a variety of products in order to meet a wide range of nutrient requirements. This unique 1200 litre capacity tank is fitted with a high quality Honda GX engine and centrifugal high output pump which ensures rapid and thorough mixing.
The spray solution can then be transferred into the application sprayer using the 5 metre transfer hose which is fitted with a petrol pump type dispensing valve – enabling a much reduced spraying time when spraying large areas through a reduction in the refilling of the spray tank. To support the launch at BTME an extensive range of InterMix product options will be available.
The exhibition is also an ideal opportunity to find out exactly why Sherriff's renowned Marathon fertiliser range should be incorporated into any maintenance plan. This impressive portfolio features a wide range of organic based controlled release fertilisers suitable for a number of amenity requirements.
With five existing products in the Marathon Sport range – Autumn, Pre-Seed, Spring, Summer and Lawn Mini Pack, and four products in the Marathon Golf range – TCR, Spring, Summer, and Autumn – there is a solution for every requirement.
Other fertilisers featuring on the stand are; Marathon Horti K – a patented blend of mineral and organic fertilisers for shrubs, hanging baskets, bedding and potted plants; VitalBase – a granular, organic soil improver that stimulates microbial activity and reduces thatch; Ferromel 20 – a water soluble formulation of iron sulphate that improves greens performance by managing water availability; and Marathon Allround – a versatile long release fertiliser for use on all outfield areas that provides a reliable growth response with good colour for up to 3 months.
The Sherriff Amenity team will also be joined by Terra Firma (Agrovista's latest Scottish acquisition) and Irish based Oilean Glas Teo – manufacturers of the SeaVolution range, Rapid Root and Amino Turf, all of which are distributed in the UK by Sherriff.
SeaVolution is a range of liquids and granules manufactured from unique, cold process seaweed extract from fresh, hand-picked Ascophyllum nodosum which is collected from the sheltered bays and unpolluted waters of the Atlantic Ocean. An efficient anti-stress bio-stimulant, Amino Turf contains the maximum concentration of free amino acids and is enhanced with nitrogen for faster and more efficient recovery of grass after abiotic stress.
For those looking to reduce environmental stresses and relieve high-wear areas then Rapid Root may well be the solution. This soil conditioner and root enhancer contains natural humic substances and amino acids and acts directly to stimulate soil microbial activity around roots and promotes improvement in water and nutrient uptake.
For further information, please contact Sherriff Amenity on 01638 721 888 or visit www.sherriffamenity.com
https://www.fusion-media.eu/wp-content/uploads/2017/12/Sherriff-Amenity-at-BTME.jpg
2448
3264
chrisbassett
https://www.fusion-media.eu/wp-content/uploads/2022/02/FusionMedia_logo.png
chrisbassett
2017-12-18 15:32:03
2017-12-18 15:32:03
Sherriff Amenity setting the standard at BTME