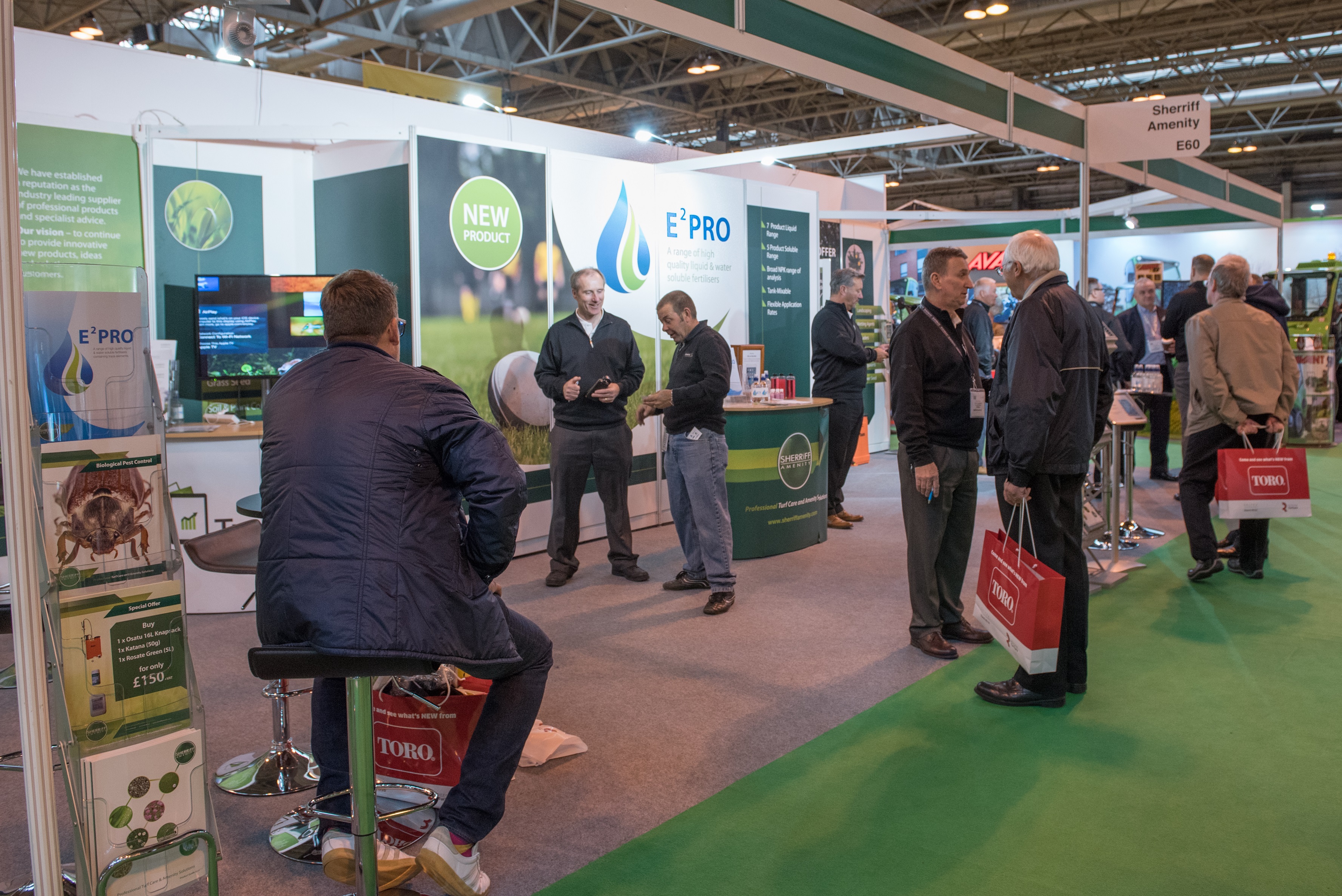 Sherriff Amenity to demonstrate 'precise' turf management at SALTEX
Sherriff Amenity to demonstrate 'precise' turf management at SALTEX. Visitors to the Sherriff Amenity stand (E060) at SALTEX 2018 will get the chance to find out how they could significantly improve their turf through a range of unique products and some new dedicated apps.
Sherriff Amenity, the UK's leading turf and amenity suppliers, have announced the launch of two new apps, which are set to increase efficiency and improve operations for sports turf managers.
PrecisionPro is a dedicated app for sports turf to measure any area, guide you in calibrating your spreader for any granular product and also help you apply fertilisers as accurate as ever. The slogan for the app is Measure. Calibrate. Apply – and in just three simple steps accuracy and precision is guaranteed.
The misjudgement of green size often results in over application or under application of fertilisers and both will have a negative effect on performance, disease and budget.
PrecisionPro allows turf managers to have an accurate measured area by simply opening the app and walking the perimeter of the green. Calibrating spreaders has always been a difficult task but with the Calibrate feature in the PrecisionPro app, users are guided through each step of the process. Furthermore, its advanced GPS functionality informs you when to start and stop the calibration process.
Accurate application is taken to the next level and no more guesswork is required. The app features a function to ensure that every operator walks at the same speed – if someone is walking too fast or too slow then they are alerted by colour coded screens. As well as calculating your g/m2 and your walking speed, the Apply feature ultimately ensures that you are applying the correct amount of product to your turf.
Also being showcased on the stand is Sherriff Amenity's all new ParryMeter football app – which is the world's first dedicated measurement device to accurately measure the ball roll performance of football pitches using a real football. The ParryMeter football app records thousands of measurements per run ensuring absolute accuracy of readings. Additional data can also be entered into the app and all measurements are saved and easily shared however the user wishes to.
Sherriff Amenity will be joined on the stand by Carbon Gold – the world's leading biochar company. Sherriff Amenity are the exclusive UK distributors of Carbon Gold's Enriched Biochar Turf Improver and visitors will be able to discover more about Biochar, which is a highly porous, high carbon form of charcoal used to improve soil nutrition, growing conditions and turf health. It is made from untreated waste woody biomass that has been charred at a low temperature with a restricted supply of oxygen, a process called pyrolysis.
Carbon Gold's Turf Improver enriches biochar with optimum levels of beneficial fungi, bacteria and trace minerals for optimum soil and sward health. Where prevention rather than cure is key, adding enriched biochar to soil provides the foundation on which to build resilient, attractive, playable turf, as recent sports turf trials have shown.
One lucky visitor to the stand will also walk away with a free Accupro spreader as well as a Lenova tablet, which comes pre-loaded with the PrecisonPro app.
For further information, please contact Sherriff Amenity on 01638 721 888 or visit www.sherriffamenity.com
https://www.fusion-media.eu/wp-content/uploads/2018/09/Saltex-day-2-239.jpg
2373
3554
chrisbassett
https://www.fusion-media.eu/wp-content/uploads/2022/02/FusionMedia_logo.png
chrisbassett
2018-09-13 09:27:00
2018-09-13 09:27:00
Sherriff Amenity to demonstrate 'precise' turf management at SALTEX