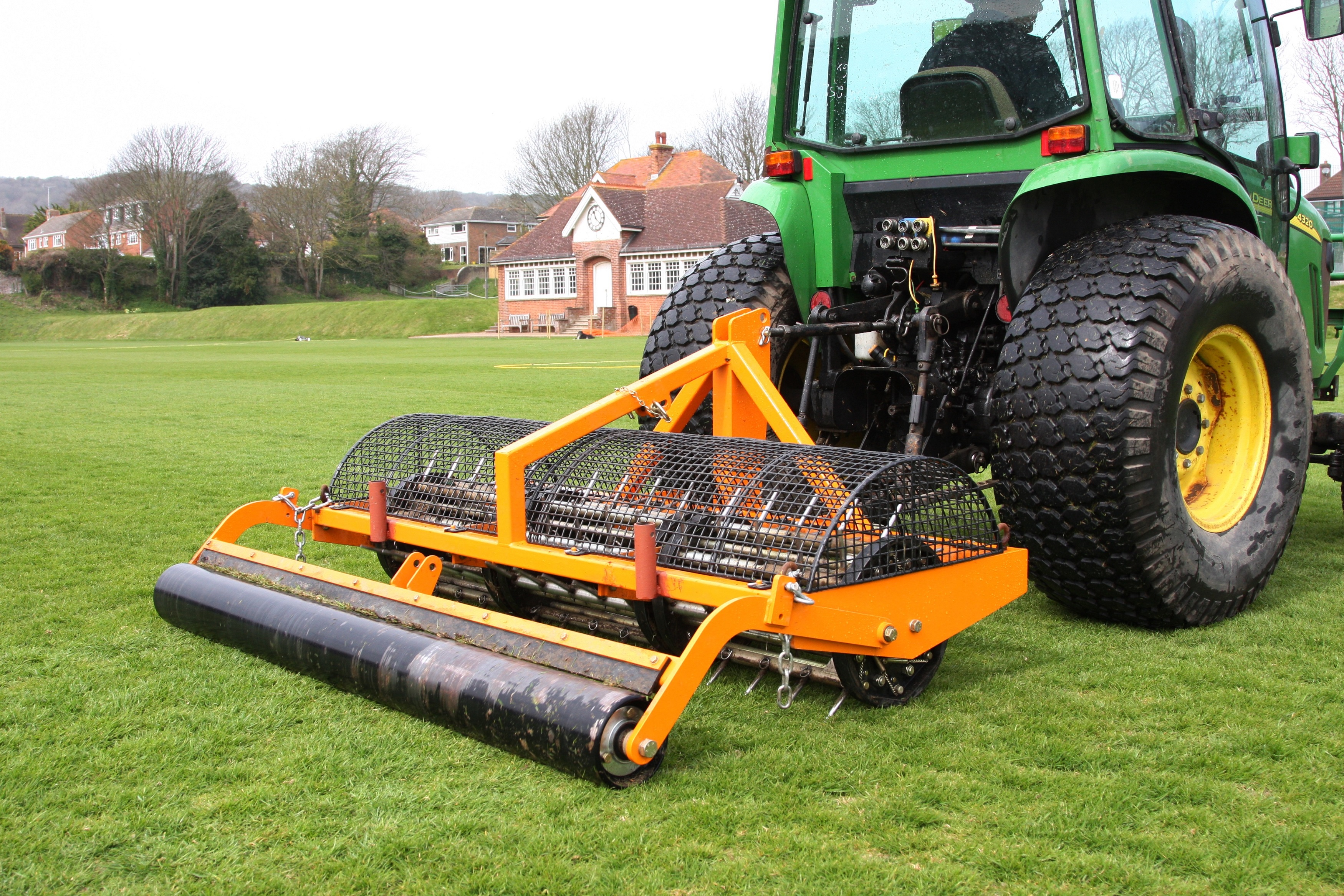 SISIS Maintained Pitches Fit for Rugby World Cup
The South African national rugby team will have first class training facilities going into the 2015 Rugby World Cup after it was confirmed that their outdoor training camp will be based at Eastbourne College; where the excellent rugby pitches are maintained by a range of SISIS machinery.
Eastbourne College will be opening its doors to one of the most famous rugby teams in history this summer and will be allowing the Springboks to prepare for the World Cup at the Memorial Sports Ground. Head groundsman Richard Maryan, who has been at the college for 21 years, and his four members of staff have the task of maintaining the pitches and this is made a lot easier with the help of SISIS machinery.
"We've got a SISIS Multislit which has been here longer than me and is still performing, a SISIS Rotorake TM1000, a SISIS Veemo and a Multitiner – which is our most recent purchase. All of them are great for our football, rugby and cricket facilities but as with anything new, my most prized asset at the moment is the Multitiner."
"We bought it to replace a machine which was very old. It was worn out but we really liked it and the SISIS Multitiner was the only one on the market that was similar. It's difficult to find machines which are up to the job but thankfully the Multitiner is even better than our previous machine," said Richard.
A simple design with low maintenance, the SISIS Multitiner is a drum type tractor mounted aerator, which is ideal for use on sports fields and fine turf surfaces. Fast and effective to improve drainage and encourage better root growth; the aerator incorporates quick release solid tines and a working depth of up to 100mm.
Richard says that the Multitiner is perfect for maintaining winter sports pitches and believes that the machine will be used at least once a week regularly from September through to March. With a number of great features including a choice of interchangeable tines, three drums with independent rotation, and quick release pins and clips for rapid tine change, Richard believes that the Multitiner's standard fitted roller is the machine's best attribute.
"It's a very useful piece of kit and it is just so easy to use; you can go out and do the rugby pitch very quickly. The roller is absolutely fantastic and is something that we didn't have on our old one. I really like that because it gives you a brilliant finish. For presentation the Multitiner is great – it does the job without any fuss."
Most would be phased by the prospect of being responsible for ensuring that the training pitches are in perfect condition for one of the greatest rugby teams in the world, but if anything Richard is relishing the challenge.
"It's great for the College and the Multitiner will be especially useful in preparing the pitches but overall I'm really looking to it," he said.
For further information or a no obligation demonstration, please contact SISIS on 01332 824 777 or visit www.sisis.com.
For more news, reviews and insightful views, you can follow SISIS on Twitter @SISISMachinery and like the company's Facebook page – www.facebook.com/SISISMachinery. You can also view the latest SISIS videos by visiting www.youtube.com/SISISMachinery
https://www.fusion-media.eu/wp-content/uploads/2015/08/SISIS-Multislit-at-Eastbourne-College.jpg
2333
3500
chrisbassett
https://www.fusion-media.eu/wp-content/uploads/2022/02/FusionMedia_logo.png
chrisbassett
2015-08-04 09:08:04
2015-08-04 09:08:04
SISIS Maintained Pitches Fit for Rugby World Cup