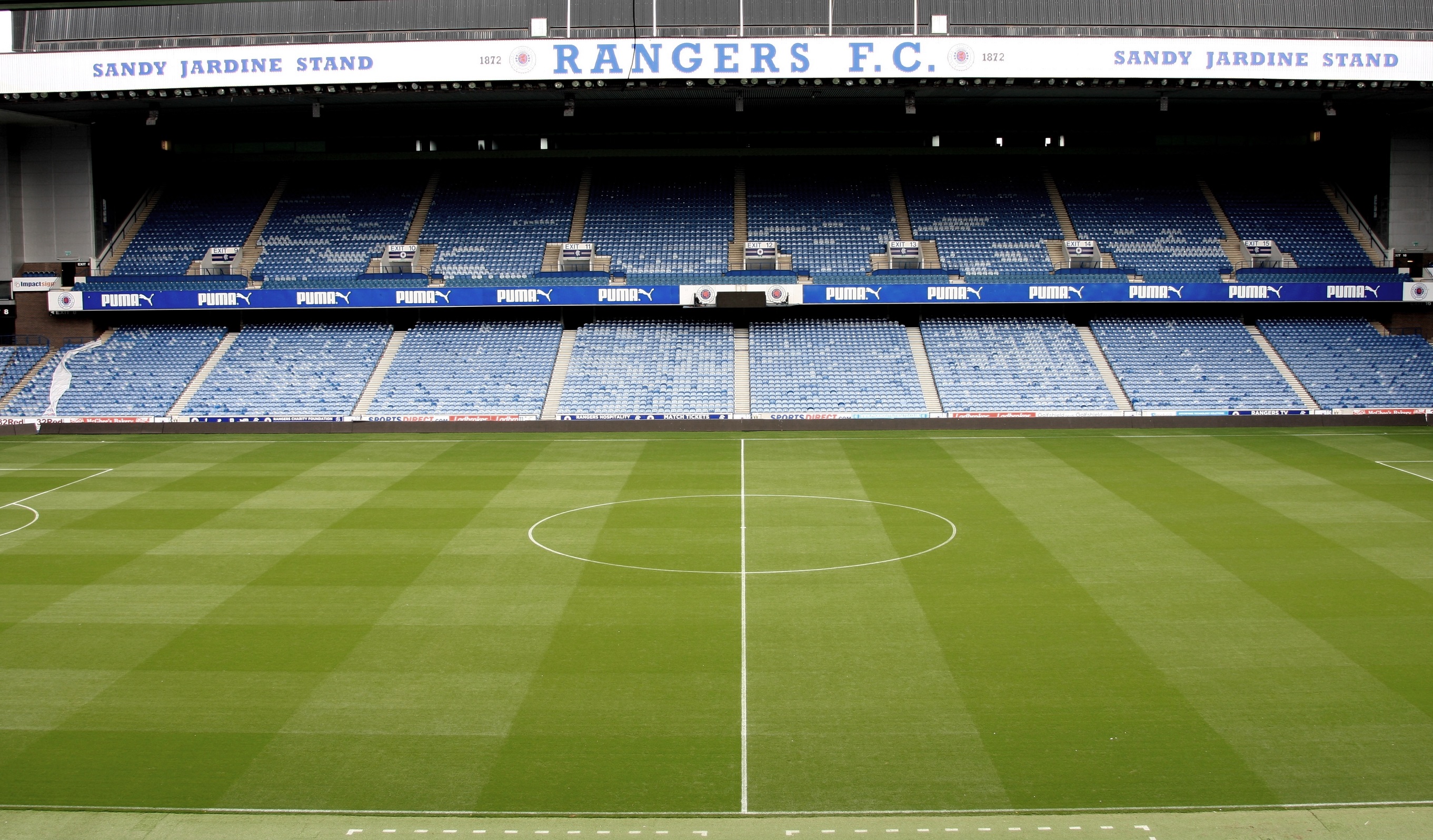 Souters Sports set the standard at Ibrox
Souters Sports set the standard at Ibrox. David Roxburgh, head groundsman for Glasgow Rangers FC, has praised the work of specialist sports turf contractor Souters Sports, after they completed pre-season renovations on the famous pitch at Ibrox Stadium.
David has been head groundsman at Scottish giants Rangers FC for an impressive thirty years, and throughout that time he has become one of the most respected figures in the world of groundsmanship.
Along with the club, he has been on somewhat of a roller coaster ride experiencing the highs and lows over the past few seasons, but one thing that has remained constant is the quality of the pitch at Ibrox.
This is achieved through David's extremely high set of standards and only the best will suffice, as he explains.
Souters Sports set the standard at Ibrox
"I came in with the 'Souness revolution' as they say, and he did a lot for Scottish football – even in terms of the playing surfaces. He was demanding, he had very high standards and there was no place for losers – everyone had to be winners. It's the right way to be in my opinion.
"Standards are everything – it's not just myself and my staff, it's the companies that I bring in here. If they don't match those standards then I will find someone who will.
For me, Souters Sports are meeting the standards that I want and they're carrying out the kind of work that will help take the pitch to the next level.
It's the little things that they do like making sure the edges are clean, clearing up behind themselves as they go and that the machines that are coming in are clean and well maintained – all these things count."
The Souters Sports team met with David earlier in the year, decided on the work that was to be done and picked an eight week window to proceed.
Following the last game of the season, the Souters team got to work the very next day.
They started by stripping off the top 25mm of vegetation with a Koro Field Topmaker from Campey Turf Care, which required just two passes to take it all off.
The team then cultivated and turned the pitch over before applying 150 tonnes of fresh fibre elastic material in order to bring the concentrate levels back up. Lime and pre-seed fertiliser was added as more cultivations ensued before stone raking was carried out.
Finally it was a case of ensuring that the levels were up to David's expectations.
Souters Sports set the standard at Ibrox
Souters Sports were in and out within eight days after a job well done according to David:
"The problem I have is finding the right companies to do exactly what I want them to do. I want perfection and that isn't easy – Ibrox stadium sits within one of the most demanding environments in Europe.
I need to work with people who understand the complexities of Ibrox and Souters do that perfectly, which is why they are in – they did an excellent job."
For further information, please contact Souters Sports Limited on 01236 453030 or visit www.souterssports.co.uk. Souters Sports are also on Twitter @SoutersSports
https://www.fusion-media.eu/wp-content/uploads/2016/10/IMG_3184.jpg
1596
2722
chrisbassett
https://www.fusion-media.eu/wp-content/uploads/2022/02/FusionMedia_logo.png
chrisbassett
2016-10-13 14:02:57
2016-10-13 14:02:57
Souters Sports set the standard at Ibrox