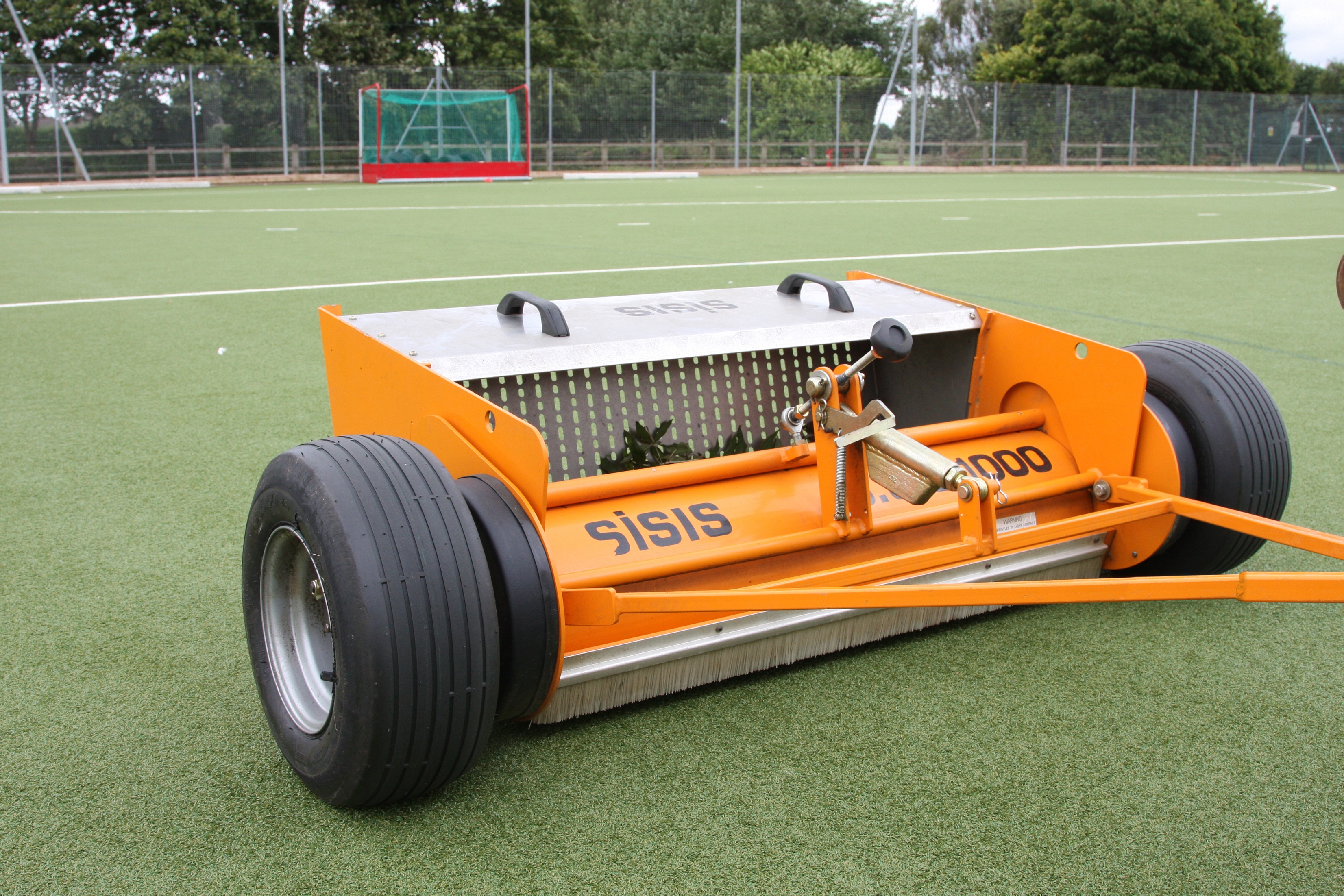 Synthetic Success at Bloxham School
Synthetic Success at Bloxham School. Tom Hall, deputy head groundsman at Bloxham School in Oxfordshire has reported excellent results from using SISIS equipment to maintain the school's two synthetic sports surfaces.
With a rich history that can be traced as far back as 1853, Bloxham School is a prime example of great British public schooling. The independent co-educational and boarding school, covers approximately 60 acres of land in the picturesque village of Bloxham and over 400 pupils attend the illustrious school.
Standards are extremely high, as you would expect at a school of Bloxham's stature, and equally impressive are the first-class sports facilities. Sport plays a significant role in Bloxham life and the school has enjoyed great success in sports such as rugby, hockey and cricket – to name but a few.
As well as a plethora of grass sports pitches, Bloxham also features two synthetic surfaces, and to maintain these; the grounds team relies on a range of SISIS equipment.
"Here at Bloxham, one of the synthetic surfaces is sand filled and the other is sand dressed. Predominantly we use the surfaces for hockey, but during the summer, we also have tennis, and in some circumstances we use it for cricket."
"We use two pieces of SISIS equipment to maintain our synthetic surfaces – the SSS1000 Sweeper and the SISIS Twinplay Implement Frame, complete with a straight and zig-zag Brush."
The SISIS SSS1000 is a tractor mounted sweeper which can be pulled by any machine. There are no tools required for the adjustment of the brush or the angle of the draw bar and to make storage easy the draw bar lifts to an upright position. With an aluminium hopper with stainless steel mesh, any infill that is collected when using the machine is returned back down to the surface leaving it free from contamination of debris.
"I am really impressed with the SSS1000," says Tom. "Before we had it, we used to manually clean the synthetic surfaces using blowers, hand-held brushes and bags. At Bloxham we have a problem with ash seed falling onto the synthetic surfaces, and this is one of the main reasons we bought the SSS1000. Now we have it, it makes the job a lot quicker and it allows us to spend time on other tasks. We tend to use the sweeper before games and generally once a week just to pick up any organic foliage."
The SISIS Twinplay tractor mounted implement frame can be fitted with several attachments for the maintenance of synthetic surfaces and Tom chooses to attach the SISIS straight brush and the SISIS zig-zag brush – which he claims "do exactly what they are supposed to."
"We use the brushes at least three times a week and we use them to relieve compaction within the pile and to evenly disperse the sand over the surface of the pitch," he added.
Synonymous with exceptionally dependable, durable equipment and an excellent after sales service, SISIS is the brand most groundsmen are turning to for all their synthetic turf maintenance – and Tom claims he wouldn't hesitate to recommend the products.
"If SISIS is mentioned to me I think of high quality products that do the exact job they have been designed to do. We've never had any issues with them and they perform the tasks excellently that we require here at Bloxham."
"I would recommend SISIS equipment to anyone maintaining synthetic surfaces, purely because they're reliable and top performing products."
For further information or a no obligation demonstration, please contact SISIS on 01332 824 777 or visit www.sisis.com
https://www.fusion-media.eu/wp-content/uploads/2017/06/IMG_3589_v2.jpg
2204
3305
chrisbassett
https://www.fusion-media.eu/wp-content/uploads/2022/02/FusionMedia_logo.png
chrisbassett
2017-06-13 12:09:39
2017-06-13 12:09:39
Synthetic Success at Bloxham School