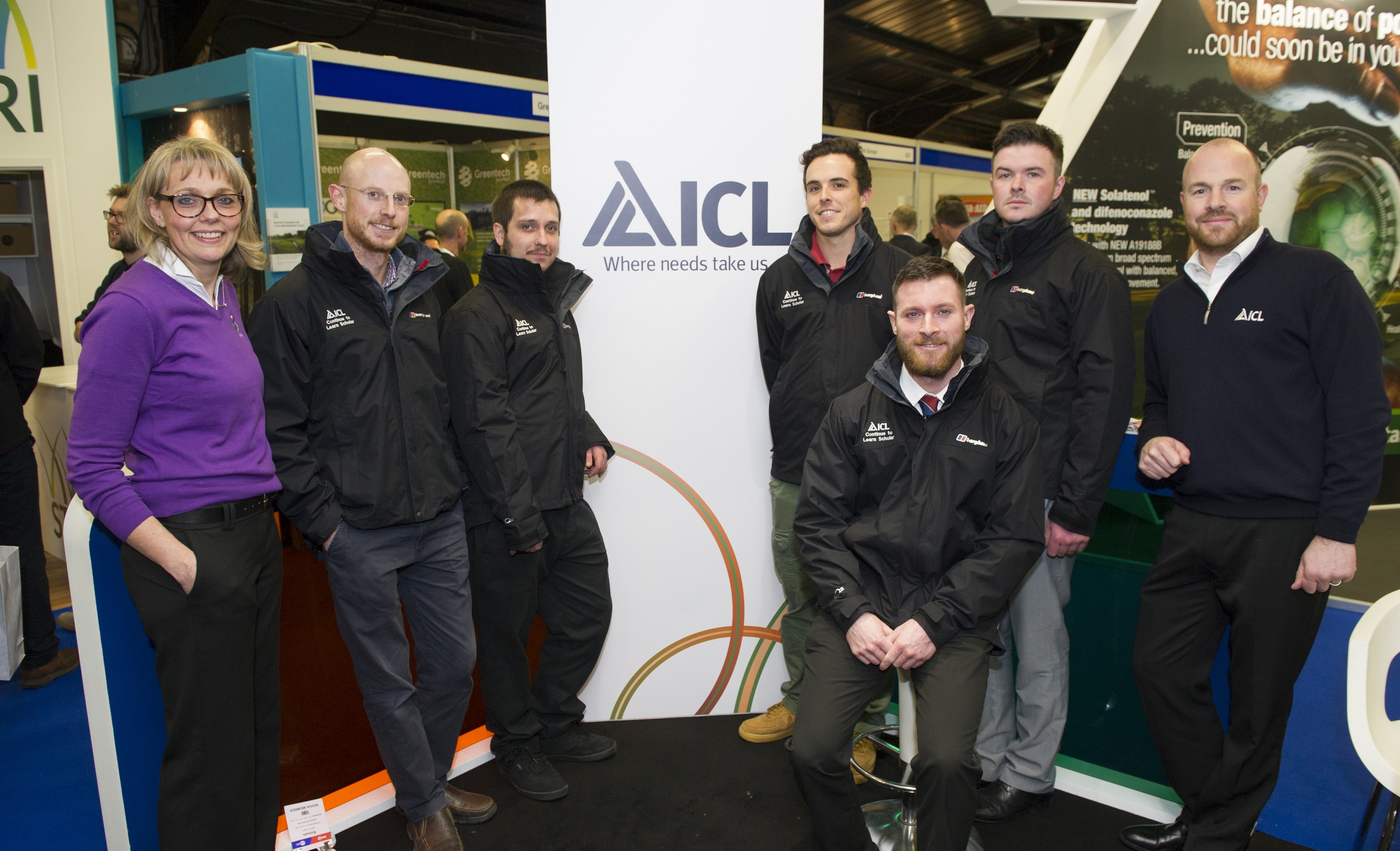 The ICL Continue to Learn Scholarship 2019
The ICL Continue to Learn Scholarship 2019. Applications are now open for the ICL Continue to Learn Scholarship 2019.
Now in its third year, ICL and BIGGA are seeking five BIGGA members to take up the 2019 scholarship. The scholarship provides 15 hours of education from the Continue to Learn education programme, three nights accommodation, visiting the BIGGA Turf Management Exhibition and also includes networking opportunities with fellow greenkeepers and the sponsor.
2018 recipient Daniel Ashelby, assistant greenkeeper at Wilmslow Golf Club, commented "Being an ICL Continue to Learn scholar is a very busy experience" he continued "The experience is very immersive and offers fantastic learning opportunities and is highly motivational to aspiring greenkeepers".
Fellow 2018 recipient Simon Pyett, greenkeeper at Halesworth Golf Club, reflected that the scholarship has helped him to identify that he is "now certain that my passion for ecology and nature sit squarely alongside my passion for greenkeeping" he continued that he "would love to be at the leading edge of such an approach to greenkeeping going forwards".
The application process invites applicants to consider why BTME and Continue to Learn are important to the industry, how it will help them achieve their career aspirations and why they should be awarded the scholarship.
Applicants should be full greenkeeper members of BIGGA and be CPD Active. To apply, simply scan the QR Code or visit www.surveymonkey.co.uk/r/ICL2019.
Applications close at 5.00pm on Tuesday 31 July 2018. The selected scholars will be announced in the October of Greenkeeper International.
It should be noted that the Scholars will be expected to meet the costs of their travel, meals and other personal expenses.
For further information about becoming CPD Active visit www.bigga.org.uk/education/continuing-professional-development.html
Please contact ICL on 01473 237100 or visit www.icl-sf.co.uk or www.icl-sf.ie if you are in Ireland.
https://www.fusion-media.eu/wp-content/uploads/2018/07/BTME-Tues23rd-237.jpg
1977
3251
chrisbassett
https://www.fusion-media.eu/wp-content/uploads/2022/02/FusionMedia_logo.png
chrisbassett
2018-07-02 15:26:21
2018-07-02 15:26:21
The ICL Continue to Learn Scholarship 2019