As one of the UK's leading artificial pitch maintenance providers, Replay Maintenance recognises the importance of specialist maintenance to aid safe and enjoyable play as well as prolonging the longevity of the surface. Here, Nick Harris, Business Development Manager from Replay, who has over ten years' experience of synthetic surface maintenance, talks about the development of maintenance of artificial sports surfaces from being a contentious issue to an accepted normality.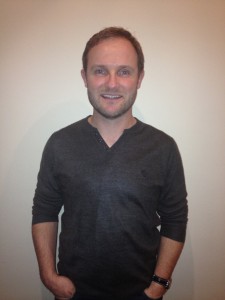 Once thought of as all-weather and maintenance free, it is now clear that to maximise the durability and longevity of a surface maintenance is key. And as for all-weather, which many people refer to, think 'more-weather'. A quick look back to this past winter is evidence enough to show that come wind, rain or shine the pitch will be fine, but add a drop in temperature and a bit of snow then they can become a complete no-go.
Artificial Turf Pitches (ATP's) have clearly evolved through their generations, with the much vaunted, non-filled 4G carpets a very real possibility. Each generation of surface has brought its own specific maintenance requirements, which the solutions for has generally evolved retrospectively rather than been at the forefront of the carpet manufacturers R&D departments.
Before these surfaces become available for use in the mainstream they have to go through rigorous laboratory tests. One of which utilises the Lisport machine (the Lisport is a machine which has become the industry standard for artificial wear simulation of synthetic surfaces), but of course the real test is in everyday usage. The accepted Industry standard is that for every ten hours of pitch use, then you need to allocate one hour of maintenance, although this figure can vary greatly with the size of surface, extended hours of play and actual footfall.
In the early years, maintenance was wrongly considered unnecessary until a problem became apparent; which often resulted in an expensive but necessary reactive fix. All surfaces require a pro-active approach to maintenance and now with modern techniques and processes; the look, feel and life of an artificial surface are greatly enhanced.
With 3G surfaces, the need for regular pro-active maintenance is clear for all to see. With rubber infill particles bouncing around off each other, often through the fence or into the shoes of players, with 15mm of unsupported carpet fibres above the infill wilting under the footfall of several hundred 5-a-side players (some wearing their flat soled all-purpose trainers against the better advice of the manufacturer and facility) the surface can start to look pretty weary very quickly. The visible and physical benefits of maintaining a 3G pitch is therefore very apparent. The rubber infill is loosened and cleaned, evenly redistributed and the carpet fibres lifted upright again to help ensure the perfect playing surface.
Historically, maintenance had to be sold by maintenance companies and not by the people that had the most influence, namely consultants, manufacturers, contractors and installers. Fortunately, over the last few years the importance of good, best-practice maintenance has been widely accepted and indoctrinated into the provision of ATP's. On a national level, those that influence and often fund the build of such facilities such as Sport England, The FA and RFU have recognised that maintenance is key in protecting their investment and insist that this is included in all tender and procurement documents.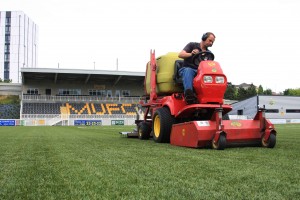 When a maintenance provider comes along, make sure that you get a unique, tailored maintenance regime suited to your needs which will benefit your facility, rather than a 'one size fits all' package which only benefits the contractor and not you, the customer. To make a simple analogy, just like cars, who regardless of make and model all require petrol, oil, windscreen wash and correctly inflated tyres and don't forget the annual service and MOT. But be aware, just like the quality, experience and cost of mechanics can vary, so can your ATP maintenance provider.
Always ensure you choose a maintenance contractor that comes accredited, recommended and approved. That they can recognise your needs and diagnose your specific problem and don't try and sell you anything more than you really need.
Replay Maintenance is proud to be a founding member of the IOG customer driven website and supplier of bespoke tailored synthetic sports surface maintenance training for the benefit of synthetic sports facilities and the individuals responsible for them across the UK.
For further information, please contact Replay Maintenance on 01636 640 506 or visit the company's website www.replaymaintenance.co.uk
https://www.fusion-media.eu/wp-content/uploads/2013/08/Replay-Maintenance-Revive-synthetic-surface-maintenance.jpg
2592
3888
chrisbassett
https://www.fusion-media.eu/wp-content/uploads/2022/02/FusionMedia_logo.png
chrisbassett
2013-08-22 09:11:55
2013-08-22 09:15:57
Artificial Turf Pitch Maintenance is Key