Cold Start Kick Starts Edgbaston's Greens. Eddie Mills, Course Manager at Edgbaston Golf Club in Birmingham, believes that his fully integrated iTurf programme has helped him maintain his particularly stubborn clay-based greens to an exceptional standard.
Established in 1896, Edgbaston Golf Club is considered one of the best private member golf clubs in the Midlands, with an 18 hole course designed by the legendary H.S. Colt. The challenging course includes an ornamental lake and plays through mature and extensive woodland with small greens and tight fairways.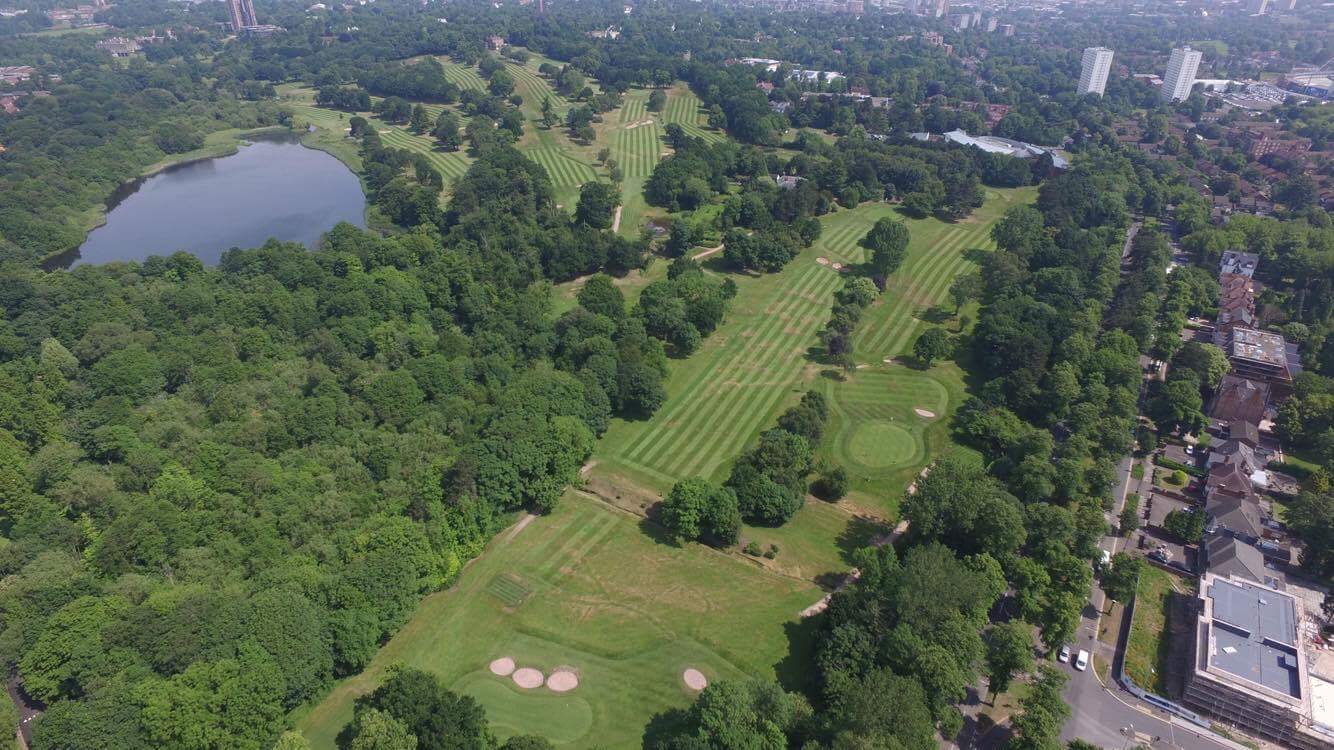 If there is one man who feels particularly at home within these beautiful surroundings then it is without doubt Eddie Mills. Having joined the club straight from school as an apprentice greenkeeper thirty years ago, Eddie worked his way through the ranks and now holds the position of Course Manager.
He has been in the role for the last ten years and having faced a baptism of fire with major irrigation and drainage work in his first year as Course Manager, Eddie has since reaped the rewards after embarking on a fully integrated ICL iTurf programme.
Commenting on the on-going programme Eddie said: "What we look at are the results we have achieved through products applied throughout the year and whether we think it has worked for us.
"There are always a few little tweaks here and there but on the whole we stick to what we know works best for us. If you've got something that works for you then I don't think there is any point in changing that."
Prior to the drainage work on the greens, frequent wet winters would often take up to six greens out of action at any given time. This has since changed but Eddie is keen to avoid having to move members onto temporary greens again, and although faced with problematic soil temperatures, he believes that the greens are in as good a condition as they have ever been. This is, in part, thanks to an early granular application of Greenmaster Pro-Lite Cold Start 11-5-5+8Fe.
"We always used to get a bit of a false start here and because it is clay based, the soil temperatures take a lot longer to get to where you need them. But since we have been using Cold Start, we don't have that problem anymore. The Cold Start kicks in immediately and gives us a great start on the greens.
"Six weeks after that one application of Cold Start, we then apply a Sierraform GT Spring Starter 16-0-16+Fe+Mn – and this technology delivers fantastic results.
"In further maintaining the greens we use SeaMax – which has been brilliant for us. We apply on the greens every month which is supported by a fortnightly application of Primo Maxx. This has been essential, especially with the amount of growth that we have here – at times the growth is quite excessive.
"We also apply Primo Maxx on the tees, approaches and surrounds and it has really 'thickened' those areas up – they don't seem to burn off as much now when the weather gets hot. We have also seen strong rooting from using Primo Maxx, so it is definitely a good product for us."
On Edgbaston's tees, Eddie highlighted Sierrablen 27-5-5+Fe (8-9 mths) as his stand out performer.
"We use Sierrablen which goes on the tees in March or April which sits there and works away all year. We don't have to worry about it at all and we have always seen great results. The sward is always really strong because it just sits there as a base feed and everything ticking along throughout the playing season."
Having been at Edgbaston for the past thirty years Eddie has seen many company representatives come and go, but for the last fourteen years he has been working closely with ICL's Emma Kilby and he was quick to praise the support he receives from her.
"I have always had a good relationship with Emma. It is great to have  someone that you can trust and is not just here to sell you products for the sake of it. When I first started in this role I was adamant that I wanted to build  relationships with people who genuinely cared about our course. Emma does and that counts for a lot.
"Together we develop the programme, and Emma will go out and regularly look at the course, look at the products we have used, assess how things are and there is a constant stream of information between us.
"I use ICL products because we are guaranteed quality and the customer service just adds to the overall package."
Please contact ICL on 01473 237100 or visit www.icl-sf.co.uk or www.icl-sf.ie if you are in Ireland. 
https://www.fusion-media.eu/wp-content/uploads/2018/01/IMG_9040.jpg
750
1334
chrisbassett
https://www.fusion-media.eu/wp-content/uploads/2022/02/FusionMedia_logo.png
chrisbassett
2018-01-10 11:12:09
2018-01-10 11:12:09
Cold Start Kick Starts Edgbaston's Greens