ICL introduces a revolutionary biodegradable coating technology for its controlled release fertilisers (CRF) in the turf market: eqo.s® technology.
The new coating for nitrogen is compliant with future (EU) fertiliser regulations, helping turf managers to improve their nutrient use efficiency (NUE) and will provide a solution for future sustainable turf management programmes.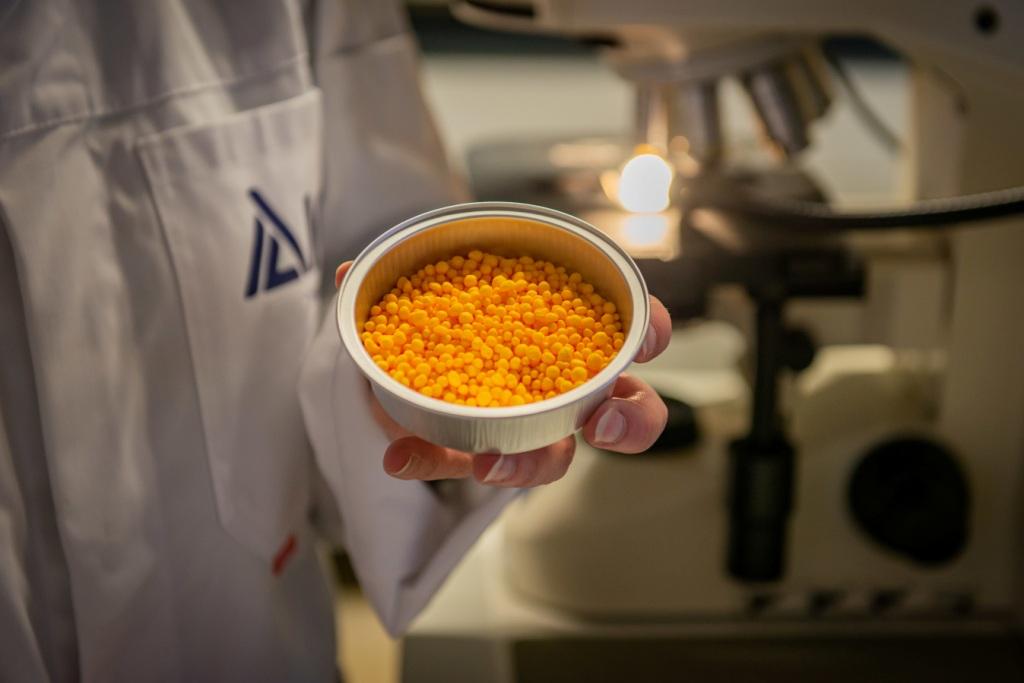 With its patented eqo.s release technology, ICL takes the lead in providing a fully biodegradable coating that breaks down faster than existing coating technologies. The innovation will be introduced in ICL's CRF portfolio for the turf segment, starting with the premium ranges Sierrablen and Sierrablen Plus.
In order to meet expected market demand, ICL has invested $20 million in a new production line for eqo.s release technology at its Heerlen facility in the Netherlands.
CRFs with eqo.s technology ensure optimal turf performance. The innovation is thoroughly tested in the field and has proven to be as reliable as current coatings, thus maintaining the high quality you can expect from ICL products. eqo.s release technology shows consistent and predictable nutrient release patterns while also limiting environmental impact by reducing nutrient losses and by increasing the NUE. After all nutrients are released, the coating degrades faster than ever before.
What turf professionals need to know
CRF products with eqo.s technology have the same advantages for turf professionals as current coating technologies as they improve the NUE and nutrient uptake by the plant. In addition:
Field trials with s prove similar, significant reduction in nitrogen leaching, volatilisation and denitrification.

s shows improved growth and quality with reduced fertiliser inputs, as fewer applications are required versus conventional fertilisers.

s shows the same consistent, reliable nutrient release for optimal growth.
Our CRF products are of the highest possible quality, and the technology we introduce today, eqo.s, works similar to the previous coating technologies, but with some key improvements", confirms Dr Andy Owen, ICL lnternational Technical Manager Turf & Landscape. "The application rates and high quality results will remain, and even the look of the product is comparable. It is good news for turf managers and greenkeepers as their CRF products will give the same high performance as before. What makes it revolutionary is that the fully biodegradable eqo.s coating breaks down quicker and is completely compliant with future fertiliser regulations."
Spreading the eqo.s revolution
Though eqo.s technology will first be introduced into ICL's premium CRF ranges of Sierrablen and Sierrablen Plus in 2023, ICL is confident that by, mid-2026, when the new biodegradability requirements will take effect on the EU market, the company will be able to provide fast biodegradable coatings for all its CRFs in the turf and landscape market.
Please contact ICL on 01473 237100 or visit www.icl-sf.co.uk or www.icl-sf.ie if you are in Ireland.
https://www.fusion-media.eu/wp-content/uploads/2023/01/20221006114_Impression_laboratory-Social.jpg
683
1024
chrisbassett
https://www.fusion-media.eu/wp-content/uploads/2022/02/FusionMedia_logo.png
chrisbassett
2023-01-16 09:46:54
2023-01-16 09:47:12
ICL introduces revolutionary biodegradable CRF technology