With a new season just around the corner, the green at Wycliffe Bowls Club has never been in such good condition, and greenkeeper Keith Freakley believes that is thanks to MM Sports Seed.
Formed in 1956 and located on the outskirts of Lutterworth in Leicestershire, Wycliffe Bowls Club is very much a friendly members club. It has something to offer players of all ages and abilities and the excellent club house often brings together the local community.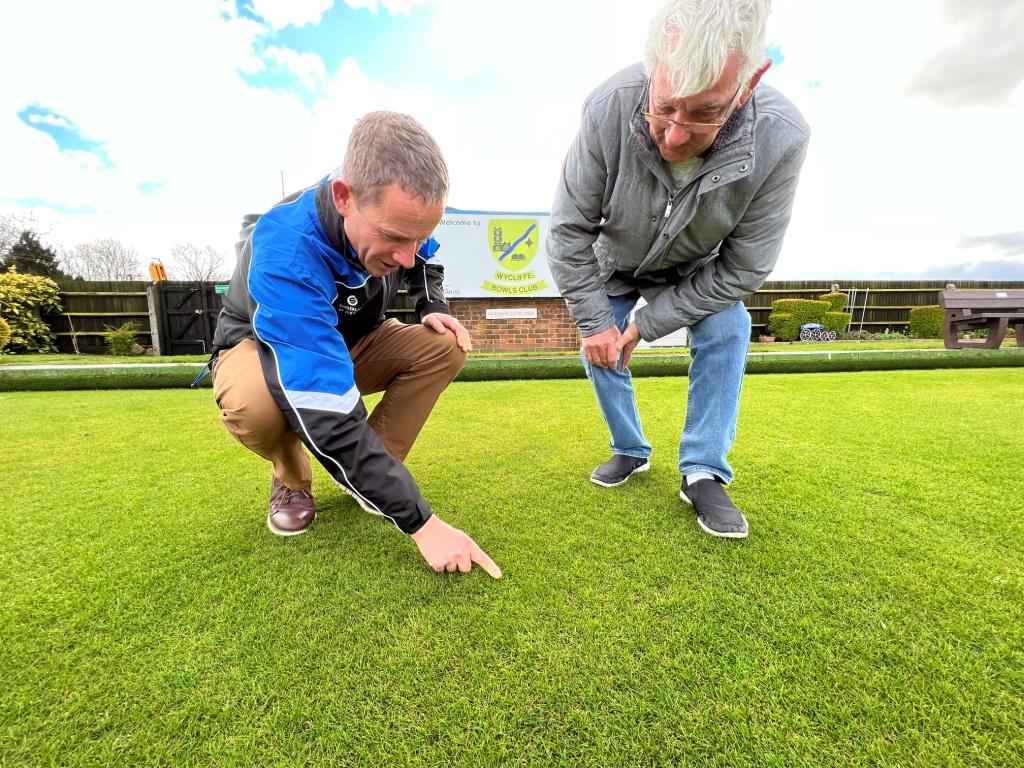 Wycliffe is managed and run solely by volunteer members, who deeply care about the club. One look at the green will underline the dedication of the members.
For an incredible 12 years, Keith Freakley has been looking after the greens in his spare time. He, along with two other members, carry out regular maintenance throughout the year but have relied on outside contractors for the end of season renovation. Last year Keith made a bold decision to put a stop to that.
"Rather than use a contractor we thought we would have a go ourselves," he said. "It was expensive, and I wasn't entirely satisfied with the work. Personally, I don't think enough seed was used, or it was not of a great quality because it didn't cover the green – there were lots of patches."
While Keith began to put plans in place for the club's first in-house renovation, he didn't have to look far to find a solution to his seed dilemma. In association with Dennis and SISIS, Wycliffe Bowls Club hosted a bowling green maintenance seminar, and it was at this event that he met Matt Gresty, MM and Designer Sales and Brand Manager for DLF UK.
"We had a really good chat and discussed what the best seed to use would be," said Keith.

"Matt had a close look at the green, identified what was growing naturally on the green and then matched a mix which he thought would be most suitable."
The mix Matt recommended was MM10 grass seed – which is perfect for construction, overseeding, renovating and repairing high quality greens. Part of the renowned MM range of seed mixtures, MM10 produces a fine, dense sward, is tolerant to close mowing and as well as providing all year-round colour it is also disease resistant and hard wearing.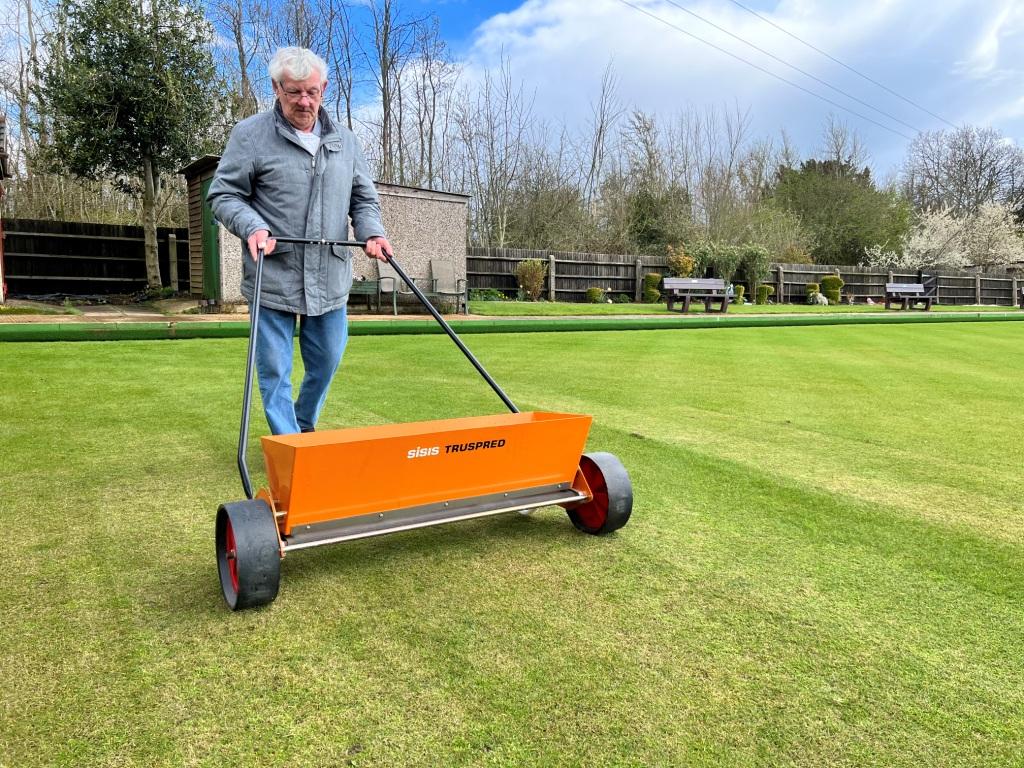 Keith incorporated the MM10 mixture into the renovation work in September last year and believes he has never seen the green in such good condition.
"It germinated very quickly, even in fairly dry weather," said Keith. "The comments have been unbelievable. It has never been so green in colour, not just in places but all over. It gave us a very uniformed germination, and I think it will bowl incredibly well.

"It's great to have Matt on board and we will continue to use the MM seed. We're in a strong position and I'm looking forward to the season ahead." 

Commenting on the success of the seed, Matt said: "The green at Wycliffe has an excellent population of fescues and bents, and the amount of annual meadow-grass as a percentage is low. There is a very happy sward of desirable grasses – it is healthy, it is green, and it is growing well, which will ultimately provide a great surface for when the season starts.

"Keith and his team's hard work and dedication is paying off."
For further information, please contact MM Sports Seed on 01386 791102 or visit the company's new website www.mm-seeds.co.uk.
https://www.fusion-media.eu/wp-content/uploads/2022/05/mm-seed-at-wycliffe-bowls-club.jpg
768
1024
chrisbassett
https://www.fusion-media.eu/wp-content/uploads/2022/02/FusionMedia_logo.png
chrisbassett
2022-05-17 12:34:26
2022-05-17 12:34:54
MM seed ensures great start for Wycliffe Bowls Club