The Head Greenkeeper at Knole Park Golf Club, in Sevenoaks, Kent, has explained how his entire nutritional programme revolves around ICL's Vitalnova Stressbuster. 
Knole Park Golf Club is a course steeped in history and is regularly named as one of the top 100 courses in England. With one of the UK's finest National Trust sites located at one end, the golf course is set across a beautiful, rolling deer park at the other.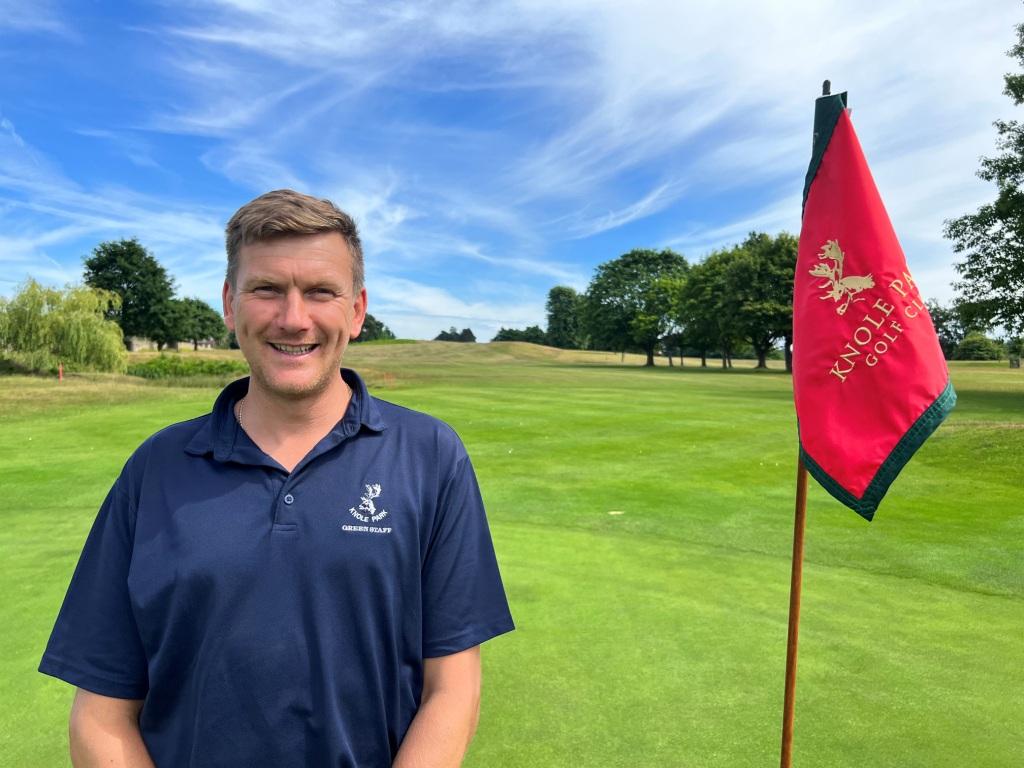 Kris Durrant is the Head Greenkeeper who works tirelessly to maintain the course and claims that his main aim, when the time comes, is to hand the course over in a better condition than it was than when he took it on.
It all starts with the performance of the greens. "As Head Greenkeepers we are judged on how well the greens play," he said. "In my opinion we have to have the greens playing to a good standard first, then start expanding out to other playing areas."
Therefore, when Kris began working at the club three years ago, he started looking for products that would help improve the greens. Vitalnova Stressbuster was suggested to him by Andrew Pledger, ICL Technical Area Sales Manager, after Kris outlined exactly what he was hoping to achieve.
"I trialled Stressbuster and was very impressed – the performance of the product was the best I've ever seen, and I've used many products in my time," he said.
Vitalnova Stressbuster is a unique liquid formulation designed to pre-condition turf against stress and also aid recovery from stress. The product can be used all year round which is something that impressed Kris.
Kris applies Vitalnova Stressbuster twice a month to his greens and collars at a rate of 20 L/ha.
"The colour it helps produce is the stand-out feature for me," he said. "It isn't an in-your-face, artificial green colour. Instead, it provides a nice, subtle green – the way greens should look. It stays this nice consistent colour for the duration I require, and you don't get any flush of growth from it.

"When I first started working here, we suffered from a lot of dry patch on our greens, and Stressbuster has helped due to the surfactant within it. We just don't get dry patch any longer."
Kris sees best results from utilising Vitalnova Stressbuster in a tank-mix which consists of Qualibra, Vitalnova SMX, Greenmaster Liquid Spring & Summer and Primo Maxx II growth regulator.
"How we apply this depends on the weather and the condition of the turf," continued Kris. "We might need to add extra nutrition from time to time or we may take something out. For example, we will adjust the amount of Primo Maxx II or perhaps we'll add some iron if there is any disease lurking about to save using a fungicide. We might also up the nutrition rates during periods of high Anthracnose pressure.

"Ultimately, everything revolves around Stressbuster – it is the main product in our nutrition programme. If I'm being honest – I would be using it everywhere if I had the budget!"
Please contact ICL on 01473 237100 or visit www.icl-sf.co.uk or www.icl-sf.ie if you are in Ireland.
For more news and insightful views, you can follow ICL on Twitter @ICL_Turf
https://www.fusion-media.eu/wp-content/uploads/2022/09/Stressbuster-is-key-to-nutrition-at-Knle-Park-Golf-Club.jpg
768
1024
chrisbassett
https://www.fusion-media.eu/wp-content/uploads/2022/02/FusionMedia_logo.png
chrisbassett
2022-09-21 15:14:55
2022-09-21 15:14:55
Stressbuster is key to nutrition at Knole Park Golf Club